Esbjerg – where Man Meets the Sea
Esbjerg is the fifth largest city in Denmark and has a few notable museums. But we were interested in another landmark: Man Meets the Sea.
The original reason to go to Esbjerg was that among all Danish cities it's the easiest one accessible from Hamburg. We were only planning for a day trip and on a budget, so cities like Copenhagen were out. After an unplanned stay in Tønder, we finally arrived in Esbjerg.
Esbjerg is actually one of the largest cities in Denmark. If it looks empty, it's mostly because it was a public holiday in both Germany and Denmark. Thus, most of the big stores were closed. But we didn't came to shop around anyway.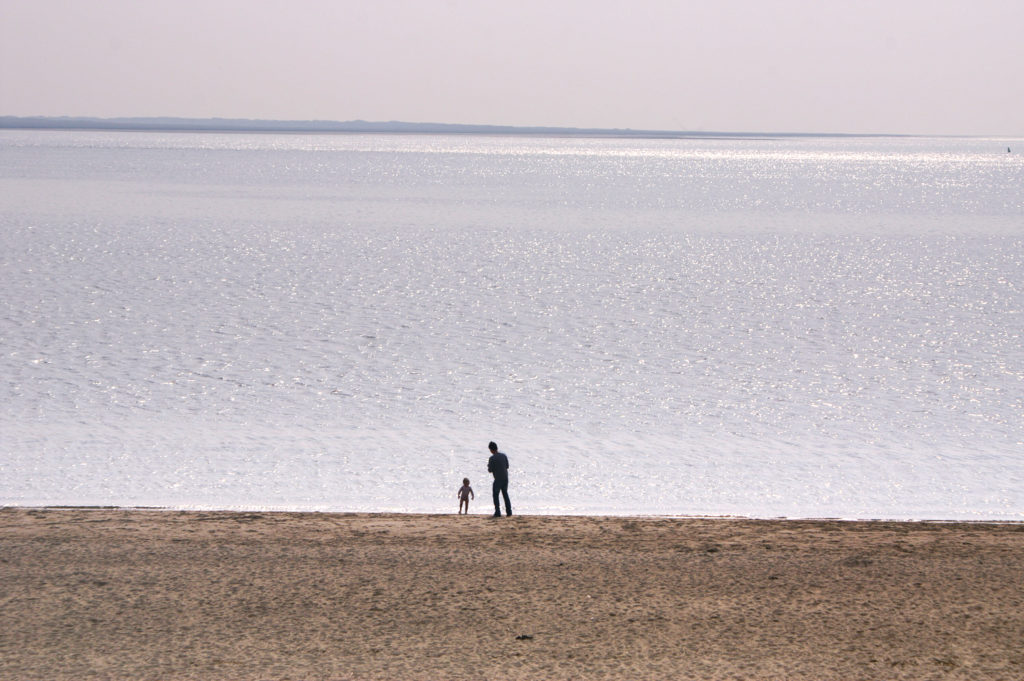 Our destination was Sæding Beach in the west of Esbjerg. Overlooking the beach is a giant monument of four 9 metre white men, designed by Svend Wiig Hansen. Man Meets the Sea or Men at Sea can be seen from afar and is a popular photo spot in Esbjerg.
The men certainly don't look very relaxed though. This is of course intentional. Despite being a relative recent sculpture – unveiled in October 1995 – it has an ancient feel. Comparisons with Ramses II gazing over the Nile Valley or the Moai statues have been made.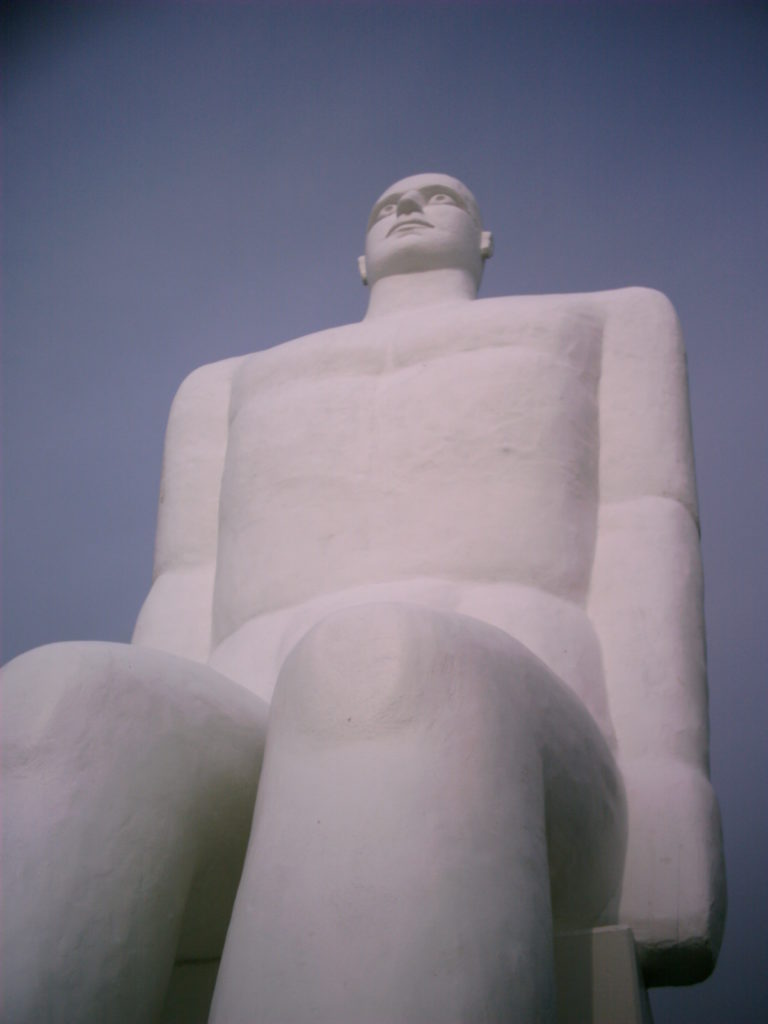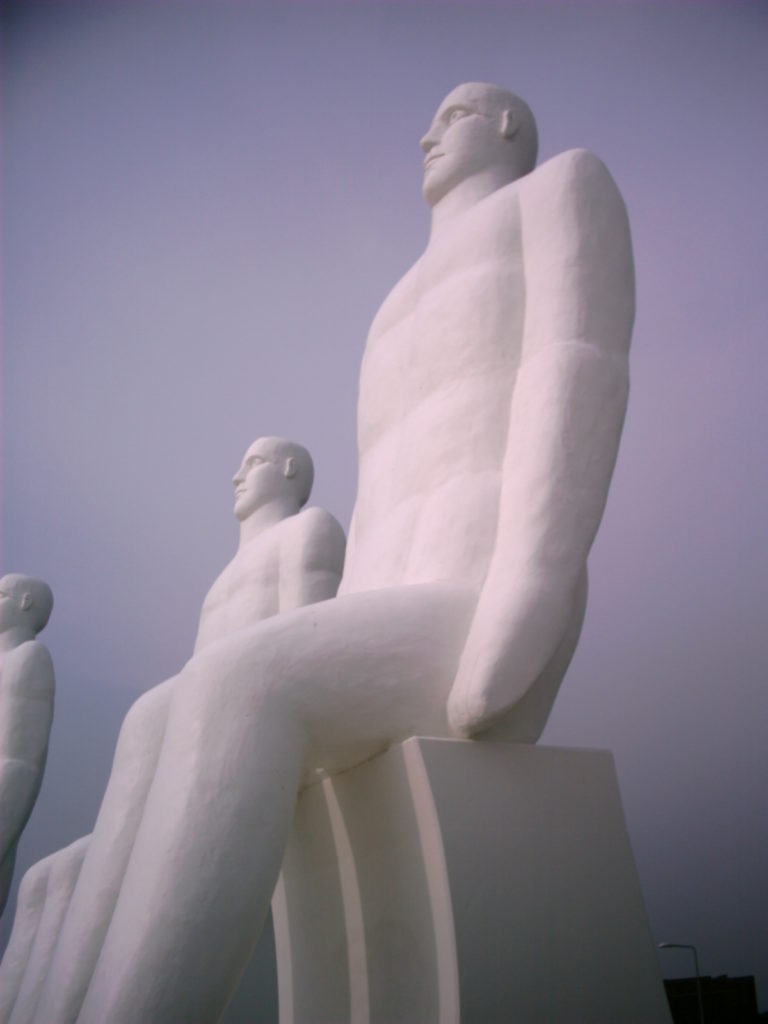 For some reason, I brought two cameras to Denmark and they couldn't be more different. One is my Konica Minolta Dynax 5D, the other my very first digital camera Vivitar Vivicam 3610. The "vivi" in "Vivicam" is an exaggeration, because the photos are anything but vivid.
Honestly, I think this will be my only visit to Esbjerg. I was impressed by the Men at Sea of course, but I'm not coming back to check out the museums. I do regret not going up the water tower, which is another landmark of the city.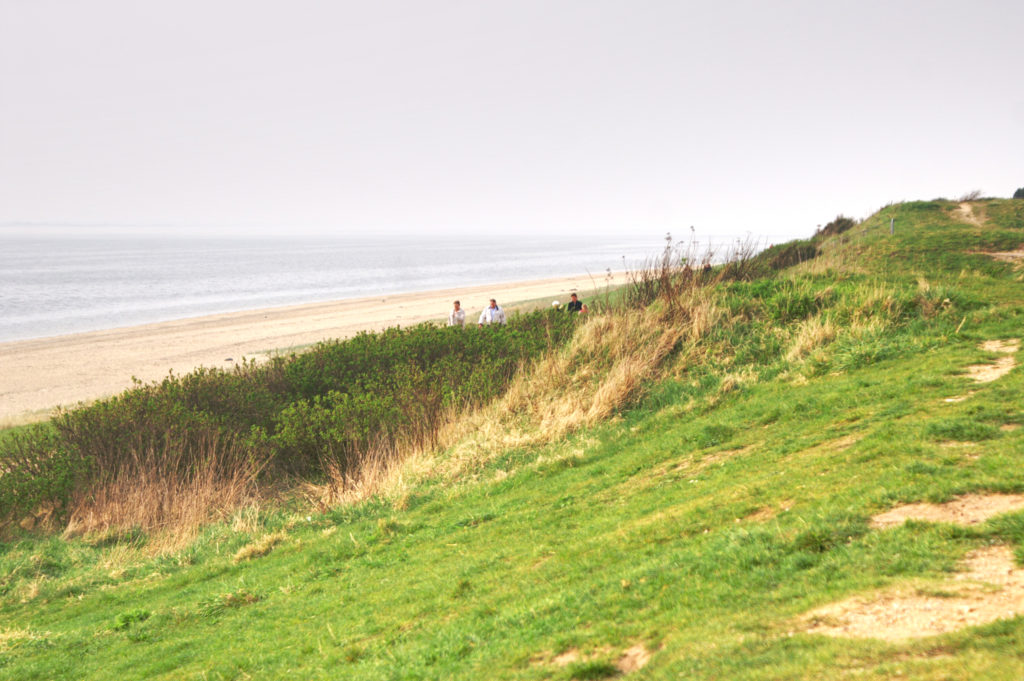 Location + more info