Revisiting my school: Long long time ago…
…I went to high school here in Hamburg. It's the Heinrich Hertz School (HHS), named after the famous physicist. I graduated there and since then, I haven't been there. It was really coincidence that the annual alumni meeting happened to be during the time where I'm in Germany.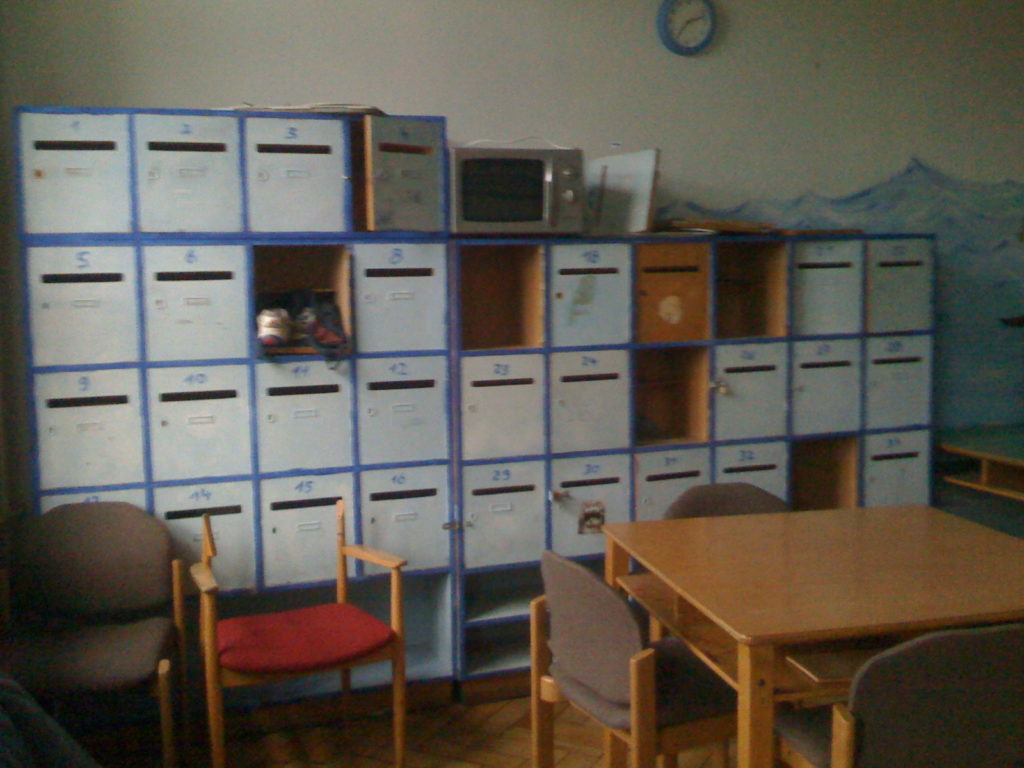 There hasn't been a meeting of my old class since we graduated and I didn't see many class members today. They also had separate rooms for the graduation years. Let's just say the room for "my" year didn't suffer from overcrowding. Less Yamanote, more German subway.
Of course I took the opportunity to take some pictures of my old school. Yes, the paintings on the walls are legal – they were done as part of the art course.