Bernkastel-Kues: The Pearl of Moselle
Bernkastel-Kues offers plenty to the visitor in a small area: A beautiful old town, a castle and a great view of the Moselle valley. There's just one caveat.
A few weeks prior, I went to Traben-Trarbach. When I told a friend about this trip, she said that she went to Bernkastel-Kues instead. So I convinced another friend that we just had to do a stopover in that town before heading to Trier.
It's easy to see why Bernkastel-Kues escaped my radar: the town has no train station. Until December 1962 the Moseltalbahn ran through Bernkastel-Kues. The old railway tracks have since been converted into a cycling trail. Bicycle, ferry and bus are ways to get to Bernkastel-Kues, there is also a big parking space between the river and the old town. It's just a two minute walk from there.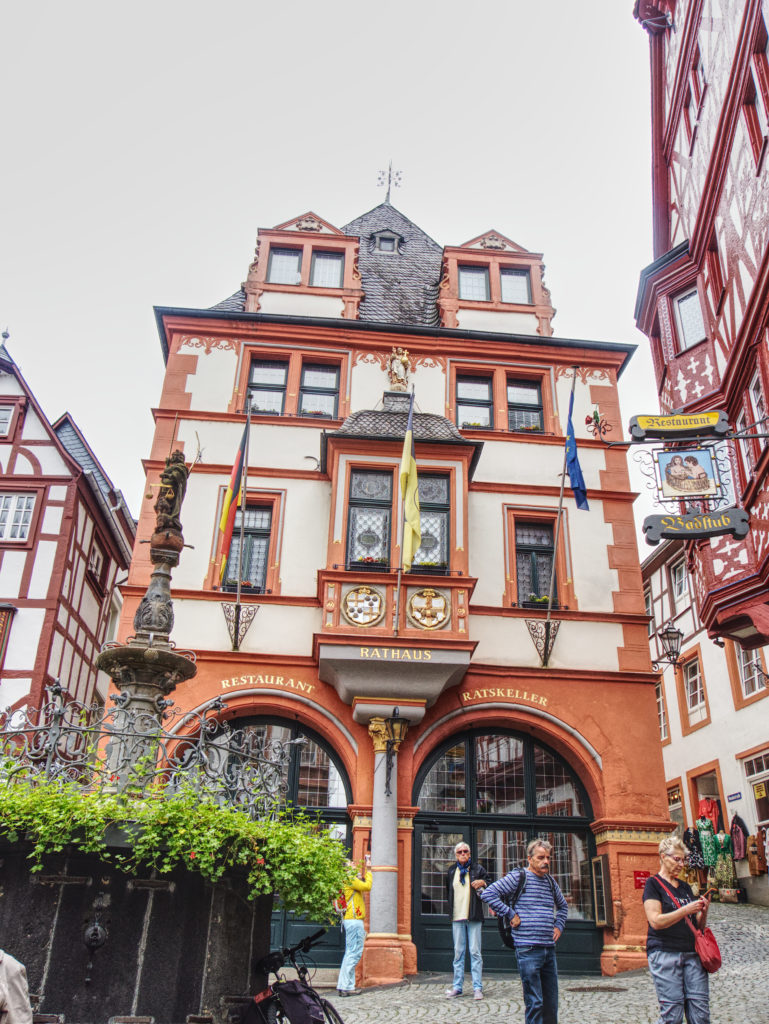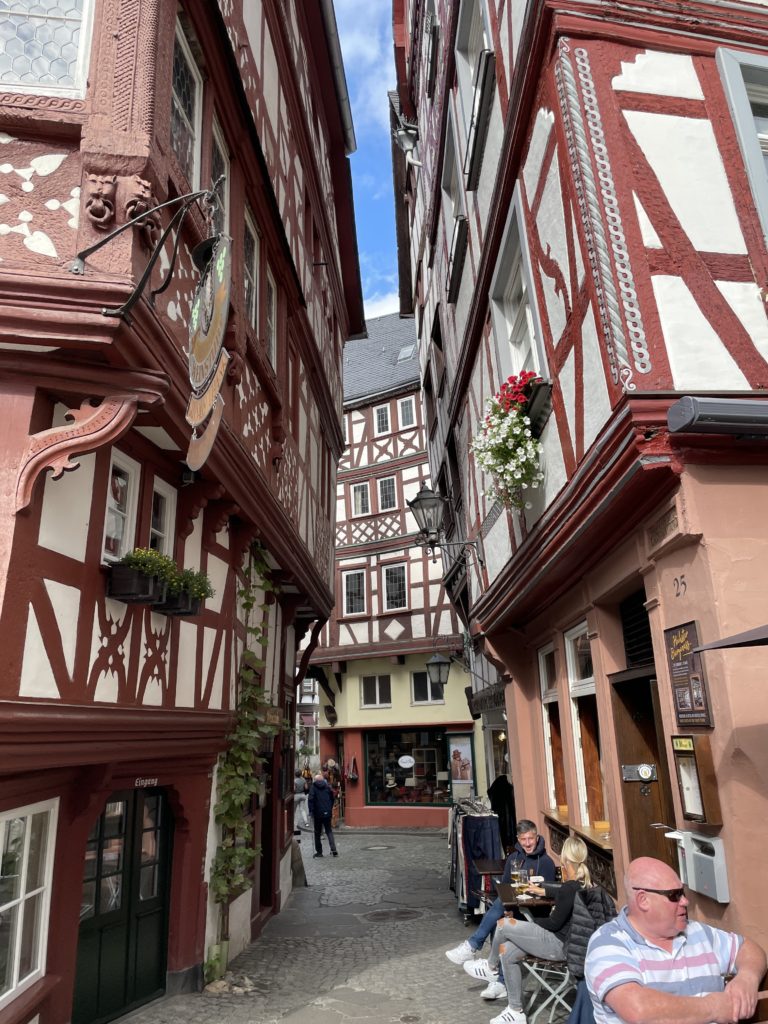 This town is by no means a hidden gem. Both the parking space and the town were crowded. The old town itself is pedestrian-only and is very walkable. Enjoy the sight of plenty half-timbered buildings, all grouped close together. Bakeries, wine houses, ice cafés and souvenir shops are in the basement. Among the notable buildings is the old Rathaus (town hall) dating back to 1608.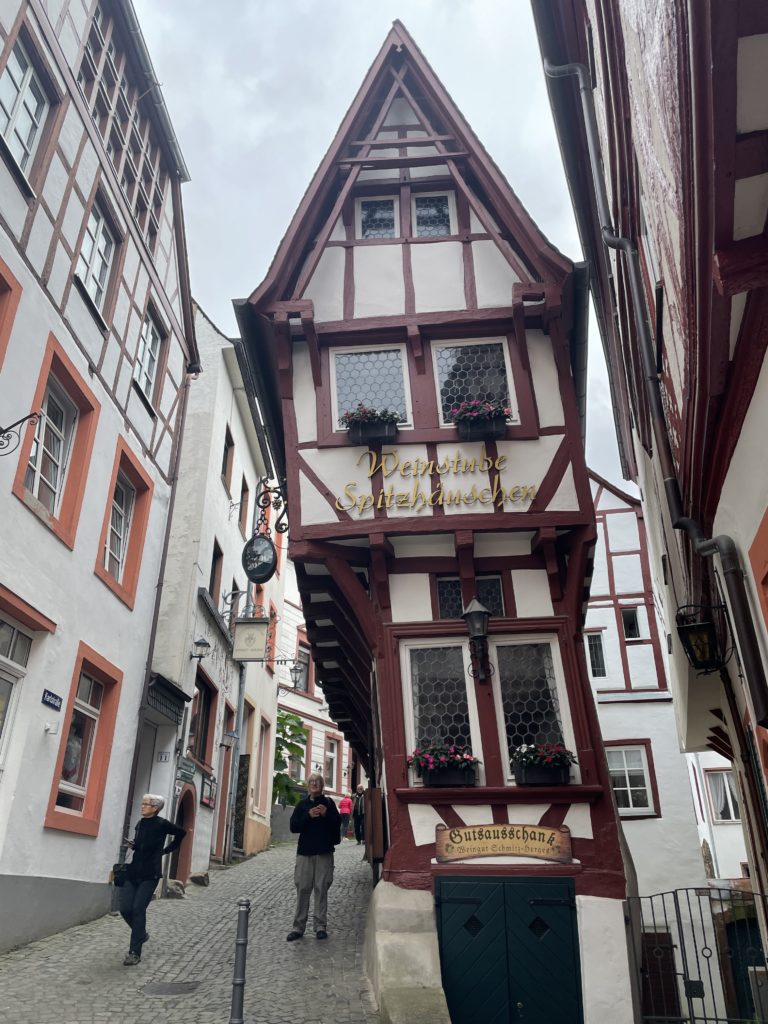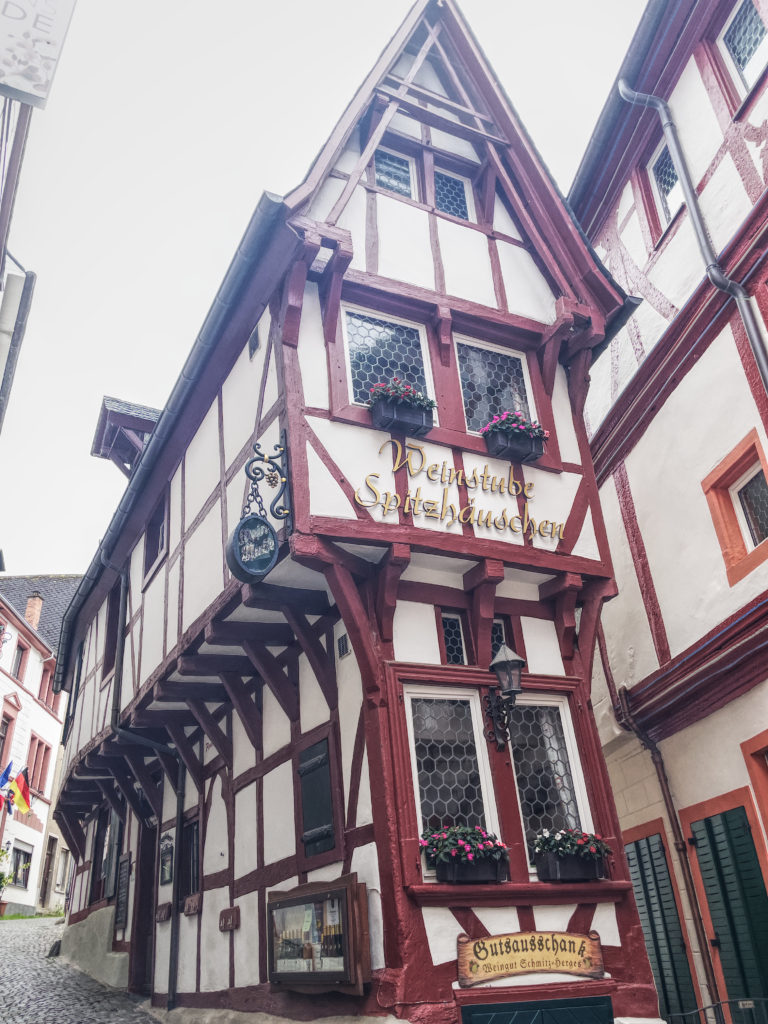 The most popular building in Bernkastel-Kues is close to the market square: the Spitzhäuschen (1416). The building is narrower in the basement and is used today as a wine restaurant. The restaurant offers over fifty wines at reasonable prices.
Bernkastel-Kues has plenty of restaurants outside the market square. I've found some nice ones at Römerstraße and Bergstraße, both a small walk from the market.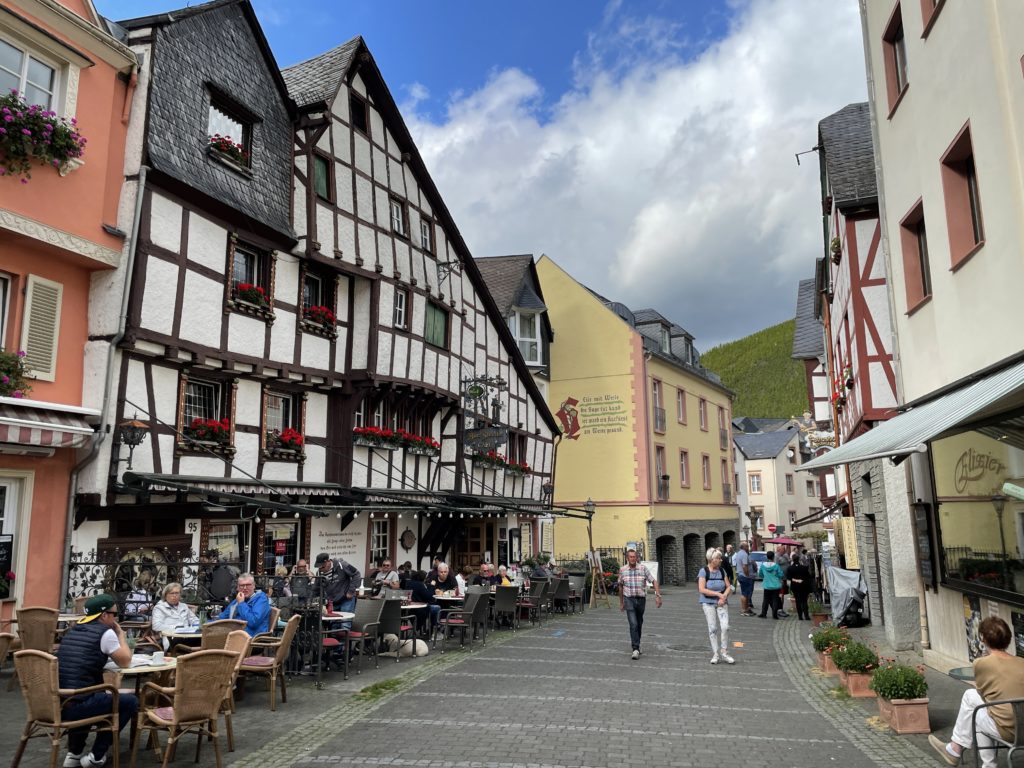 Don't leave Bernkastel-Kues yet!
There's another major sight in the town. If you feel up to a short hike (or take a tourist bus), the ruins of castle Landshut are not to be missed. The Moselle view is spectacular.
Where to next?
Combine Bernkastel-Kues with Traben-Trarbach or other Moselle location by boat. There are frequent services during the season (March to October).