Boberger Dunes: Hamburg's last shifting dunes
In the last two hundred years, the area that's today part of Hamburg changed dramatically. During that process, almost all shifting dunes disappeared – except one strip of land.
Of course, the sand didn't simply evaporate. The sand of the dunes that stretched between what is now Berliner Tor and Bergedorf were used for buildings in a rapidly urbanizing Hamburg. Offices, commercial and residential buildings dominate the area today. That Hamburg still has a shifting dune is by pure chance: A dispute over the price of sand.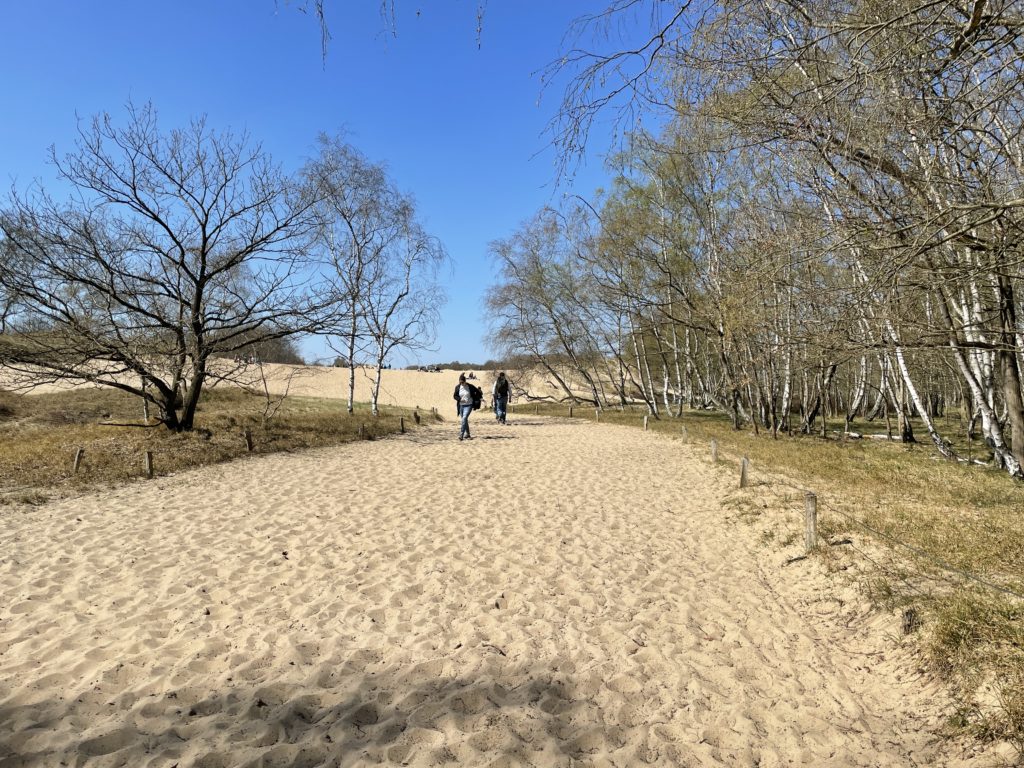 The dune landscape called the Boberger Dünen (Boberg Dunes) is surrounded by heath and is a nature reserve area. Various protected species call this area their home. Stay on the paths and you can enjoy the dunes and the heath landscape too.
There is a parking lot near the dunes, but I think it's strange to visit a nature reserve area by polluting nature. I took public transport: Take either subway line 2 or 4 to Mümmelmannsberg, change to bus line 609 or M12 and get off at either Schulredder or Boberg. Walk the rest of the way to the parking lot, which is across the entrance of the Boberger Dünen.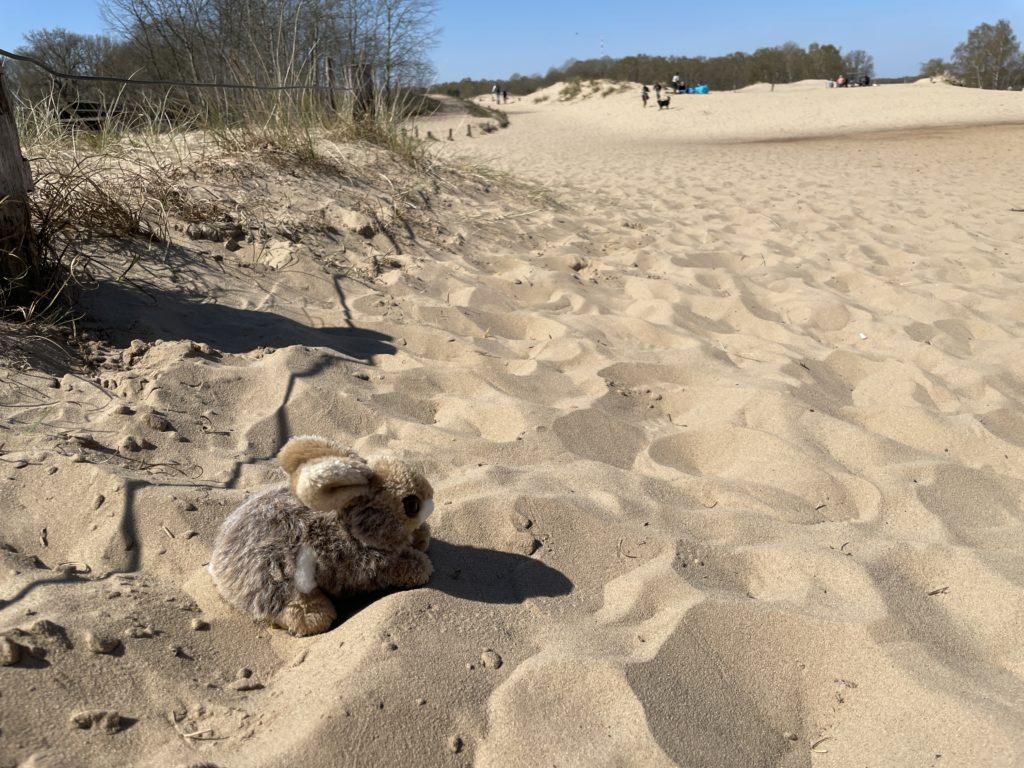 The dunes are quite a sight for a (mostly) city-dweller like me. I lived in Hamburg for many years and I've never been here. Parts of the dunes are fenced of course (keep an eye on your kids and dogs), but there's plenty of space. On this Easter Monday, there were a few people, but it was far from crowded.
You may decide to stay here or take a walk. If you decide on the latter, you will find that the landscape changes to heath and grass land. There are pools of water, streams and the Boberger See. The Boberger See is an artificial lake, created in 1937 by excavating sand for the construction of a highway.
Boberger Dunes Location