Montabaur: The Stiletto Town
Mon-Stilettos, colourful high-heel shoes decorate the city of Montabaur and guide the visitor. They are perhaps one of the most unique sculptures found in a German city.
In Berlin you'll see the Buddy Bears at various places, painted, life-size bear sculptures. Hamburg followed with the Hans Hummel statues which were later sold for a charity. Most of these sculptures were built from 2000 to 2010, with various cities participating in "animal parades". Like the Hans Hummel statues, they were shown to the public and then later sold. Some sculptures remained in public.
When I arrived in Montabaur, the Mon-Stilettos immediately reminded me of Hamburg's Hans Hummel, Wuppertal's penguins or Berlin's bears. Each of the 27 shoes was painted by a different artist, club, company or school. Once you exit Montabaur's train station, you'll immediately see the first one, a rainbow coloured shoe sitting on top of an elevator.
As you walk from the Fashion Outlet to the old town, you'll see more and more of these shoes. Each is two meter high and two meter long, which is a shoe size 302(!). The whole round trip is about 3.2 km and will also take you to Montabaur's castle. The tourist office will happily sell mini shoes, cups and post cards.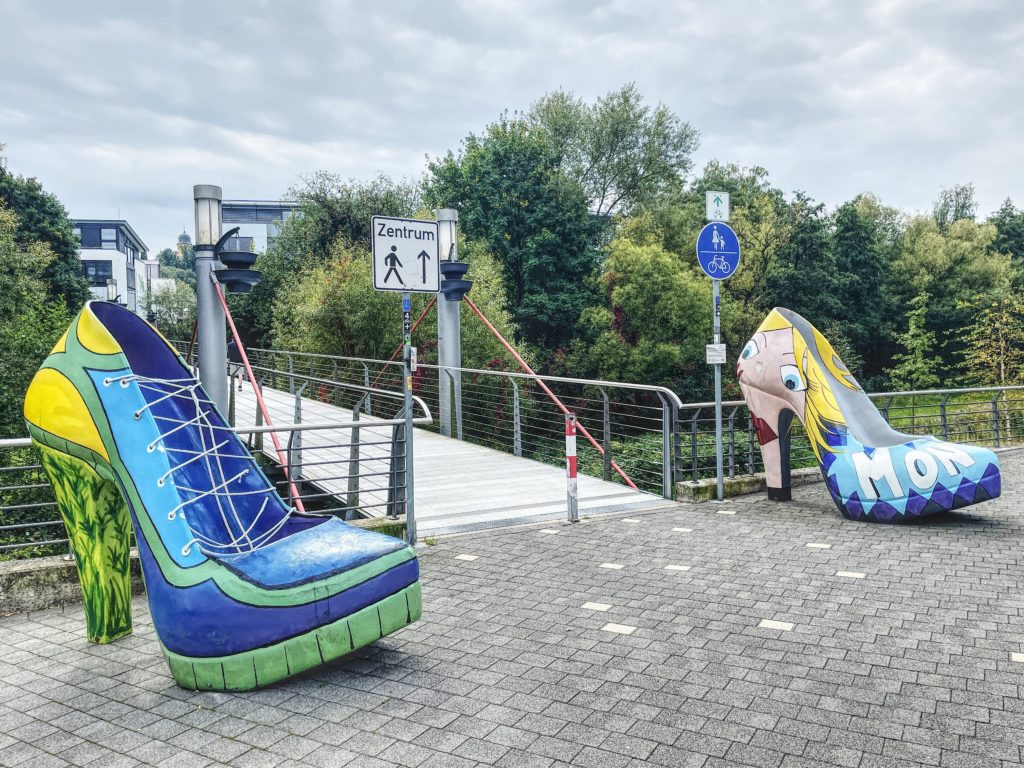 Historic significance
Montabaur is a city where old meets new. The shoes have a historic significance: In the mid-19th century, Montabaur was home to a growing number of shoemakers. Unfortunately, this was a short-lived boom. This handcraft was affected by the industrialization later, when shoes were increasingly mass produced.
Trivia
In Germany, Montabaur is more commonly known for its train station. Unusual for such a small city, it's a stop for the ICE trains. Critics said that the two ICE stops in Limburg and Montabaur were only built due to political pressure. At least for Montabaur, it payed off: The area around the train station received millions of euros in investments.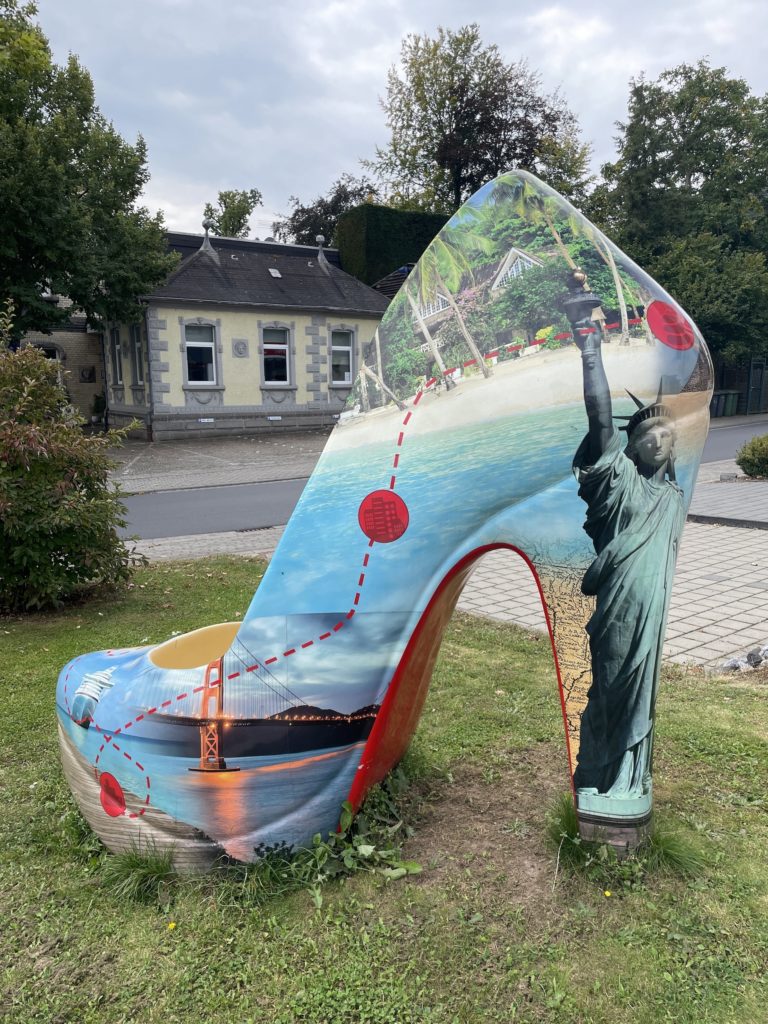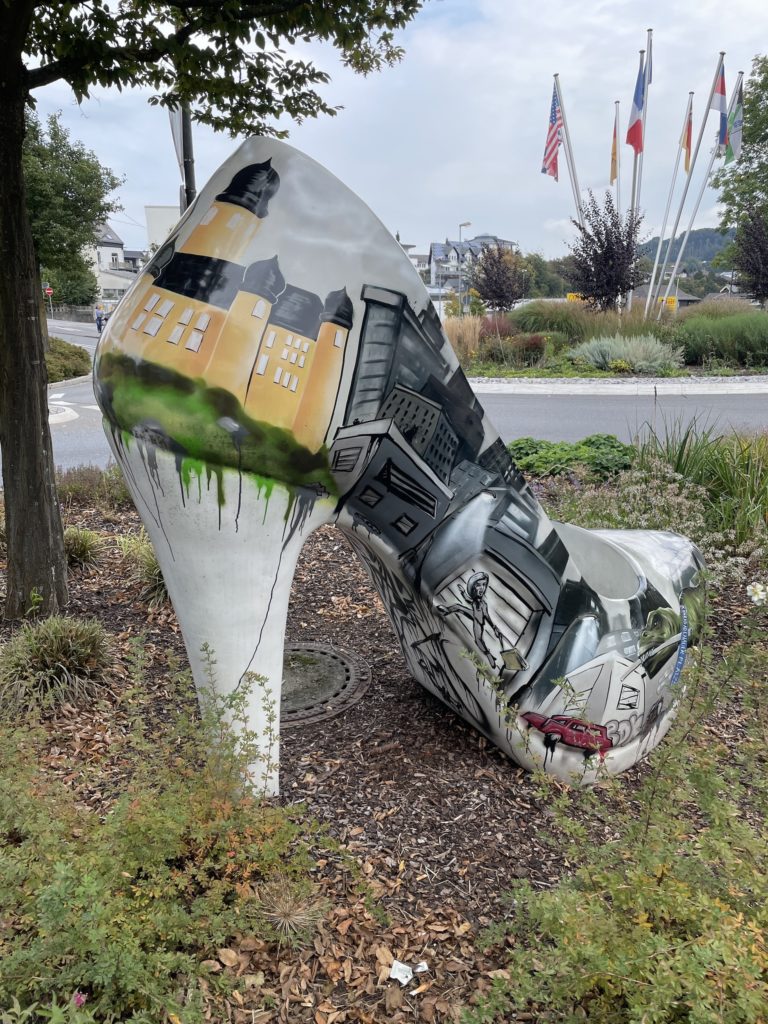 How to get to Montabaur
Montabaur is connected with Cologne and Frankfurt by ICE. Not every ICE stops at Montabaur station. The journey will take either two to three hours (regional trains) or 30-40 minutes (ICE). I recommend visiting Limburg on the same trip. Official website: www.suedlicher-westerwald.de