Alf, the town: The Moselle town that's not alien at all
Alf belongs to a group of places that gained unexpected popularity by its name alone. The Moselle town predates a certain U.S. sitcom by quite a few centuries though.
Other towns that have an interesting name include Kissing in Bavaria, Germany and most infamously Fucking in Austria – the village that changed its name to Fugging in January 2021. Alf's fame was limited to the popularity of the U.S. sitcom ALF in the late 80's and 90's. Like Fucking, people kept stealing the roadsign – this was way before Instagram. Unlike Fucking, Alf started selling reproductions of the roadsign as souvenirs.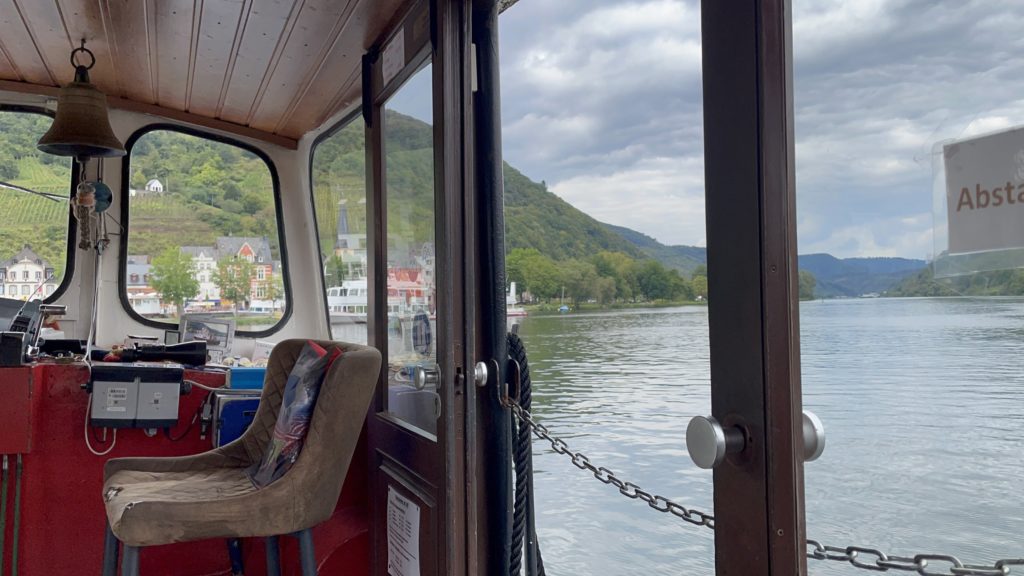 Following the Moselle river is a great idea if you want to see towns with picturesque old towns and great vineyards. Alf is no exception. What the town doesn't have is a train station – it's either the ferry from Bullay (2,50 Euro), bicycle or car. The ferry doesn't operate on a set schedule. If it happens to be on the other side, you just have to wait until it crosses the river and picks you up.
Exploring Alf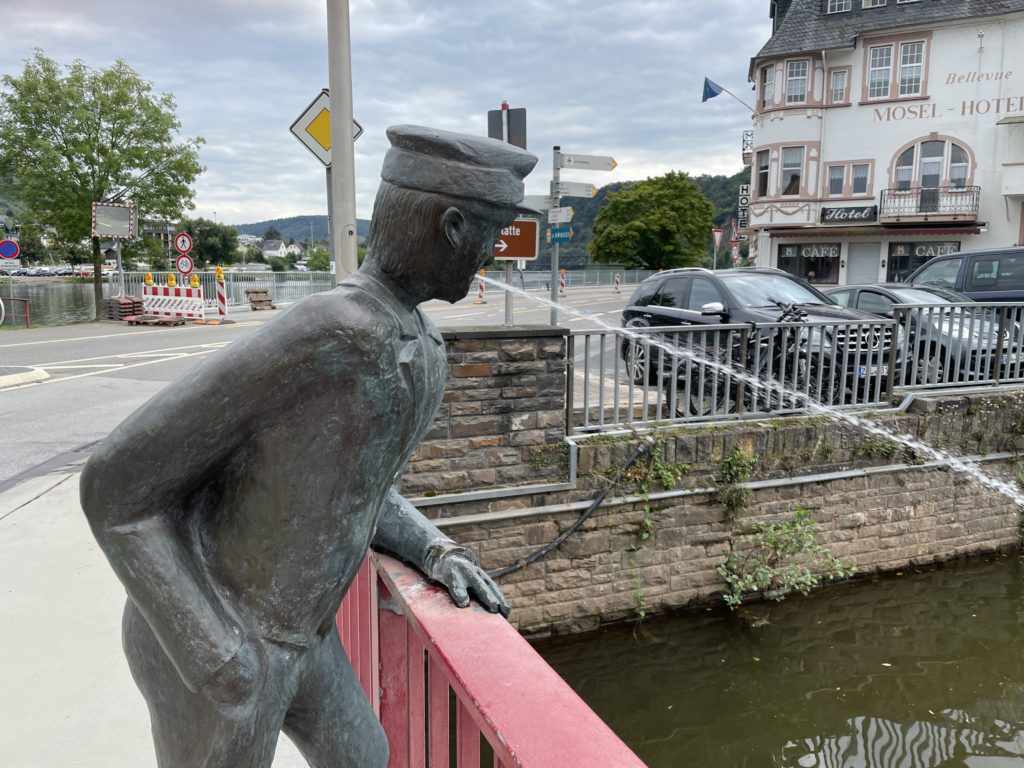 Leaving the ferry, I first came across this sculpture of a man who spits into the river every thirty seconds or so. Close to it is an ensemble of various gold-coloured sculptures created by sculptor Turgut Gül.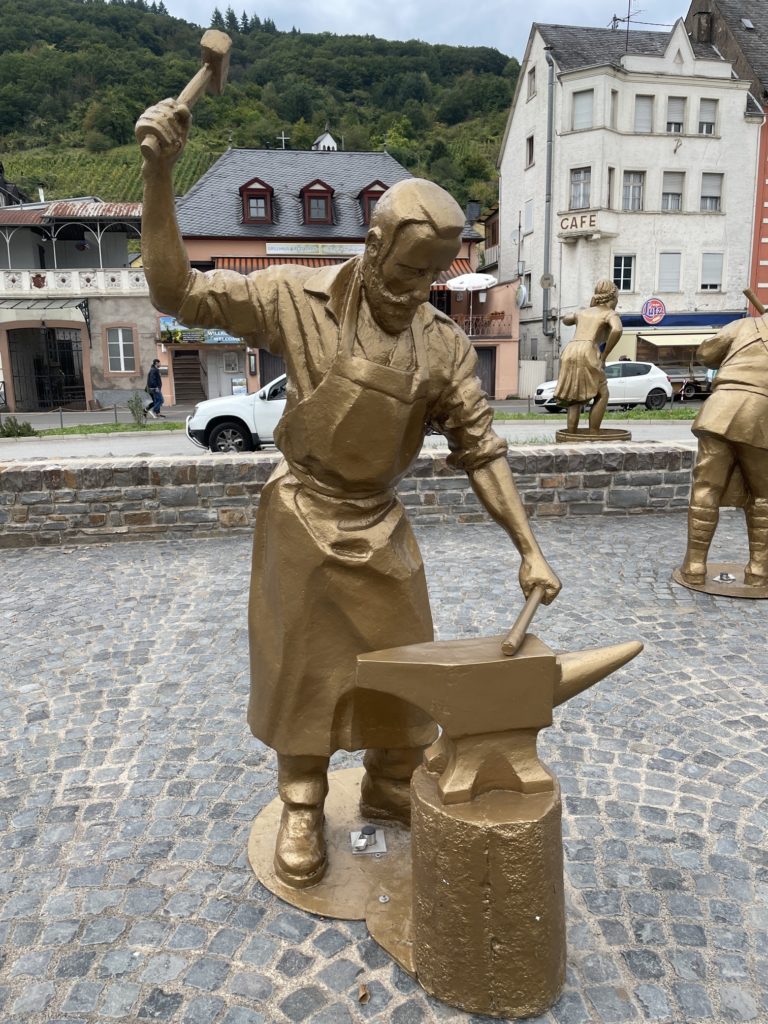 Alf's main sight is castle Arras, built in the 12th century and rebuilt in 1907. There are some notable churches as well, such as St. Remigius and the old church tower. The municipality is small enough to explore on your own – maybe keep a pin on castle Arras though. Of course with Alf being a Moselle town, you'll get plenty of opportunities to photograph the town and the vineyards together.
Old church tower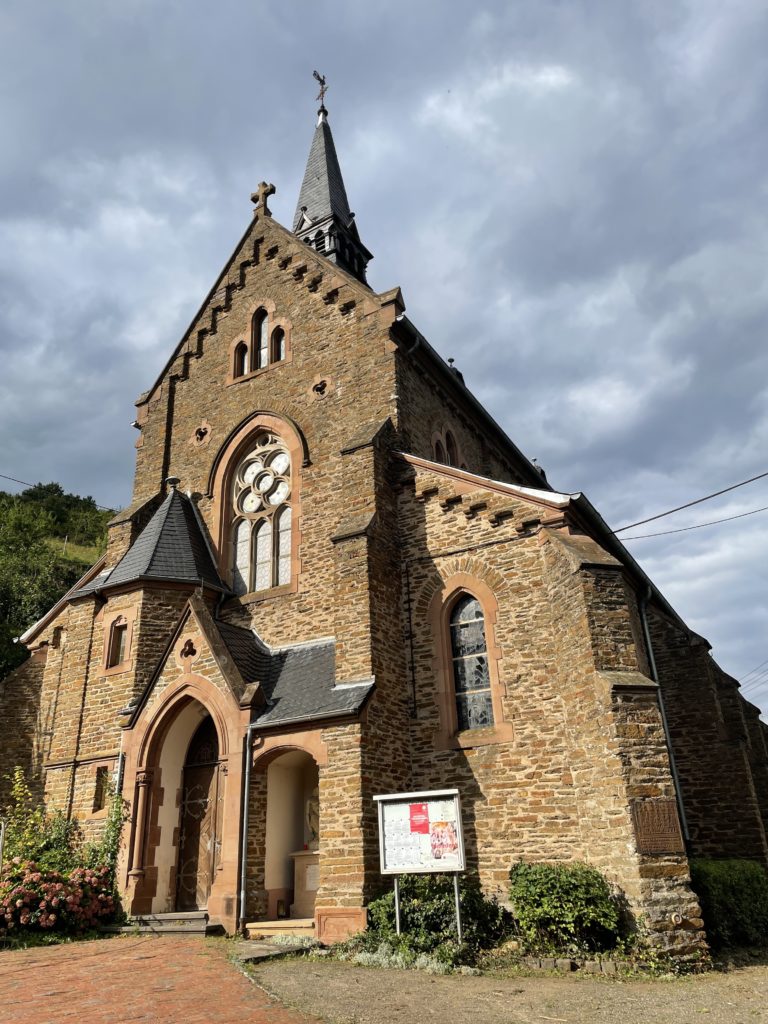 St. Remigius
After that short trip, it was time to go back to Bullay. While the ferry was actually on the Alf side of the river, I decided to walk instead. Bullay and Alf are connected by this interesting double-deck bridge, the first of its kind in Germany. Completed in 1878, it has rails on the top bridge and a two-lane street on the bottom one. While the bottom part has enough space for pedestrians, I was unsure if there was access from the Alf side. Turned out that I didn't have to worry about that at all – half of the road to the Alf-Bullay Bridge was reserved for cyclists.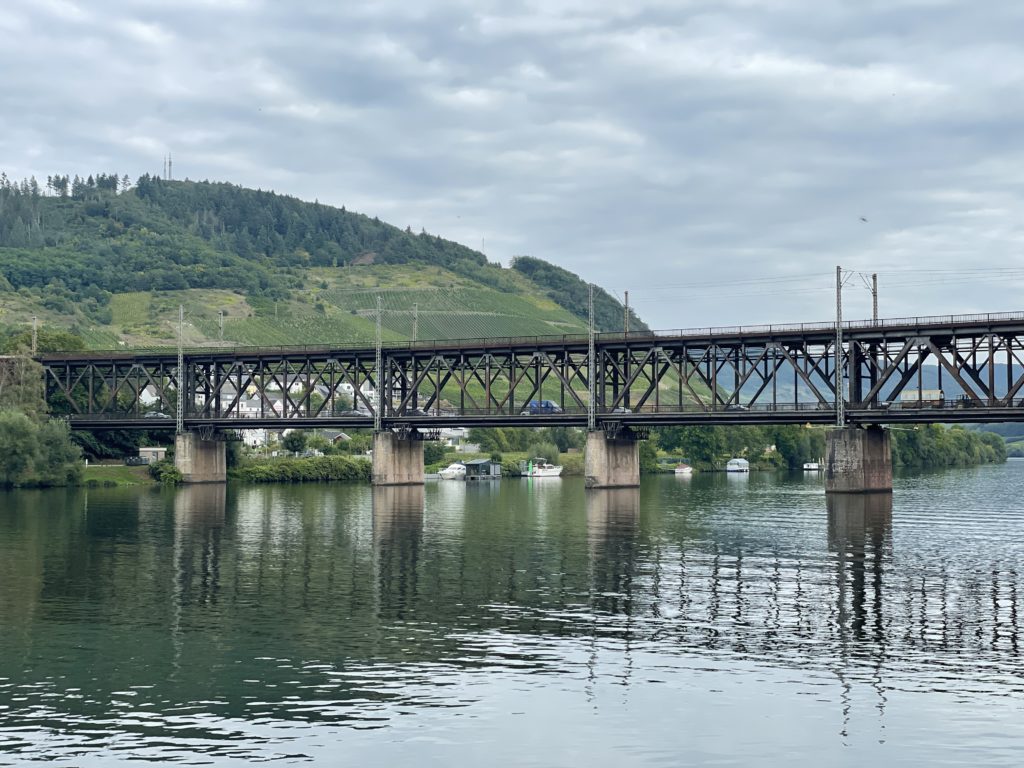 Official website (German only): https://www.alf-mosel.de/