Vegan Christmas Market in Cologne
Any new entry into the whole Christmas market scene is going to face one issue in a city like Cologne: Most of the squares in the city are already taken. Whether it's Ebertplatz, Rudolfplatz, Neumarkt or even Wiener Platz, all are occupied by an established Christmas Market. That's a problem for newcomers like the Vegan Christmas Market.
But what is it like for vegans at German's Christmas markets? At the bigger ones, there's usually one or two offering alternatives for vegans too. As for the meals that may be vegan but aren't labelled as such, vegans have to resort to asking whether it's really made without any animals parts.
At the Rugby Park
A Christmas market where everything is vegan is much more relaxing for vegans and vegetarians alike. Cologne's Vegan Christmas Market was held at the Rugby Park. That's closer to the city of Hürth than to Cologne's city centre. For me, it takes me less time to visit Düsseldorf's Christmas markets than the Vegan Christmas Market at Rugby Park.
In fact, it had a kind of travel-to-the-end-of-the-world feel. Take the 18, get out at Klettenbergpark (last stop in Cologne), walk for about ten minutes. Upon reaching the park, there were some parking spots, but not many. And it was dark.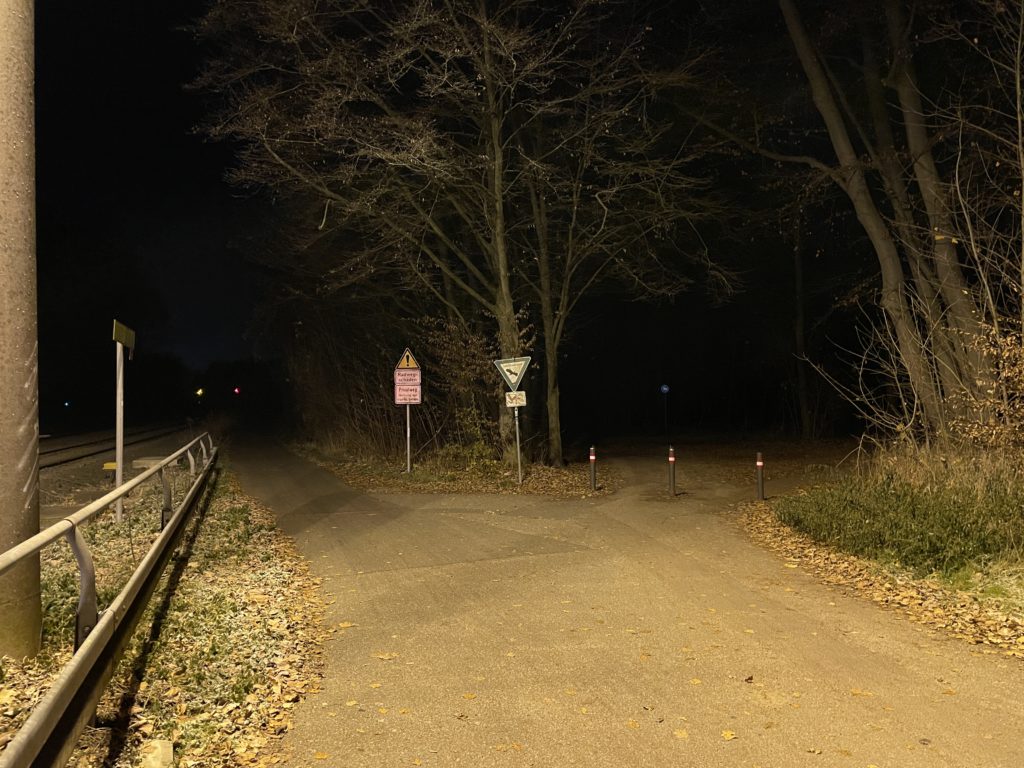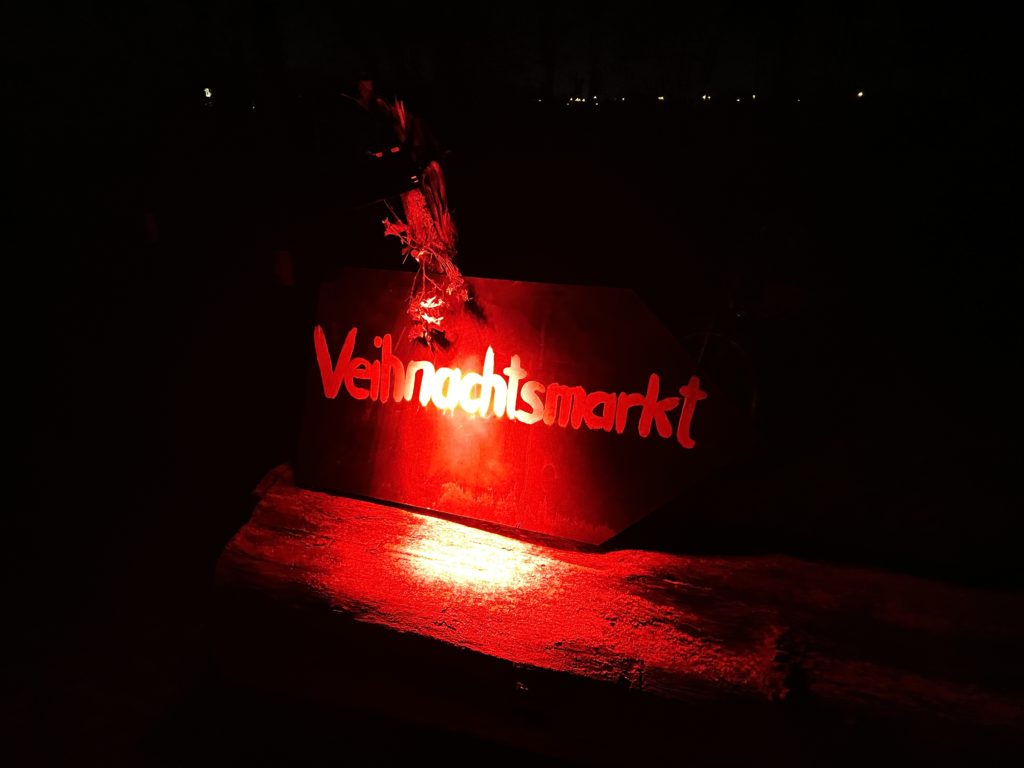 I do like to visit the markets after dark, because that's when the lights are switched on, giving a market a very Xmas-y atmosphere. Maybe it's because I always received my Christmas presents on December 24th, shorty after it got dark. My mom would ring the bell, and I would storm in, tearing up my presents in excitement.
But you can also visit a Christmas market at, say, 1pm. It's way less crowded and more relaxed.
Sold out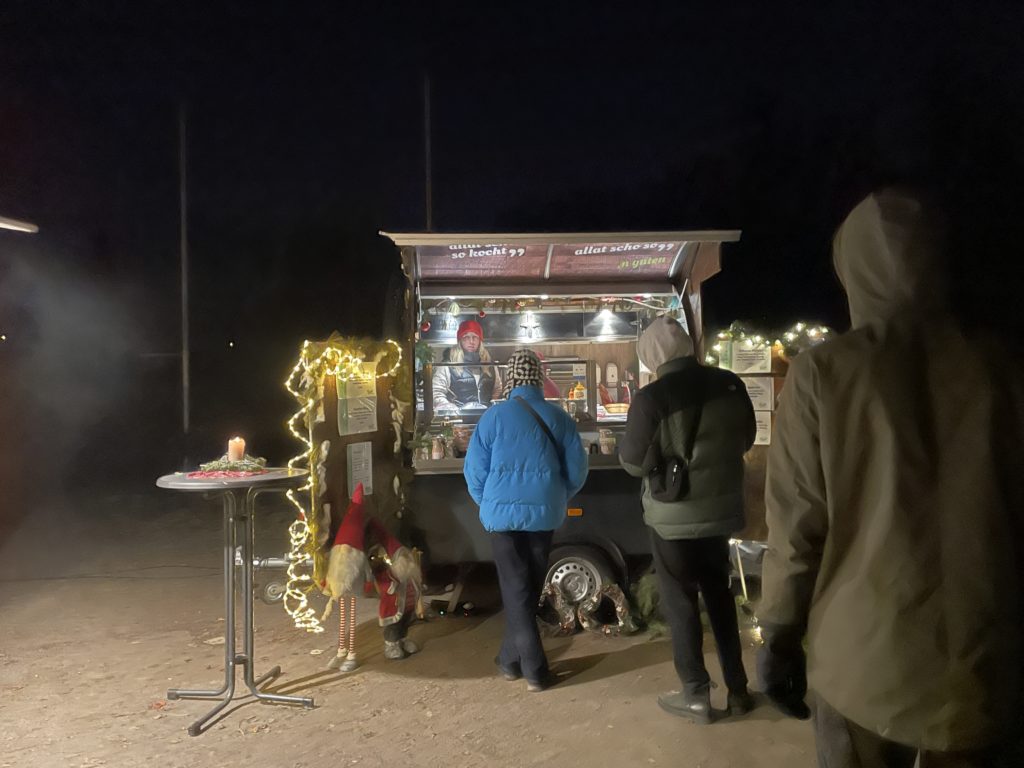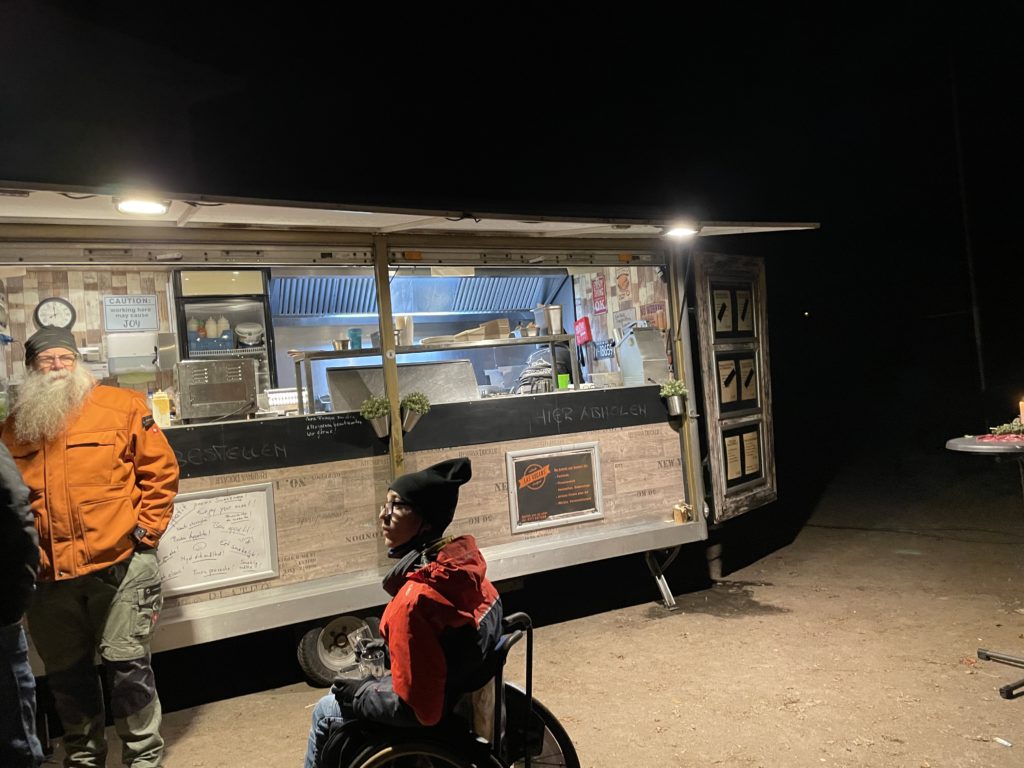 It's not often that I experienced a Christmas market being sold out. But that's what happened to the Vegan Christmas Market! The market wasn't very big, nor had it a unified look. All the meals were provided by food trucks, but they were already cleaning up at 8pm. I was told that they experienced an unexpected high number of visitors in the afternoon.
Since this market was only scheduled to open for three days and advertised among the vegan community, perhaps this wasn't so unexpected. But this is still very disappointing, because it's taking so long to get to that place and there are no other Christmas markets in that area.
Obviously, "sold out" only applied to meals. Other goods were still available. There was also a special attraction cherished by everyone: a campfire. This was a cold day in Cologne!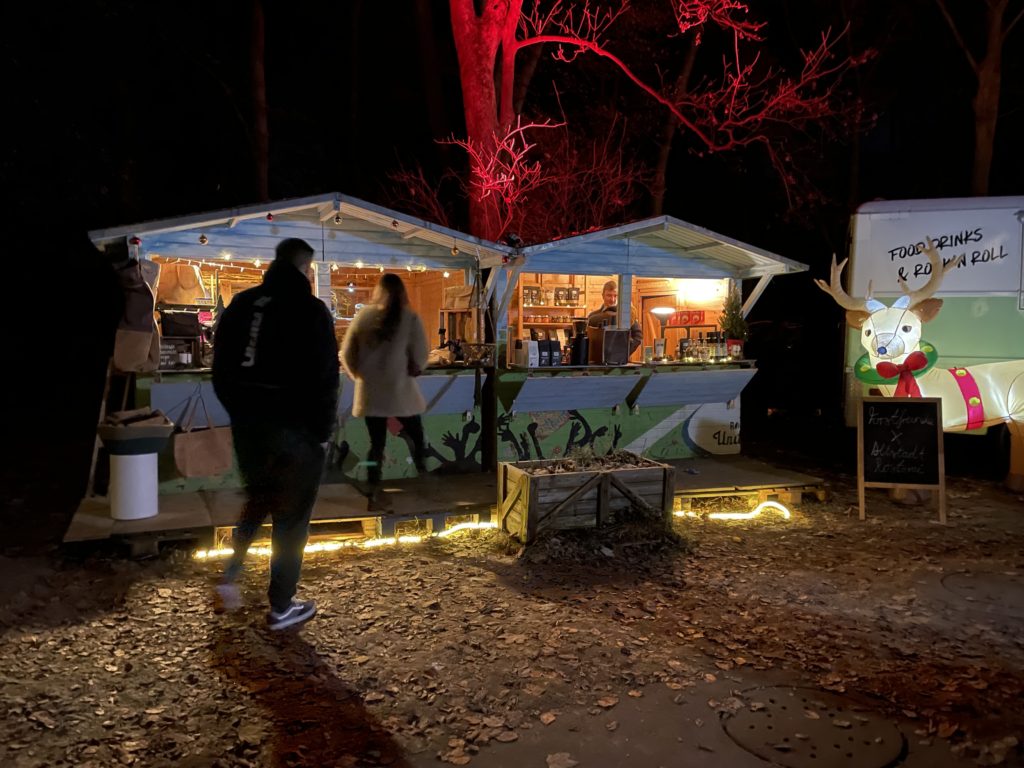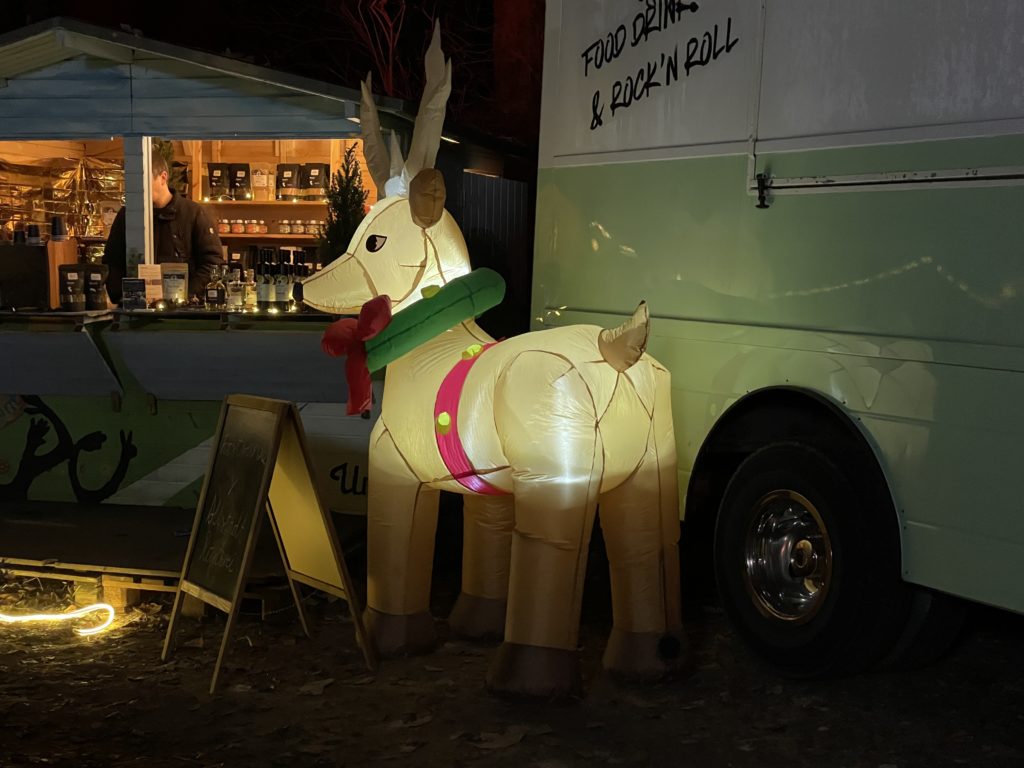 Verdict
Hopefully, the next iteration of the Vegan Christmas Market will attract more vendors. Maybe it will also develop a more unified appearance, akin to the other Christmas markets. The location is a problem: Whether you're taking the tram or your car, that remote place is suitable for no one.