Wiener Platz: A local Christmas market
Like any big German city, Cologne has dozens of less known Christmas markets such as the one on the Wiener Platz. What can you expect at these "hidden" markets?
Each tourism site will recommend the most famous Christmas markets. Smaller towns usually have only one – at the Altstadt (old town). Cologne is only one of four German cities with a population over one million. Four of the main Christmas markets are so close together that you could walk from one to the next.
But locals may not care to take the train just to drink a cup of hot whine or listen to an animatronic elk. Fortunately, there are many squares in Cologne suitable for small-scale Christmas markets.
Wiener Platz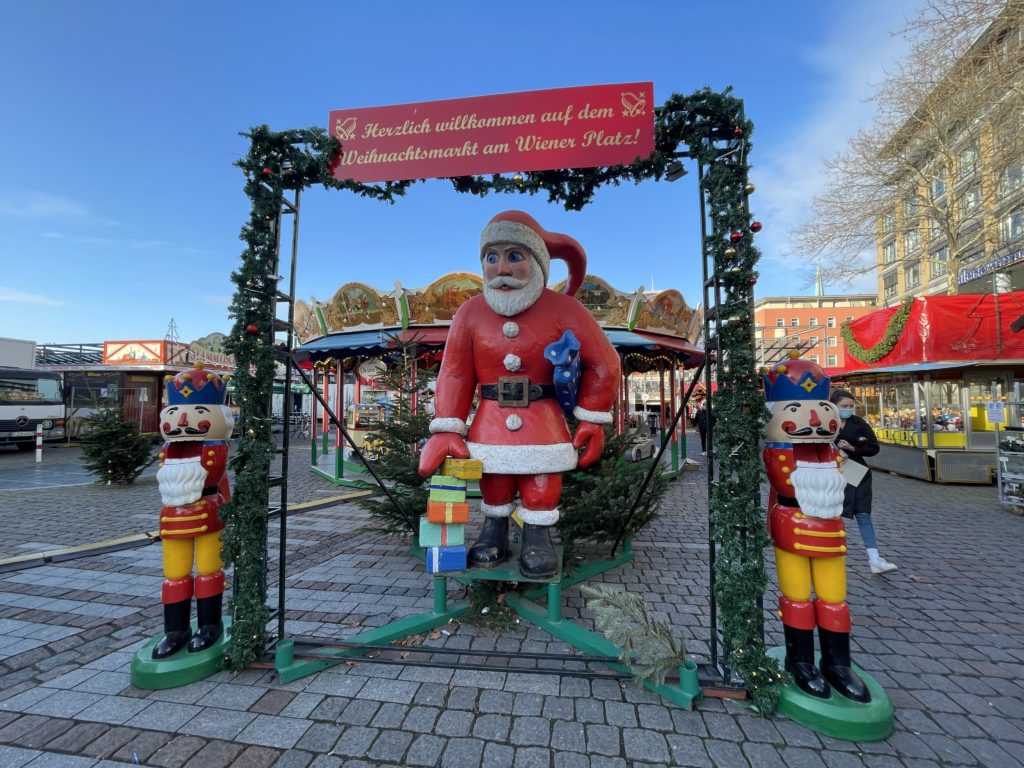 Wiener Platz is located in Cologne-Mülheim on the east side of the Rhine river. The station of the same name is a stop for multiple lines. The square is used for the market multiple times each week. That market will take place in any case – so the Christmas market and fun fair have to contend with the space not occupied by the market.
What's left is a bare bones version of a typical Christmas market. There's a (slightly creepy) Santa statue, a vendor selling Christmas trees, food booths and a carousel for the kids. Unlike the bigger Christmas markets, these booths don't share a common design.
Since the market is so limited, there's not much choice. One vendor sells plenty of things to eat (curry sausage, pancake, fish, mushrooms), the other all kinds of alcohol. A third one specializes in everything with a sweet taste.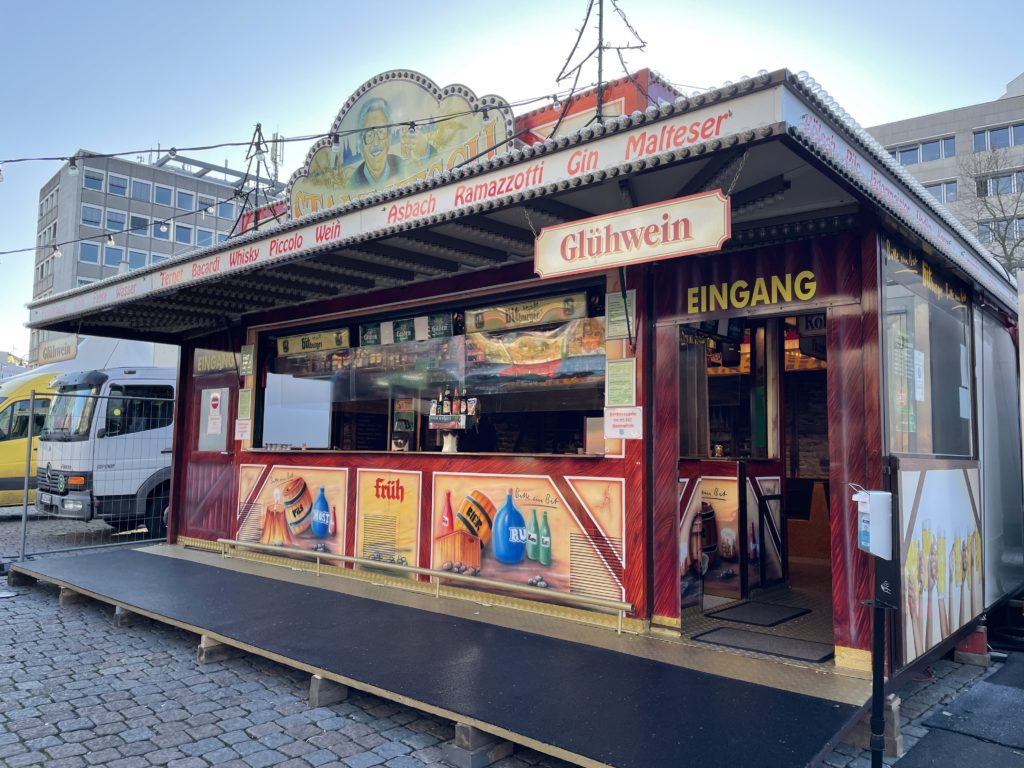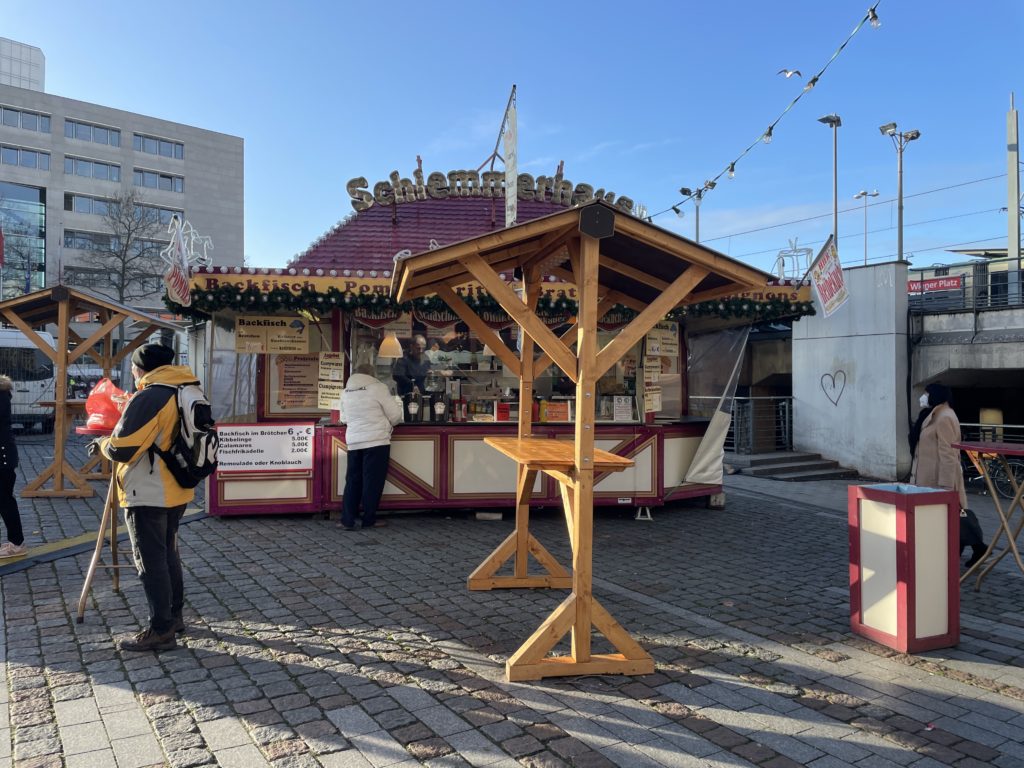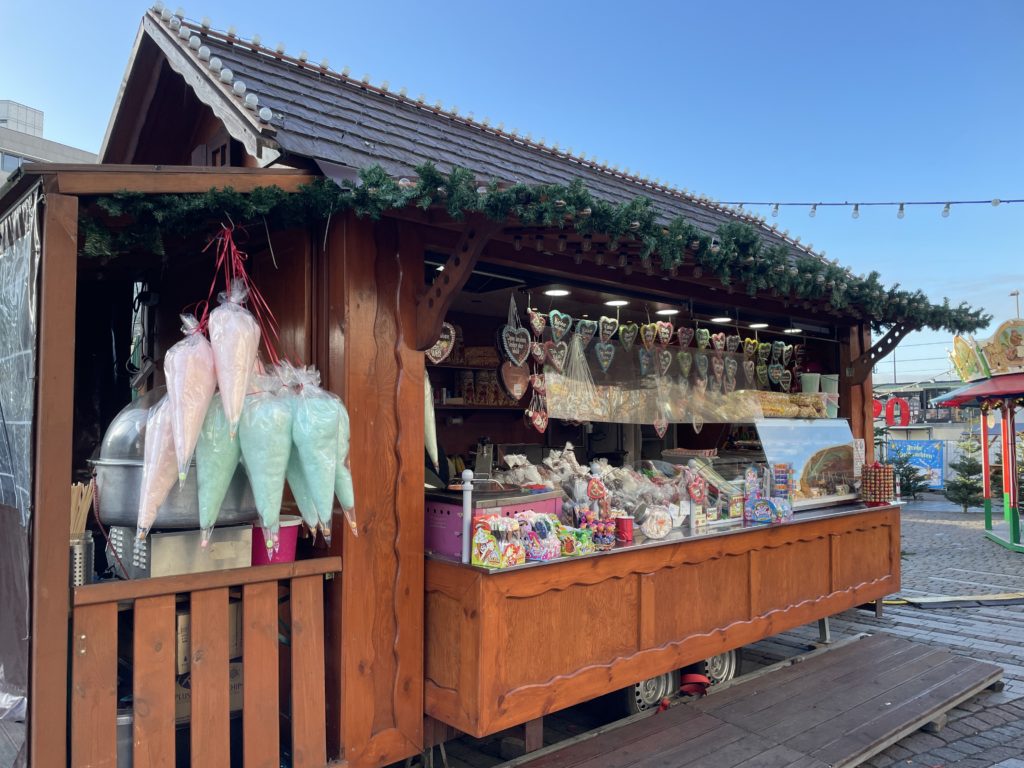 Hidden gem?
This is not a recommendation. The Wiener Platz Christmas market will never achieve the same kind of Christmas-y atmosphere of the bigger ones. It's very much a place for the locals to grab whatever they associate with Christmas time without having to get on the train.
Location + more info