Nobiko: Udon restaurant in Cologne
Tucked away in an area where you wouldn't expect a vegan udon restaurant is Nobiko. This Japanese restaurant offers homemade udon noodles with various soups.
The area is mostly populated with barbers, one euro shops and the big shopping centre Köln Arkaden. Nobiko is located a bit off the main street but I'd expect such a restaurant rather in the Ehrenfeld district of Cologne.
On my first visit, I didn't reserve a table but it's generally a good idea to reserve one. The restaurant has a couple of tables outside and some inside, but isn't very spacious. Also, this is strict udon territory – no soba here!
In Japan, I sometimes ate ramen for breakfast. Ramen restaurants are everywhere of course and the ones close to the train stations usually offer an early morning menu for all the commuters. If you belong to this group, you won't likely spend much time at the restaurant. It's eat, slurp and off you go to work.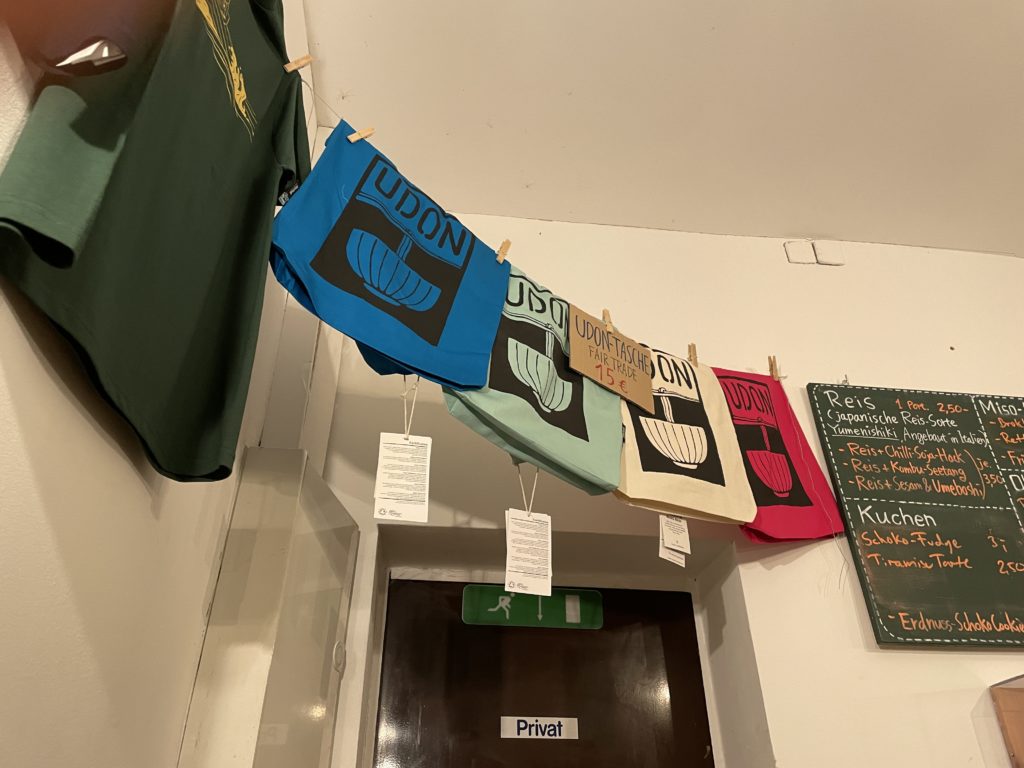 At Nobiko you'll likely stay longer and the restaurant only opens at 4pm (2pm on weekends) anyway. There's no meal ticket machine and no question whether you want soba or udon either. But there's plenty to choose from the menu. The latter is supplemented by specials and seasonal menus. Take-away is possible as well.
I visited Nobiko twice this year, once in August and December. My December dinner was the Miso Udon Special from the winter menu. It was good, but not as good as the udon from the regular menu. There are also various side dishes (rice, shiitake, kimchi, miso soup) and sweets. Cakes vary obviously, and my chocolate cake was a bit dry. Should've gone with the tiramisu instead!
Alternatives to Nobiko
Many vegan restaurants in Cologne follow the Vietnamese cuisine. Maki Maki Sushi Green is a Japanese-style vegan restaurant but concentrates on sushi. Shokudo is another alternative but it's just a restaurant that happens to have a couple of vegetarian choices on the menu.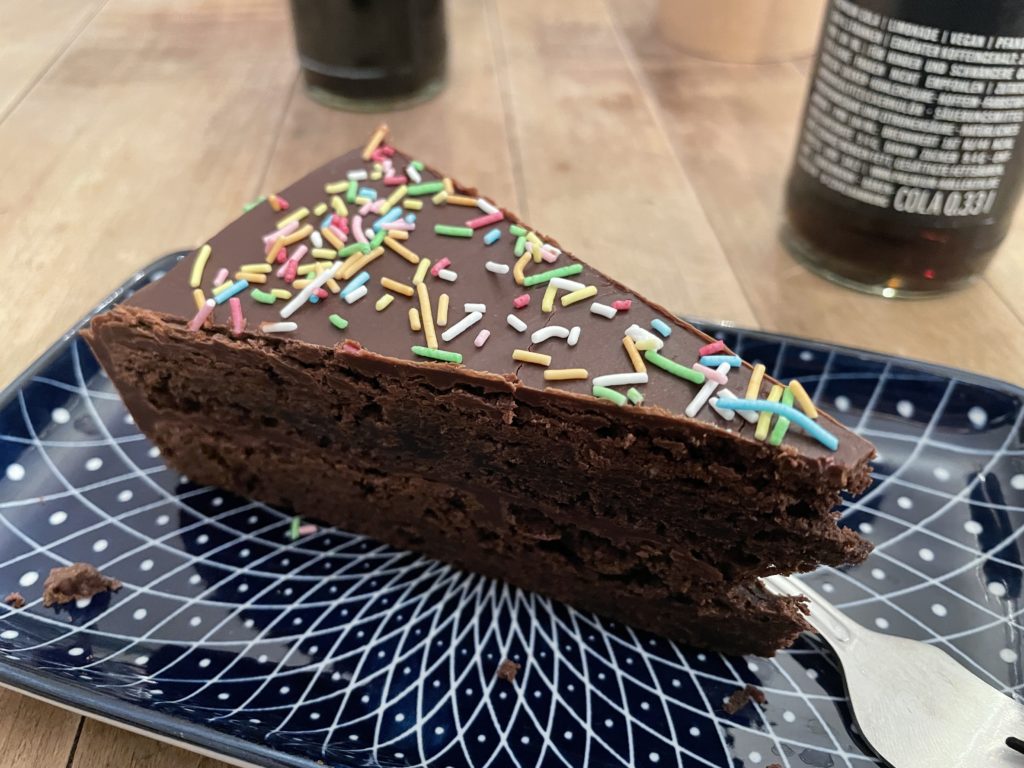 Location + more info
Nobiko website
https://www.nobiko.de
Opening hours
Tue-Fri 4pm-10pm
Sat,Sun 2pm-10pm
Closed on Mondays
Cards accepted