Takumi in Düsseldorf: Authentic ramen in Little Tokyo
Düsseldorf's Little Tokyo is full of authentic Japanese restaurants and one of the more popular ones is Takumi. My VIP guide recommended it to me!
Before I arrived, I heard stories about long waiting times. But it seems that I was lucky – while plenty of customers were there, they had a table left for me and my guide. If you face a long waiting line, just walk to the next restaurant – there are plenty in this area of Düsseldorf.
Takumi offers the Sapporo variant of ramen, a type of ramen soup known for thick soup, made from pork meat and vegetable. It should be obvious that Takumi isn't the place to be if you are vegetarian or vegan. Out of all the ramen on the menu, only three don't contain pork and only one is labeled "no pork/no meat". Some other items on the menu can be shared, like gyoza and takoyaki.
I ordered the Vegi Miso Ramen with vegetable tempura. It didn't take long for my order to arrive. My "guide" was also present and it was no other than one of Sapporo's mascots, Terebi-Tousan.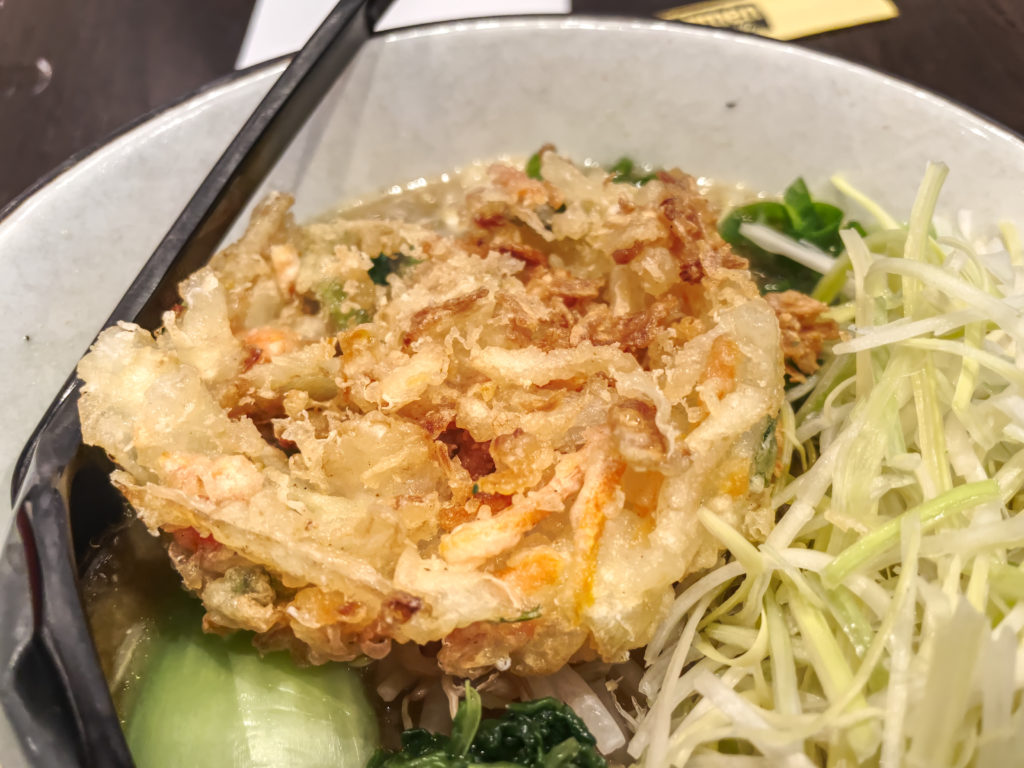 Sapporo's mascot
This creature which looks a bit like a squid, is Sapporo's television tower. It's one of many Eiffel Tower-like towers in Japan. The green belt of the plushie is in fact the observation deck of the tower. This deck is especially popular in winter, giving you a view of the winter illumination or the snow festival. The comic depiction of the tower is used for all kinds of merchandise.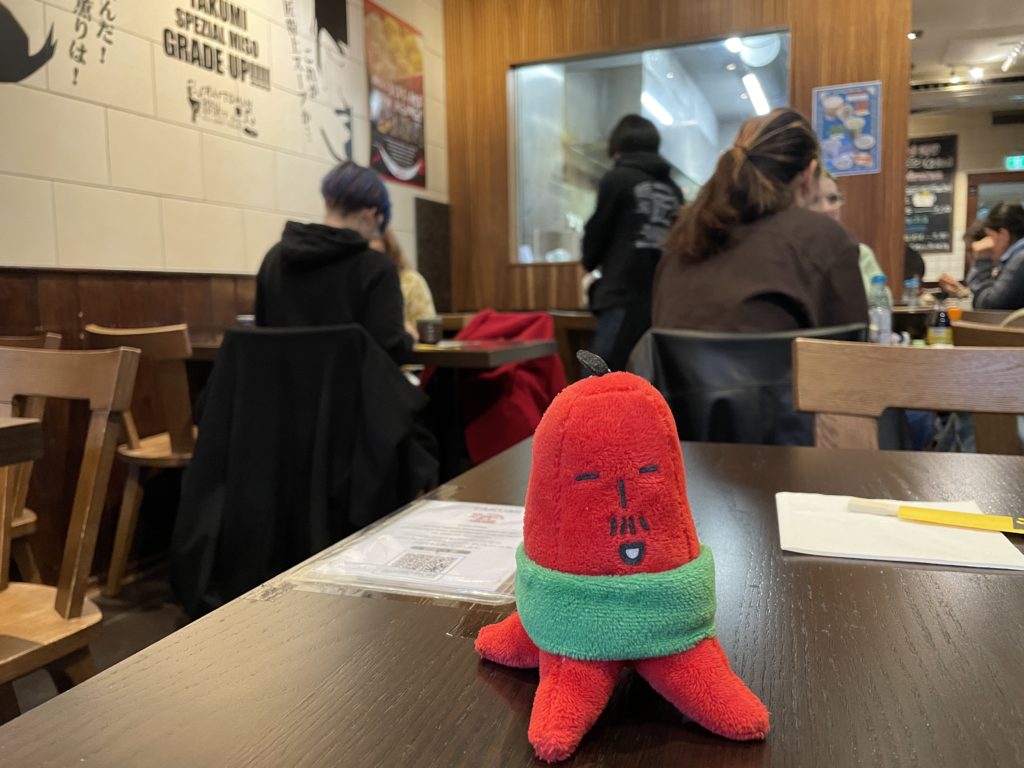 Takumi has branches in various European cities including Berlin, Munich and Barcelona. I haven't been to any of these, but my meal was very filling and the soup was tasty.
Note about Corona restrictions: At the time of my visit, the "3G rule" applied (tested negative, vaccinated or recovered) and no reservations were accepted. Check for the current rules before a visit.
Location