Gourmet Festival Düsseldorf
Gourmets head for Düsseldorf this weekend, because it's time for the 10th Gourmet Festival. Located around the Königsallee, the festival is supposedly Europe's biggest open-air food festival.
The festival stretches from Graf-Adolf-Platz to Corneliusplatz on both sides of the Stadtgraben (aka "Kö-Graben). Food trucks, caterers, manufacturers and wine sellers offer their goods. Buy a glass of wine, sit next to the stream and enjoy the evening. There are over two hundred vendors.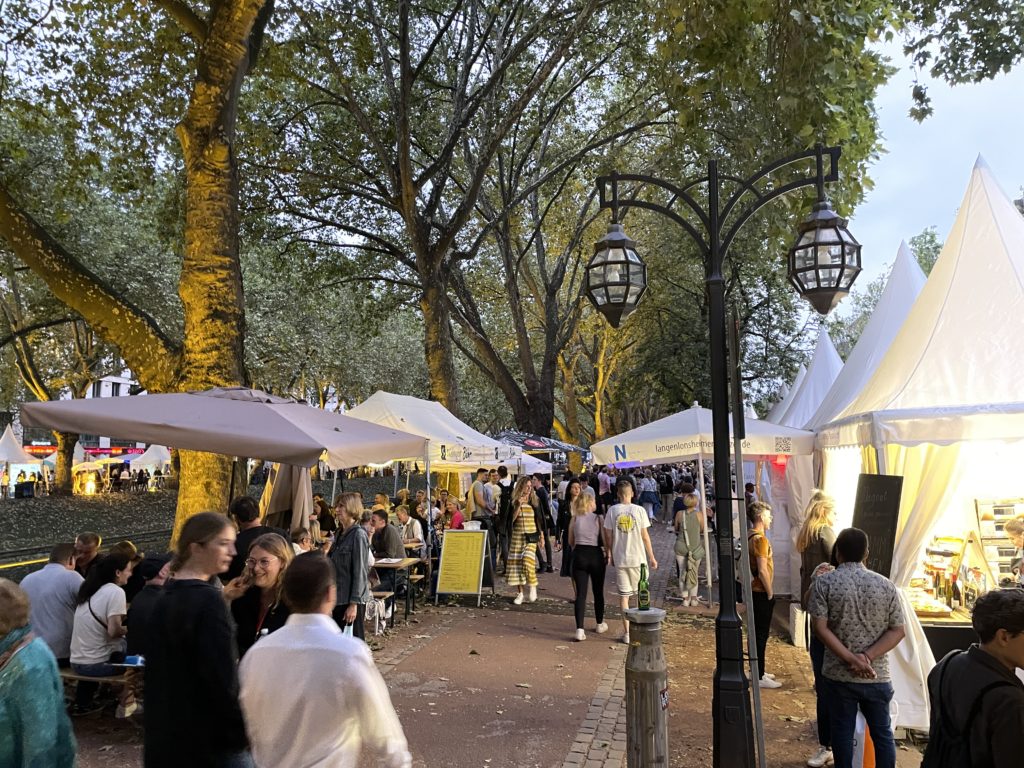 This is of course not an ordinary street festival with two food trucks selling curry sausage. Nor is it one of the more modern ones that offer experimental food and plenty of vegan options. In fact, most of vendors sold wine and cocktails. Finding something to eat wasn't easy. Something else that wasn't easy was to find some people who arrived later at the festival. It's probably a good idea to just go with a smaller group to the Gourmet Festival 😉
There's a list of vendors on the website of the festival. Not all vendor names are self-explanatory. Toilets are at both ends of the festival.
While the official opening hours are 11am to 10pm, drinks were available past that date and the music was only cut off after 11pm.
In the end, I bought a vegan steak (photo). I didn't drink wine, nor did I eat an oyster. The steak was quite good – not sure if it was worth 15 euro, but I liked it.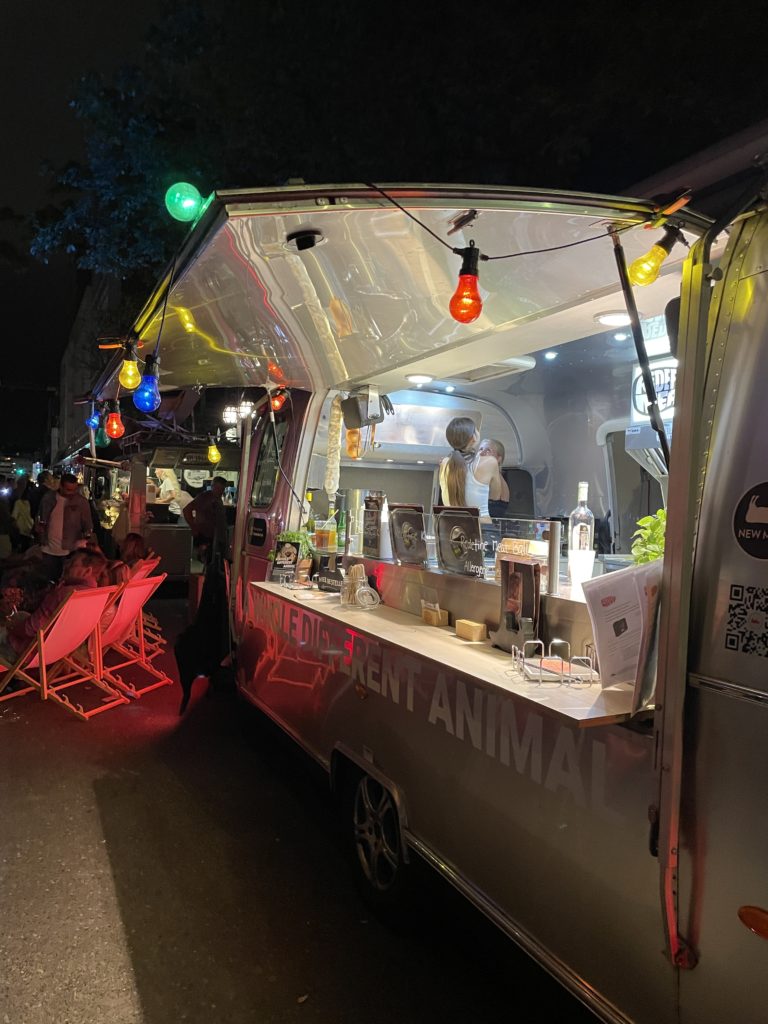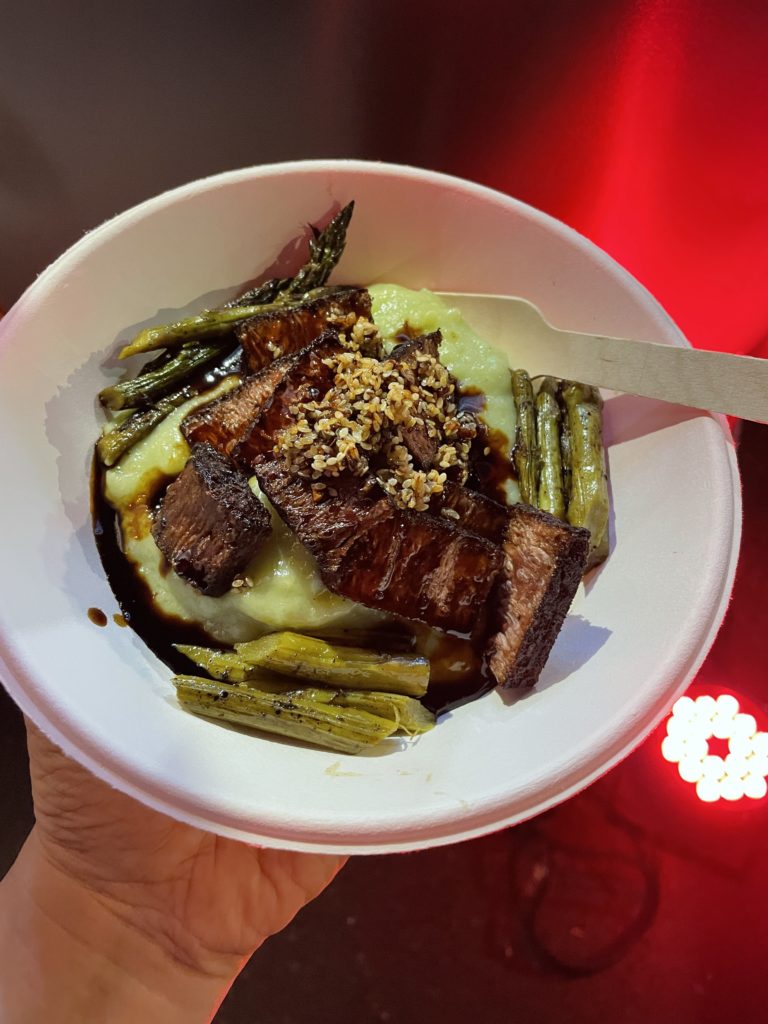 Gourmet Festival Location