Pixelbörse 2017: Retro gaming at Zakk Düsseldorf
Finding retro games at regular flea markets is tough, so how about a flea market that's all about the retro games? Pixelbörse 2017 is just that, let's take a look.
Pixelbörse 2017 was held at Zakk in Düsseldorf. Zakk is a culture center with lots of interesting events. It's also relatively close from where I live, so I could justify going there even though I no longer expand my collection. I still cherish my NES Faxanadu cartridge, but I won't look for a sealed, complete in box one.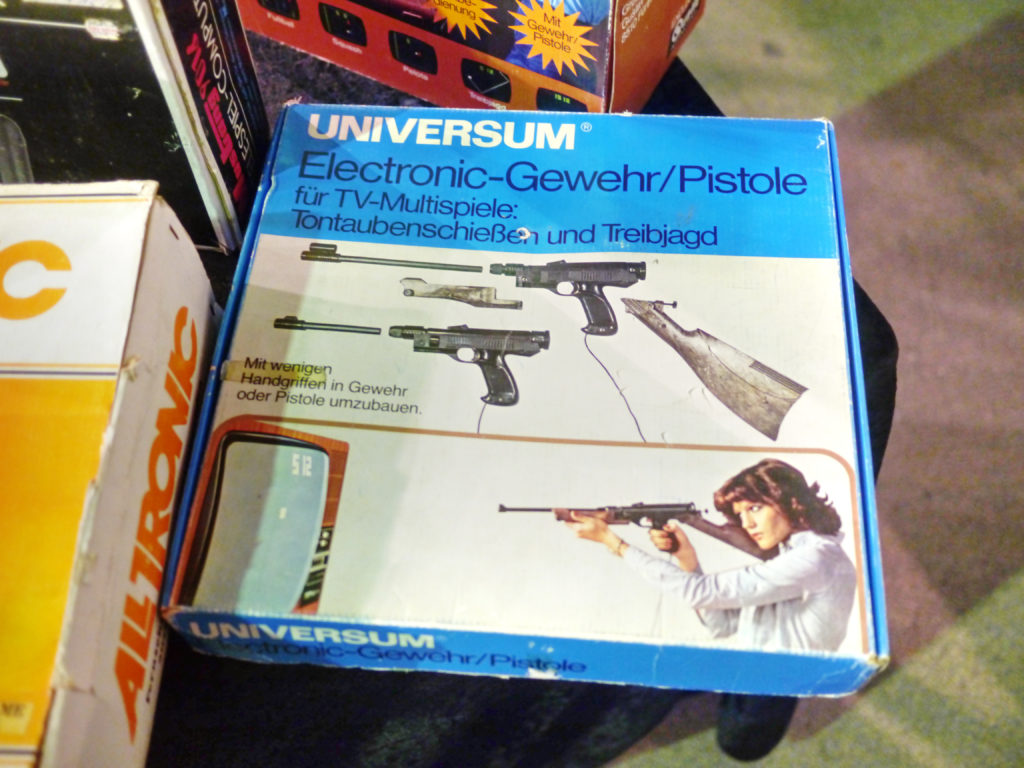 So if I'm not into buying, what else can I do at a retro games flea market? Look for unusual hardware of course. I'm especially interested in the early 70's Pong-type consoles. These consoles had a built-in number of games that usually resolved around moving paddles on screen. Many of these systems are based on a chip manufactured by General Instrument. The graphics may look primitive, but why not go more realistic on the controls? The "Universum Electronic Rifle/Pistol" is a light gun that works both as a pistol and rifle. It's ironic that gun controllers and games developed in different directions afterwards: Games became more realistic, while light guns no longer tried to mimic real ones.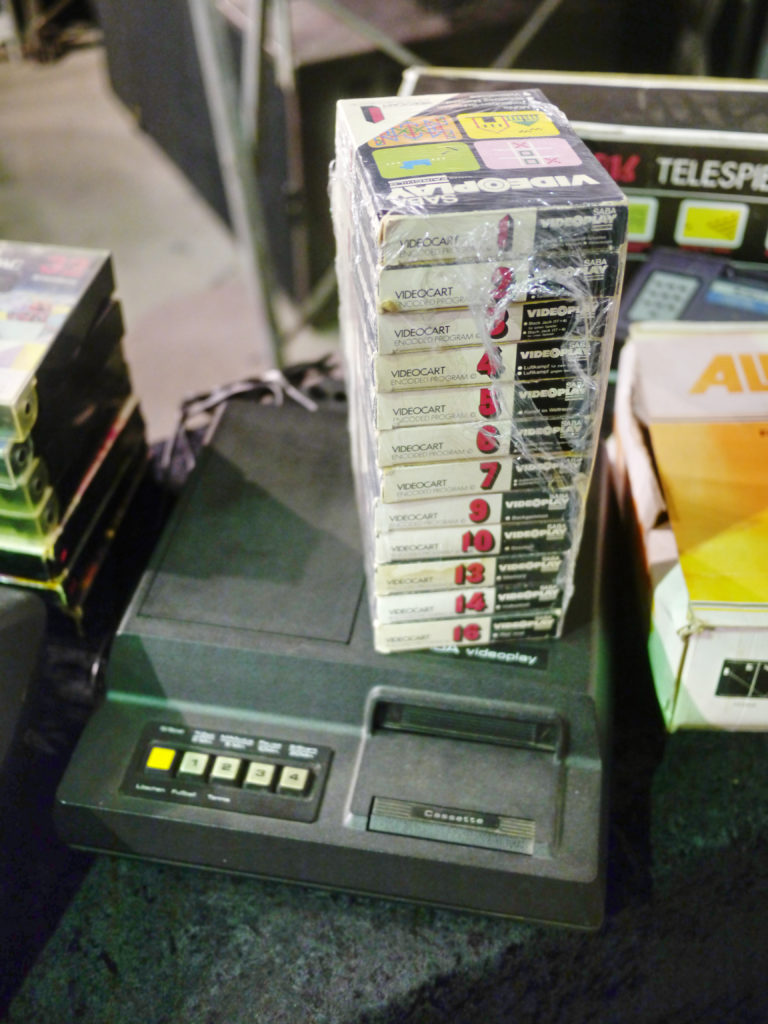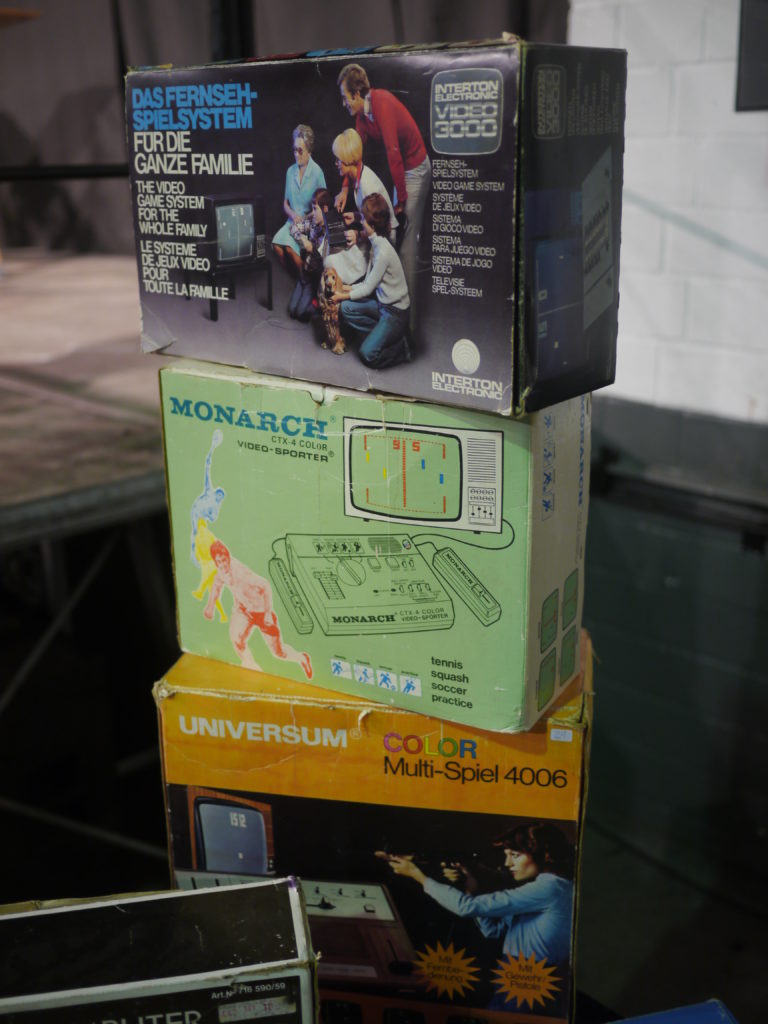 Nintendo stuff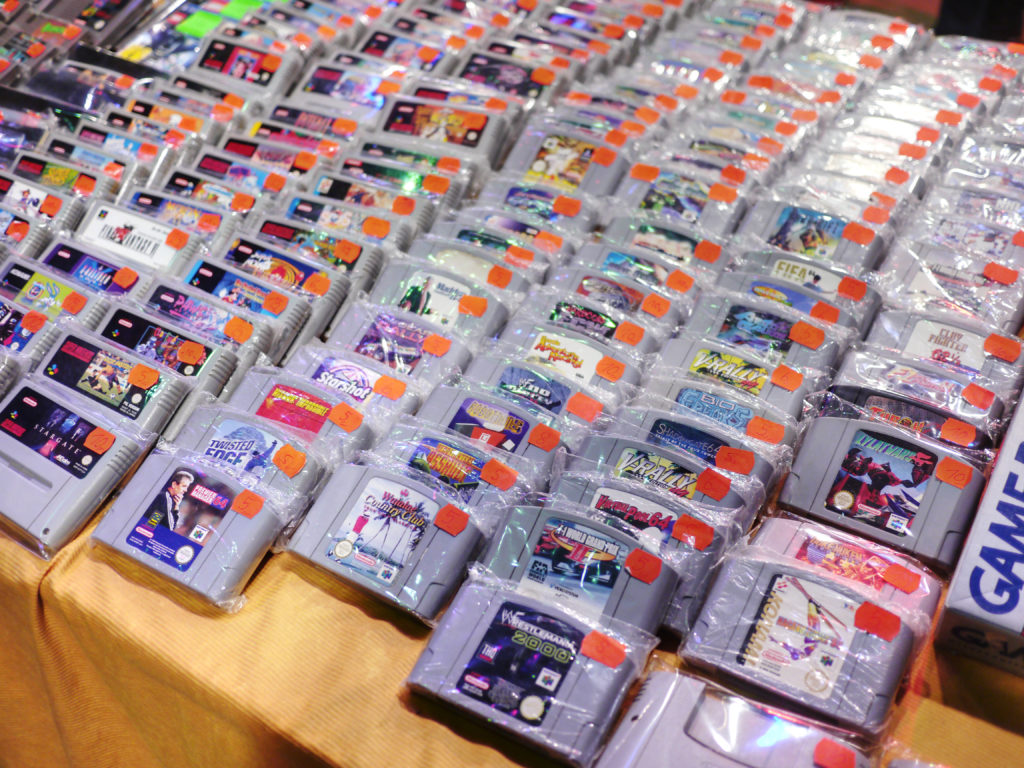 Of course there were plenty of Nintendo consoles and games. The NES was my first home console, the original GameBoy my first portable one. I don't have nostalgia for the Super Nintendo and especially not the Nintendo 64. One vendor offered GameBoy Color games sealed. I no longer own an NES or GameBoy, but I still have my Sega Mega Drive 1.
There also must be a fanbase for the Colecovision and Intellivision. The latter one is the first console I played. This controller with a number pad belongs to the Colecovision though. Colecovisions "killer app" was a Nintendo game: Donkey Kong. At this point, Nintendo still sold licenses for their games to companies like Atari or Coleco.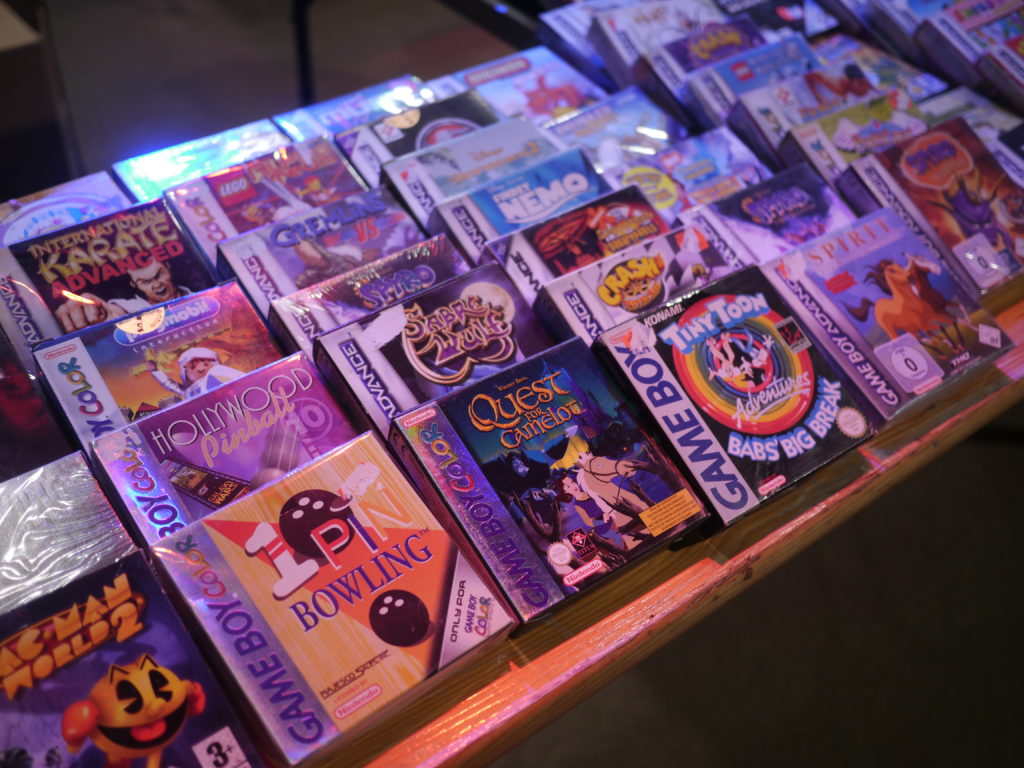 Location + more info