Extraschicht 2022: Rhine-Ruhr Culture Festival
Extraschicht is Germany's biggest festival: For one night only, you can experience former industrial sites and museums in the Rhine-Ruhr region with plenty of events.
It's essentially a museum night on steroids with the distance from one end to the others so vast, that you'd have to take a regional express train. Otherwise, there's a network of shuttle busses connecting the various event sites. Admission ticket grants access to all participating sites, shuttle busses and local trains within the VRR network.
The ticket was valid from June 25 (whole day) to June 26, 7 am. In previous years, I'd use the ticket for a city trip. This year however, I joined the CSD parade in Düsseldorf. My Extraschicht would start after that.
Extraschicht planning
43 places in 23 cities participated this year. This includes museums and old industrial sites. All of them can be visited outside the Extraschicht, but offer special events: performing artists, live music, guided tours, illumination or even fireworks. Extraschicht starts at 5pm.
Because of the distance, it doesn't make sense to go to one event in Kamp-Lintfort, then Hamm, Essen and finally Dorsten. This is especially true if you want to catch one of the performances starting at a specific time. We decided to stay in Dortmund, with a detour to Unna.
Dortmunder U
The Dortmunder U is a former brewery building, completed in 1927. It's used as an art center since 2010 and is easily visible from the central station. The U has no permanent exhibition. The floors are used by a variety of contemporary artists. There may even be different admission rules.
In front of the U was a Jazz group, playing for most of the evening. Another group was inside. The two main exhibitions were "Flowers" about the beauty of flowers and "House of Mirrors". The underlying theme of both was artificial intelligence.
Surprisingly, I liked the House of Mirrors more, even though it too didn't meet my expectations.
The most irritating bit wasn't an art piece, but the exit of Dortmunder U. They separated the entrance and exit, leaving not only me confused how to get back to the plaza of the U.
Lindenbrauerei Unna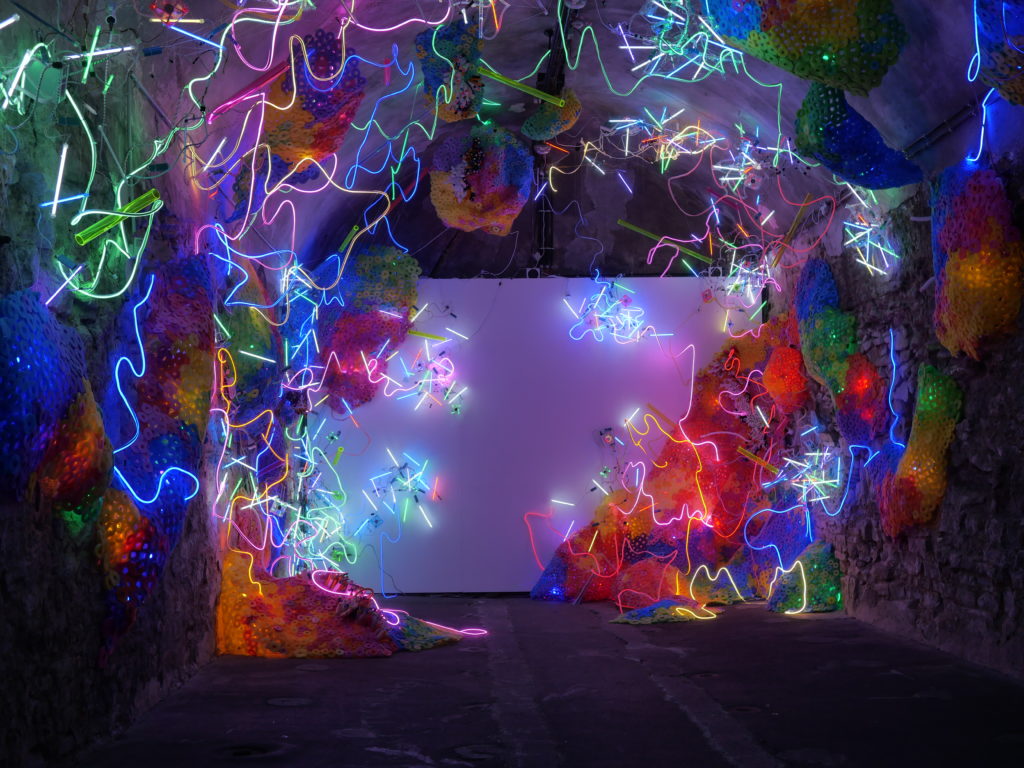 Another brewery, this time in Unna. I've only been to this city during Extraschicht. The main attraction is the Lindenbrauerei, which is the centre of international light art. You walk down the steps and then explore various art pieces made out of neon lights and mirrors.
I've been multiple times to this place, but it was the first time for my friend. While the special event for the Extraschicht wasn't spectacular (a cover band playing both Queen and Supertramp songs outside), the museum didn't disappoint. There is a special appeal to see these works of art in such an environment.
We explored the museum at our own leisure and stayed here for a while. I was mostly interested in the temporary art pieces of course.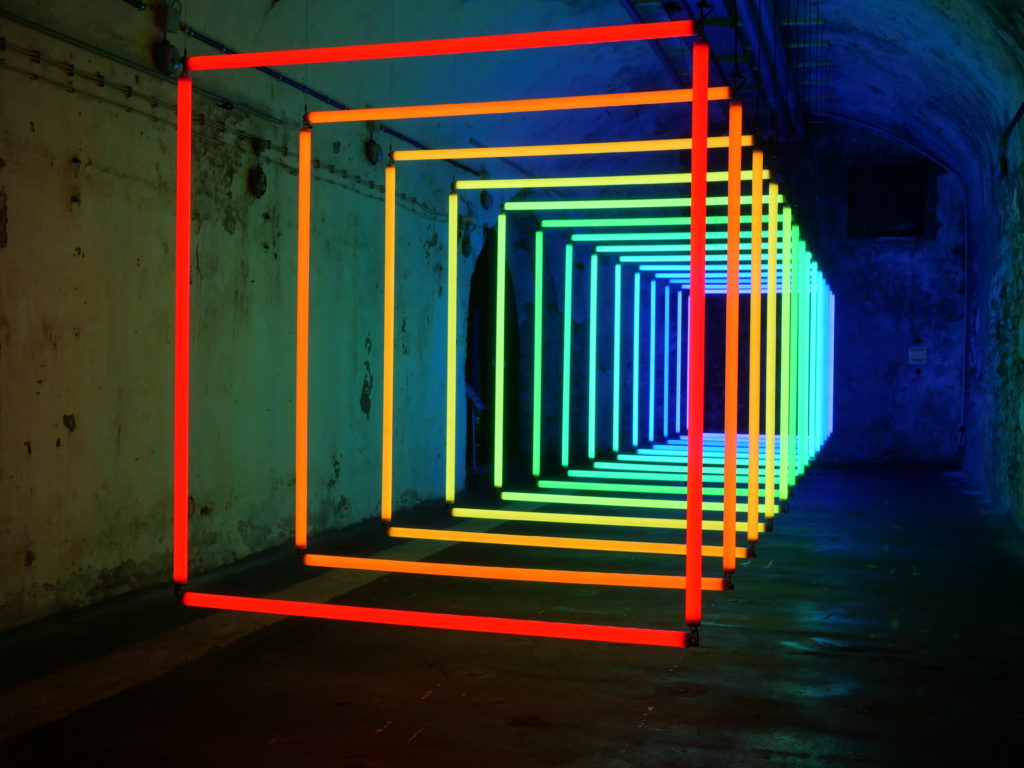 LWL-Industriemuseum Zeche Zollern, Dortmund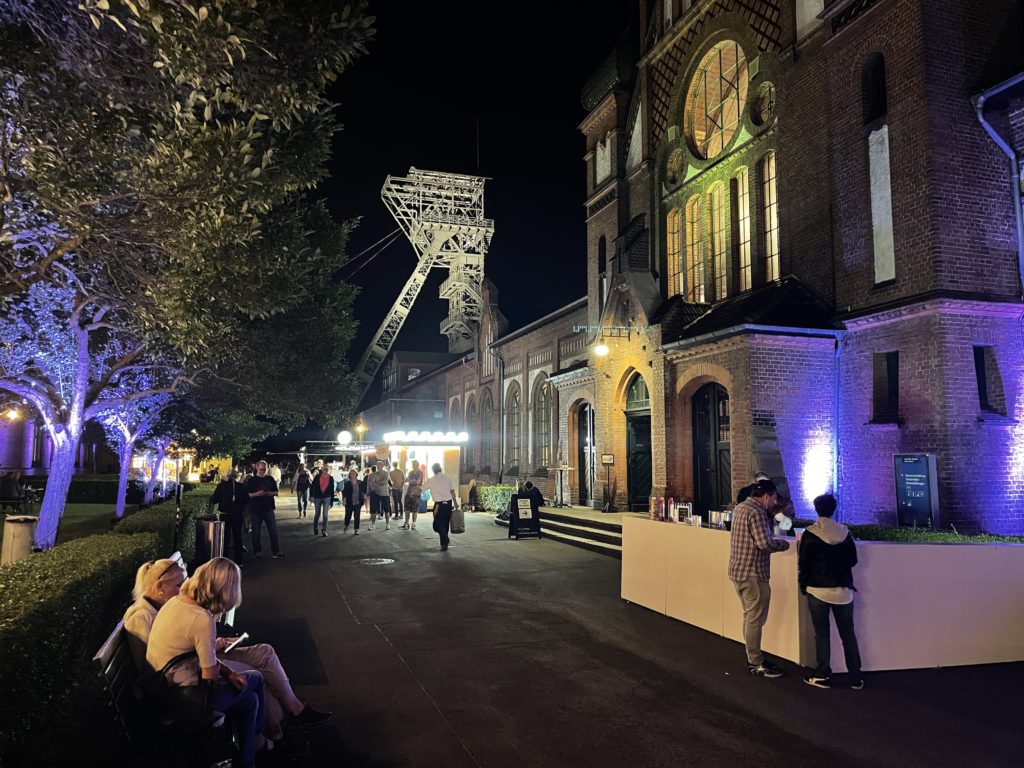 We went back to Dortmund for our last destination. I've never been to this museum, which is a former industrial site. Highlights for this place was a virtual tour of the Ruhr area (virtual reality), a Herbert Grönemeyer tribute band, illumination and craft beer.
We arrived too late for the cover band and the illumination wasn't that interesting. So we went through the halls, looked at big machines and other industrial museum pieces. The restaurants started to close, but the food stalls outside were still open. The Extraschicht 2022 ended with a crêpe.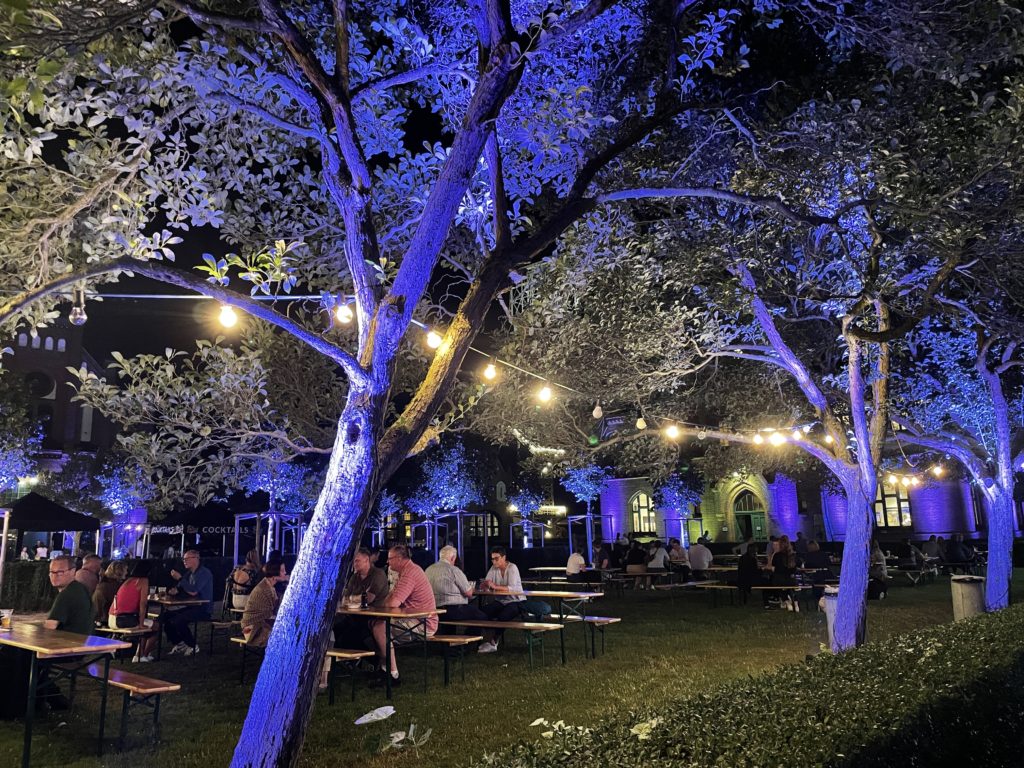 Extraschicht verdict
There were actually more places in Dortmund, included a brewery museum and the German football museum. We skipped those. In hindsight, another region would've been more interesting. My personal highlight was of course Unna.
Extraschicht is always held on the last Saturday of June. Buy your ticket in advance and pay a few euro less.