Oktoberfest 2012 in Shinjuku, Tokyo

Honestly, I've stopped counting how many Oktoberfests were held around Tokyo alone, let alone Japan. An Oktoberfest held in a month other than October is nothing special though. Even the original in Munich starts in September. The Oktoberfest Shinjuku was held near Seibu Shinjuku Station. Personally I'd just skip the Oktoberfest and walk a bit further to Shin-Okubo to eat some Korean food instead, but I'm biased 😉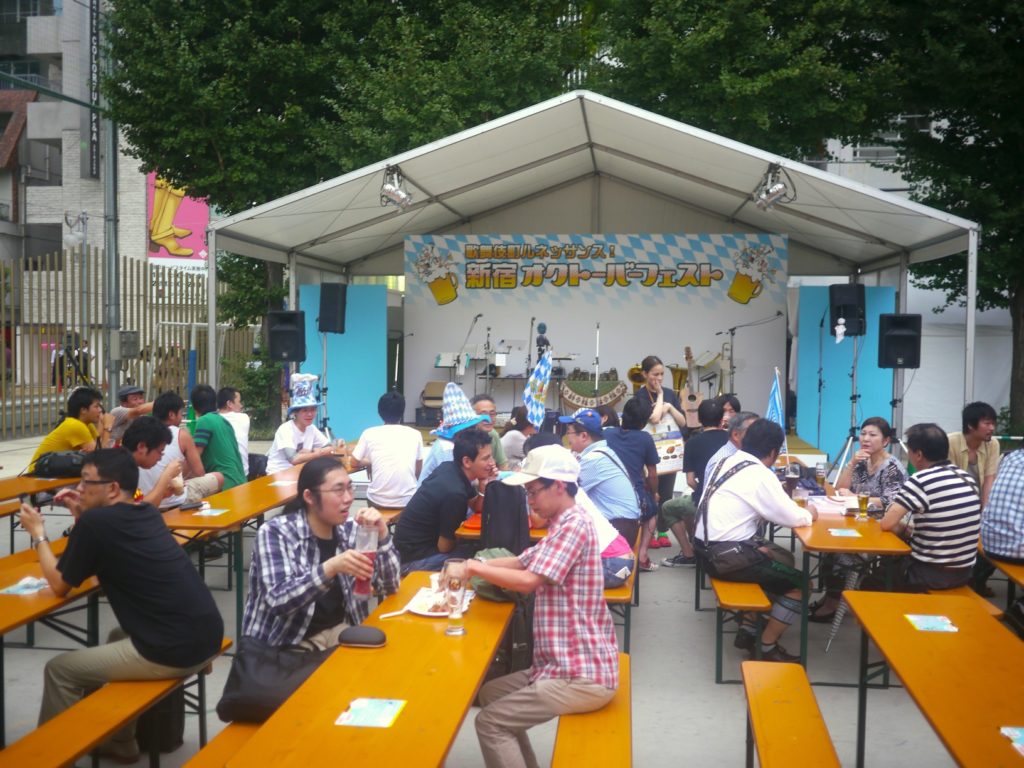 On the plus side, Oktoberfest seemed quite authentic to me. Plenty of German food and more than one beer variety to choose from. For Bavarians complaining about the rising beer prices every year, Shinjuku Oktoberfest must be a shock: 1 mass (liter) of Franziskaner Weissbier for 3000 Yen (about 30 Euro). For comparison: In June it was announced that the beer price at the Munich Oktoberfest would be between 9,10 and 9,50 Euro.
How authentic is the rest?Dishes were starting at 900 Yen, with snacks available at 600 Yen. Of course they also had Pretzel. I'd have preferred if they added salt instead of a ribbon, though.
They also claimed that everything was imported from Germany, which is doubtful.
On the small stage, Bavarian music was played at certain times. In hindsight, I wish I would've waited for the performance, because the "Bavarian" band was the Edelweiss Kapelle. This is a Japanese band playing traditional music from Germany, Austria and Switzerland. They already played in Europe before and look and sound authentic to me, so why not? They have a few videos on their Japanese site.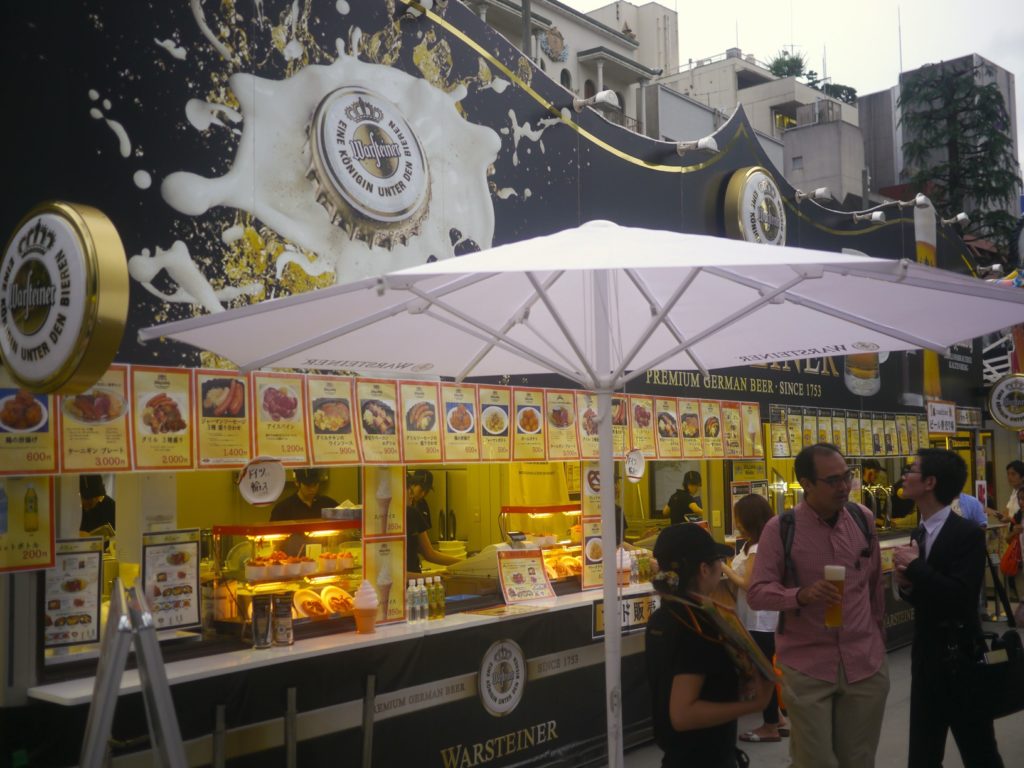 Confused
Shinjuku Oktoberfest is not the only Bavarian-themed beer festival held in Japan this year. There is also the Oktoberfest 2012 which is unrelated to the Shinjuku one. Oktoberfest 2012 started in Odaiba and is currently at Shiba Park near Tokyo Tower until August 26. The German embassy seems to be involved and they offer some merchandising as well. Particularly interesting is the band which is one that actually plays at the Munich Oktoberfest every year: Die Kirchdorfer. The bands for the Oktoberfests in Toyosu, Kobe, Nagasaki and Odaiba have not been announced yet.
If you are interested and know a bit Japanese, this site tries to compile them all. There are even a lot of Oktoberfests in October! This is my blog post about the German Fest 2007.