Cherry Blossom Festival in Hamburg
If you can't make it to the cherry blossoms in Japan, why not go to a Japan festival in your country? Almost every city with a sizeable Japanese population has a cherry blossom or Japan festival and Hamburg is no exception. Although there's no Japan Town in Hamburg like in San Francisco, there are a number of Japanese shops and restaurants and – very important – cherry trees in Germany's second-largest city. The cherry blossom festival dates back to the 60's when the Japanese Consulate gave the city a few hundred cherry trees. Best places to enjoy the trees are around the Alster lake and in the Planten un Blomen park.
Oddly enough, the festival doesn't really correspond to the peak of the cherry blossoms. Even though the trees had long turned green (peak was sometime in early April), some media still claimed that the festival would be held in time with the cherry blossoms on May 17. The photo above is from April 2009.
So no cherry blossoms on May 17, but a peek into Japanese culture and a fireworks festival!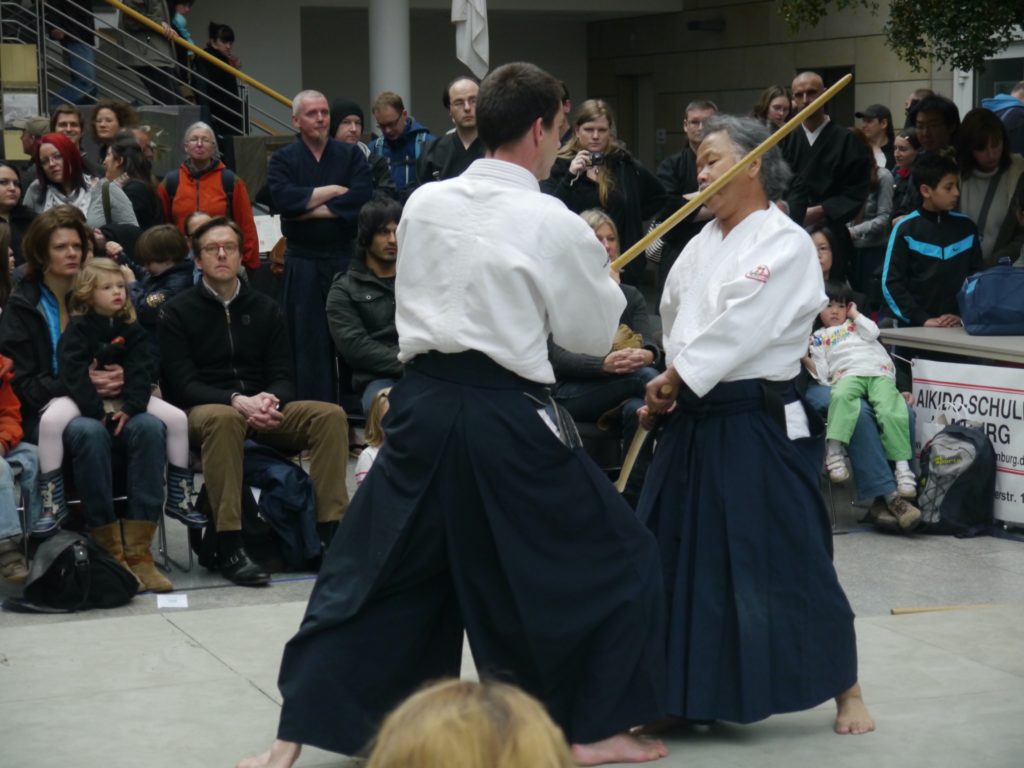 The Japanese Culture Day was held in two locations: The Africa-Asia Institute of Hamburg University and the Japanese Garden at Planten un Blomen park. The latter one was used for drum performances and the floating lanterns, the former for the rest.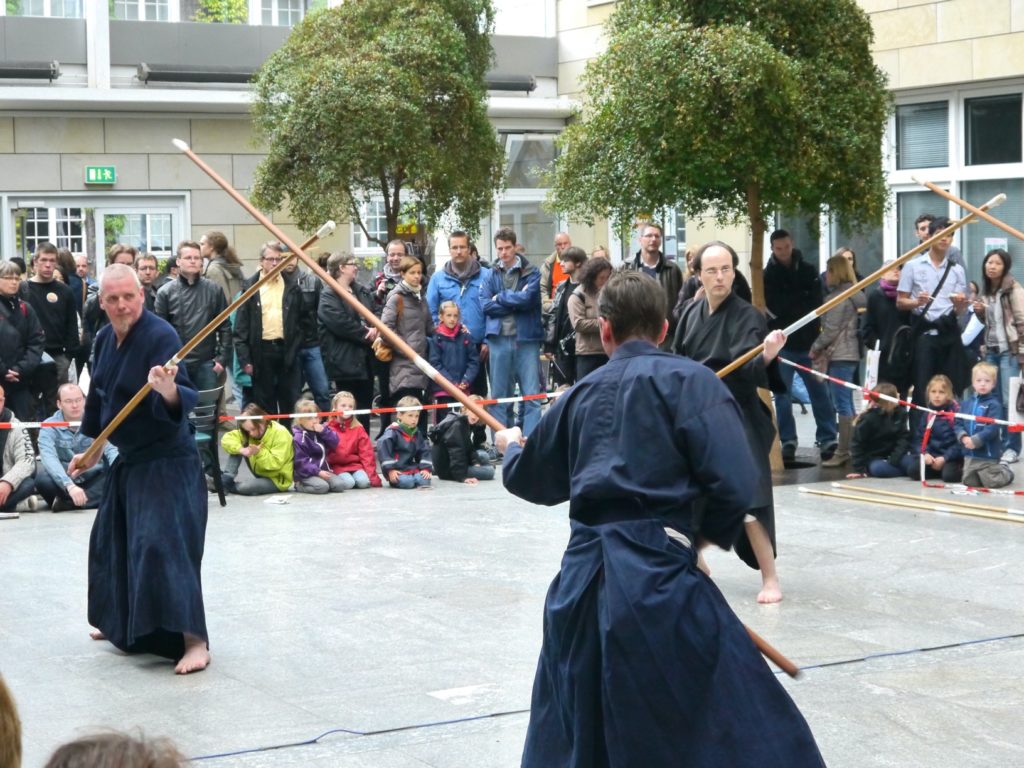 Various martial arts clubs demonstrated their sport. Obviously they don't practice for show performances so there were no real fights and a lack of actions in almost all demonstrations. More variation and a better pace would've made more people excited about Japanese martial arts. I guess I'm spoiled after the Taekwondo show in Seoul…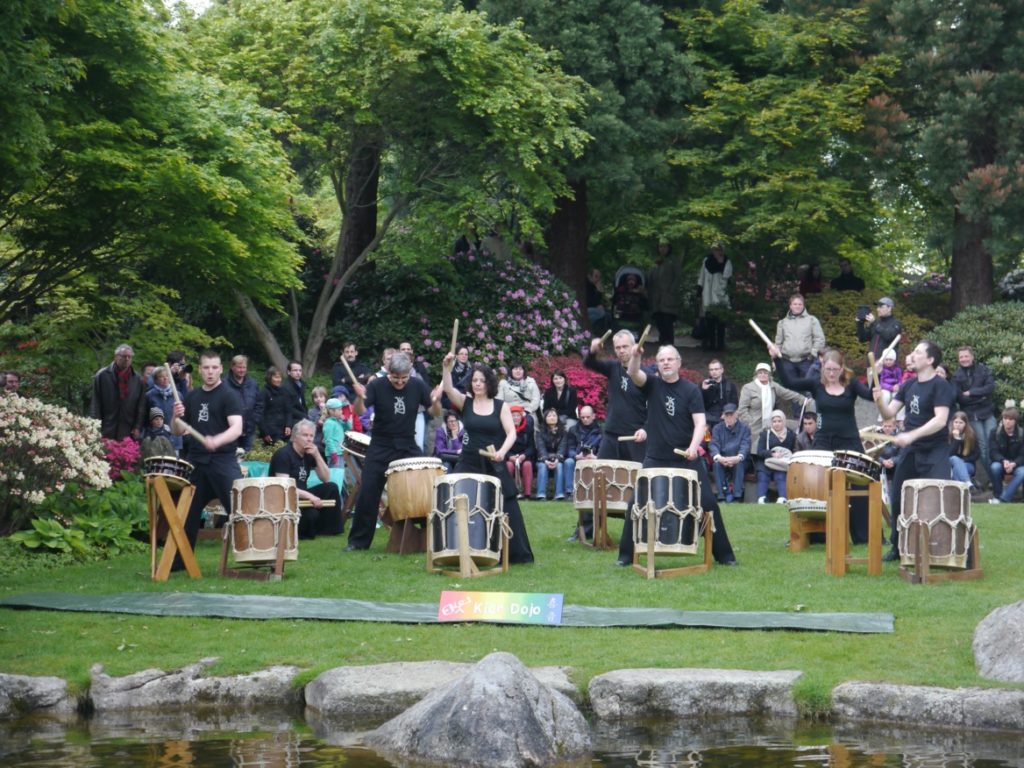 Besides performances, hands-on experiences with Japanese games (Go), calligraphy and origami were offered. Pop culture never played a huge role at the festival: No cosplay, no pop music and no anime. Just one booth selling manga.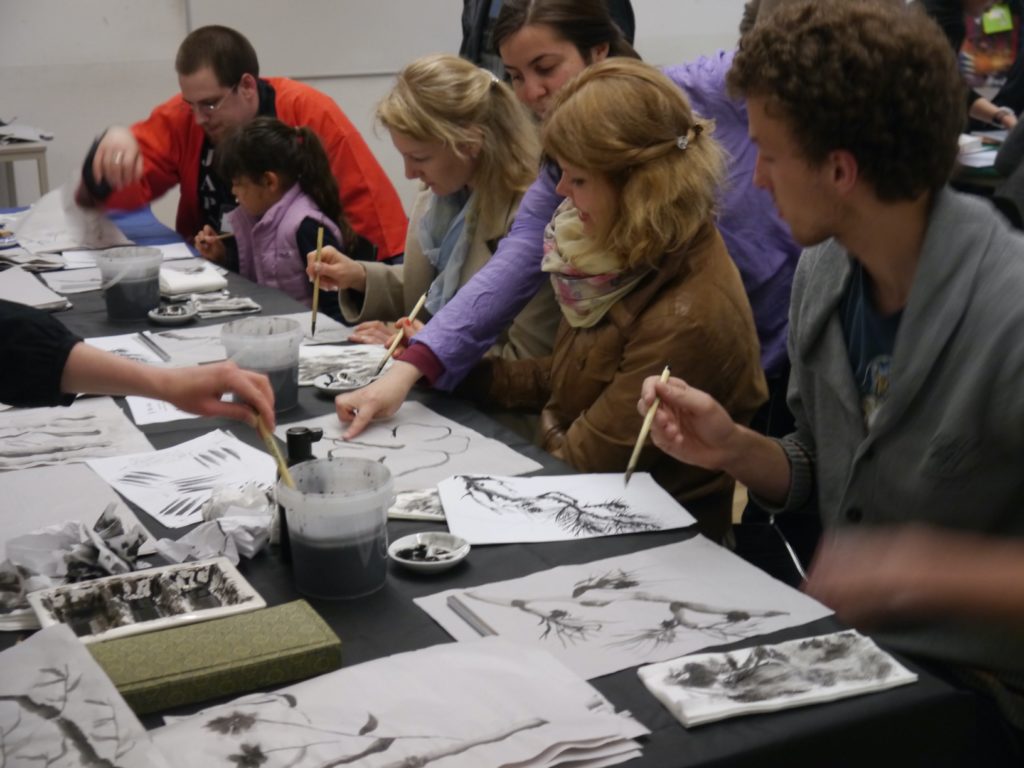 The younger Japan Day in Düsseldorf put more of an emphasis on pop culture and more Japanese participated. Not surprising since Düsseldorf is the German city with the largest Japanese population.