Kiel Week is a big deal for the city, a very big deal. It's the largest sailing event in the world and one of the biggest festivals in Germany.
It's also very important for my publisher, because besides releasing multiple computer magazines each month, falkemedia also publishes the free city magazine KIELerleben. There's nothing that comes even close to the Kiel Week, so they send multiple journalists to cover it. Not me though, I was just here to meet a friend.
The festival dates back to 1882 and was only cancelled during the two World Wars. At its heart Kiel Week is a sailing festival, but there's plenty more to see: bands playing for free, water sports, ship parade and races.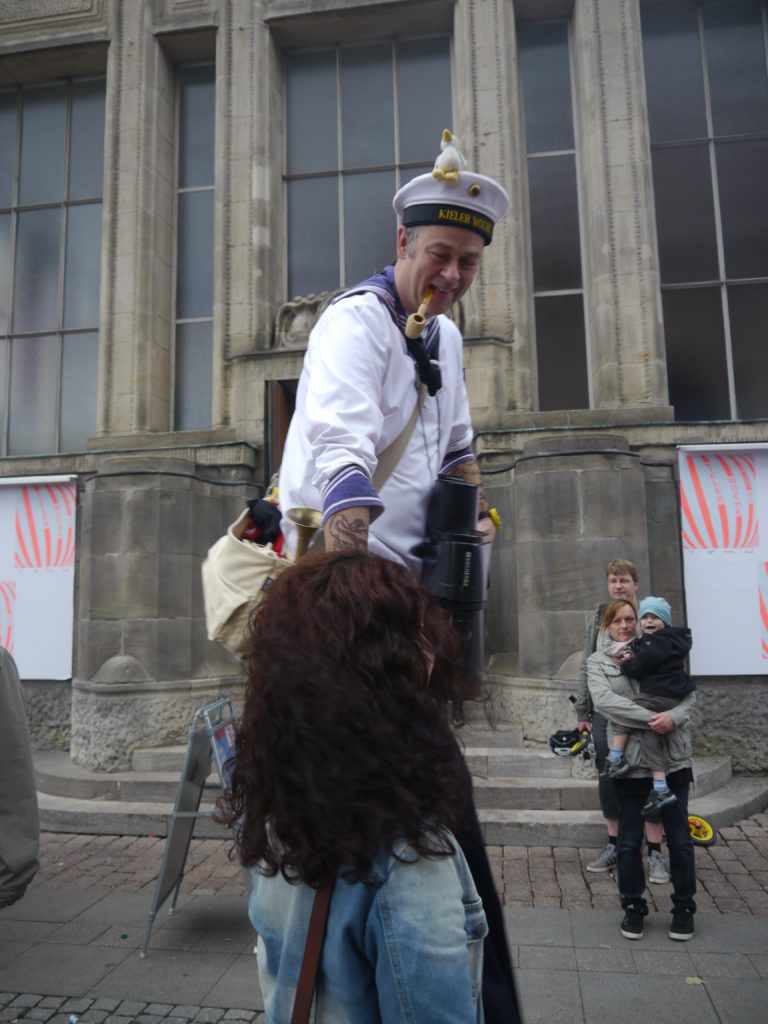 The most popular days are of course the ones with parades and races. We met on one of the other days, so it was a bit quieter. But the festival was still thinking big: We met Kiel's tallest man and there was a big slide.
There was also a canoe polo game going on. This looks like a very intense sports and one I'll probably never try out. I'm not sure whether this was just a friendly match or a championship.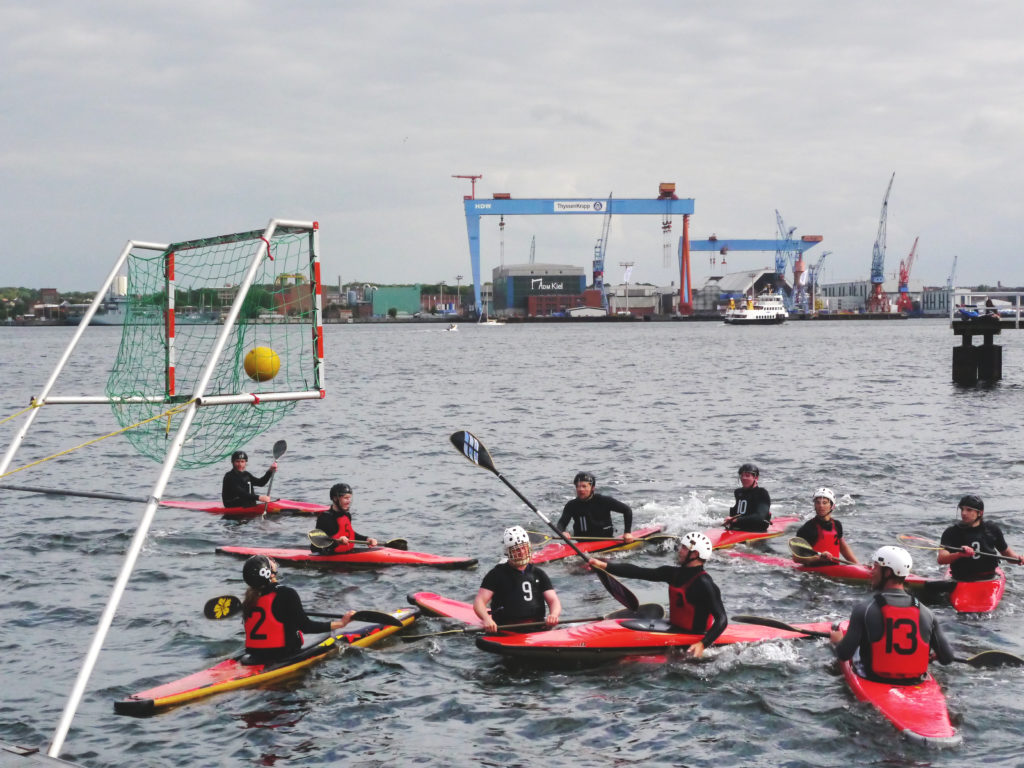 After checking out the festival, we checked out a percussion group and went to a café.
Honestly though, it's best to be selective when to visit Kiel Week. Without the parades and races (and the fireworks), it's really just a regular German festival. If you live in Kiel though, you'll probably visit it on multiple days.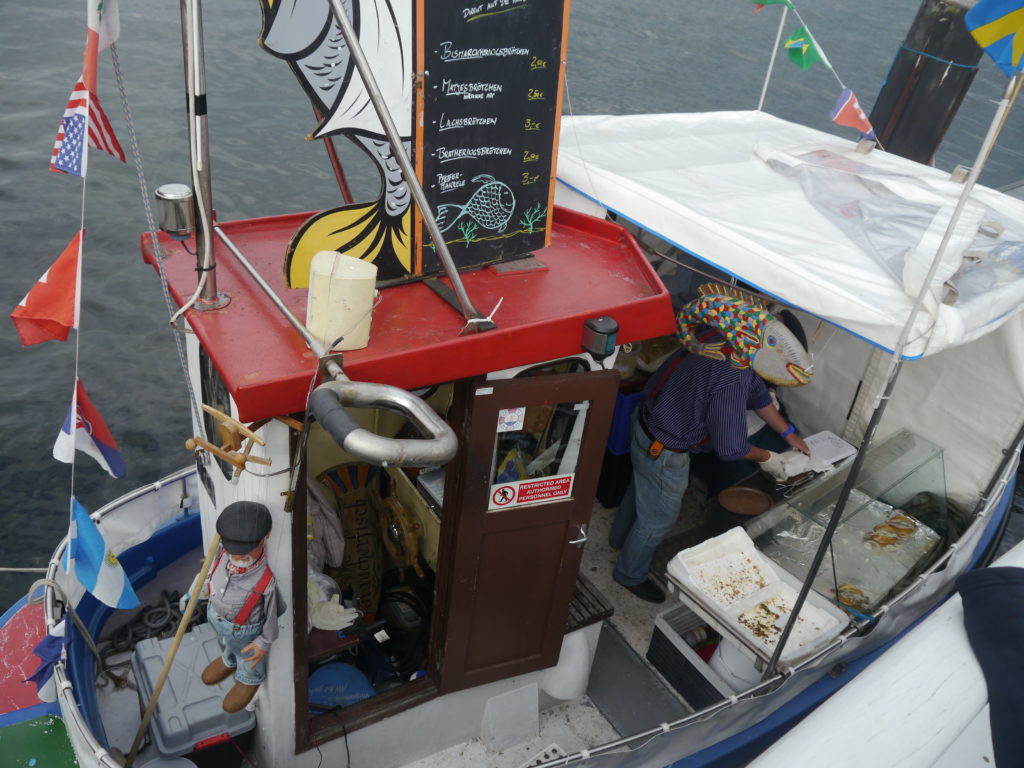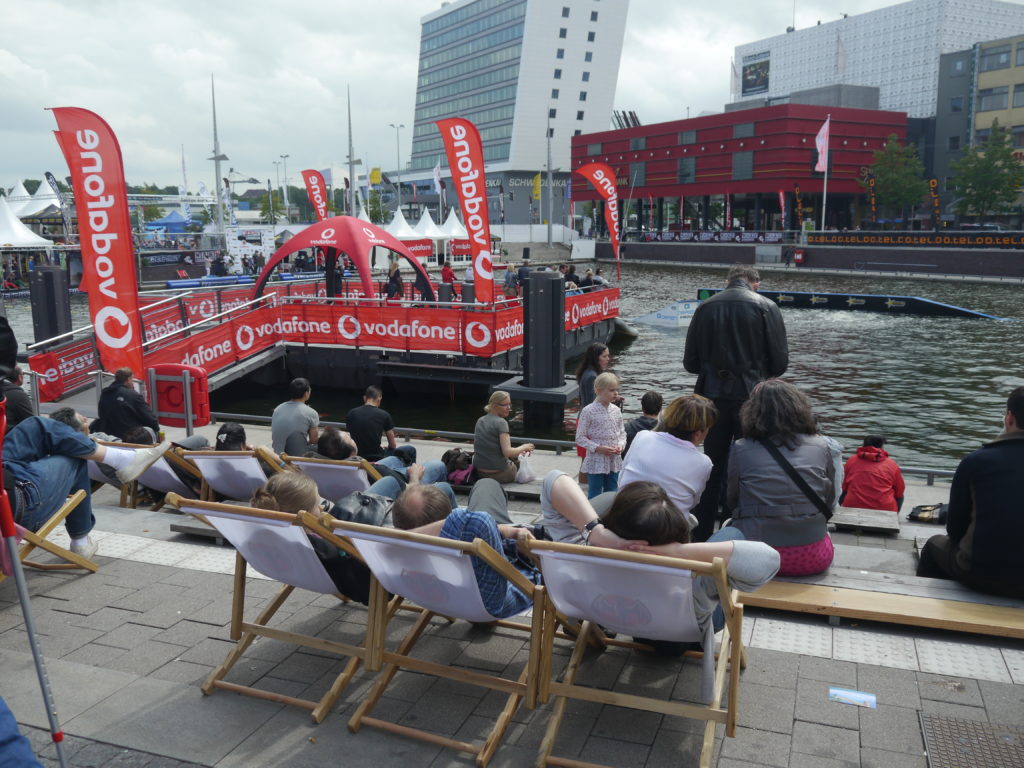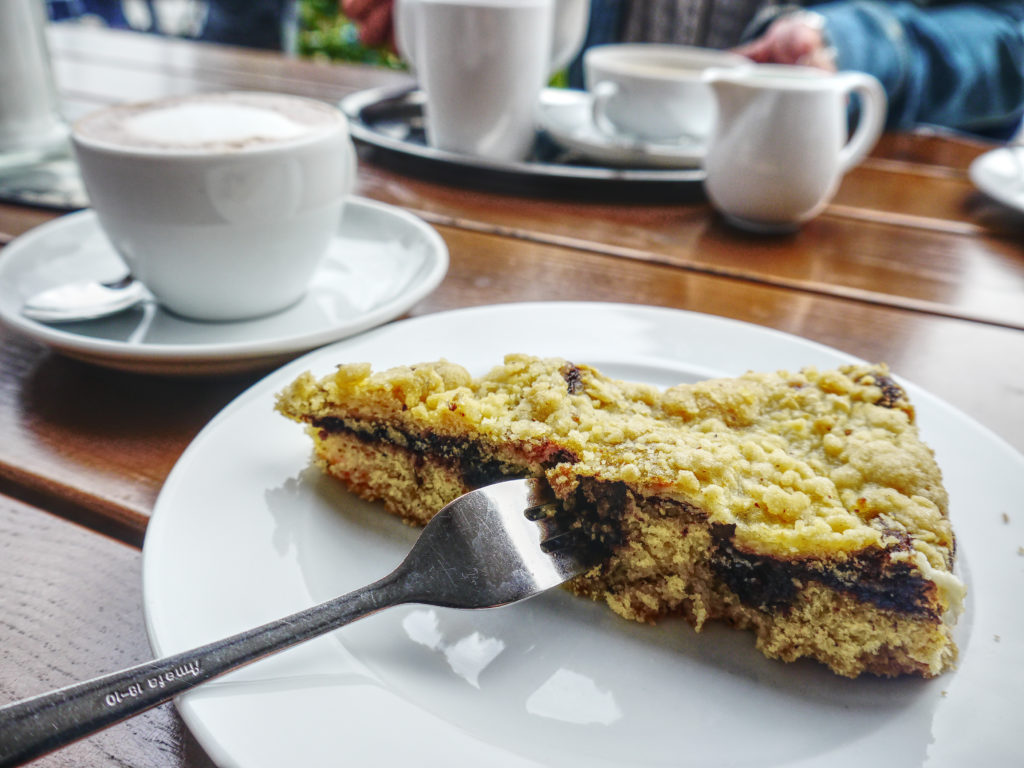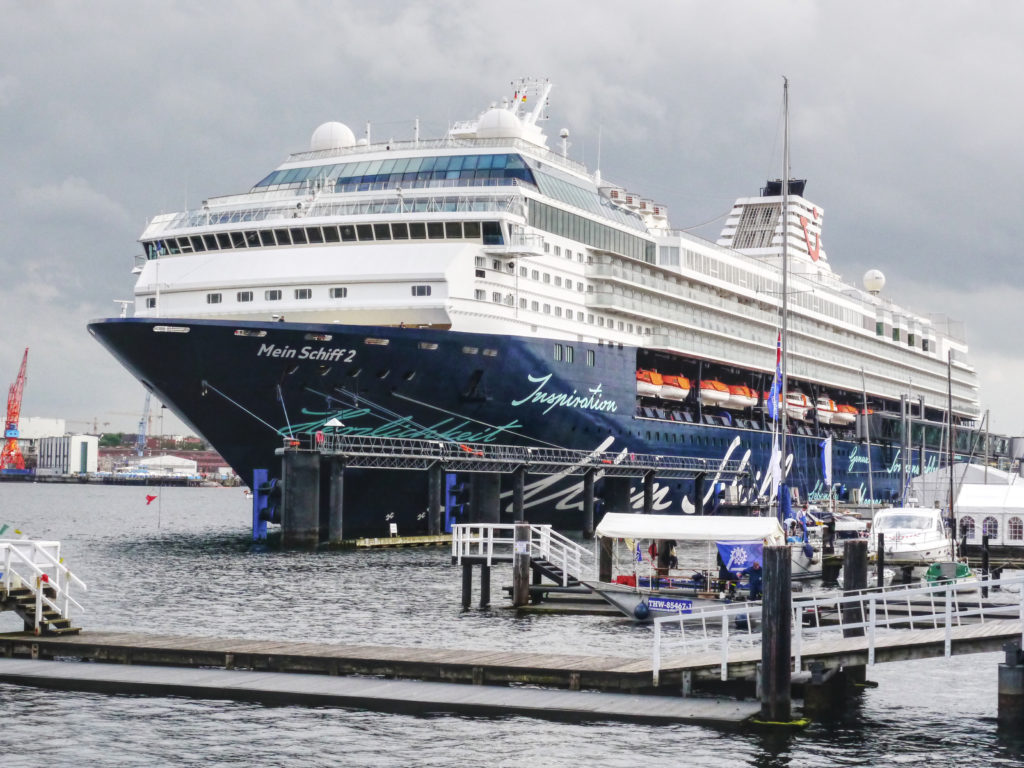 Location + more info