B-Fest B-Movie Festival, part 2: Bad Sasquatch!
After last year's premiere, the B-Fest was back in Cologne for some more bad but entertaining movies. It's also served as a farewell to the festival site NeuLand.
Like last year, the actual screening area was quite small and it was recommended to bring your own mats and chairs to the festival. But there was an alternative movie screen next to the snack kiosk with benches and tables. As a result, the main area was nowhere as crowded as last year.
Spinning the B wheel
The main stars were of course the movies and plenty of films returned for a second chance this year:
Roar
Tammy and the T-Rex
Basket Case
Six-String Samurai (new!)
Bad Black
Suburban Sasquatch (new!)
Voyage of the Rock Aliens
Schlock
Samurai Cop (new!)
All movies were shown in undubbed and with subtitles, if possible. They showed three films last year, and the remaining films were part of this year's line-up.
Doors opened before 7pm, but it wasn't until 8.40pm, when the wheel was set up and the first film was chosen: Suburban Sasquatch.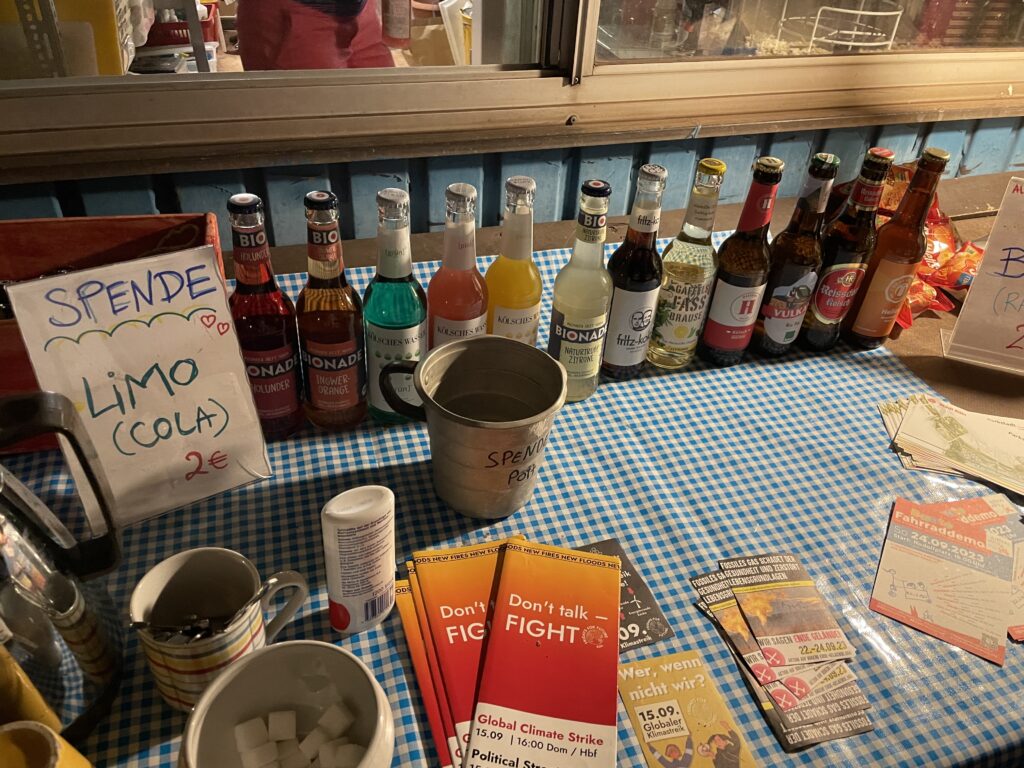 Suburban Sasquatch
It's a film about a sasquatch creature haunting a suburban town and killing people. Every fan of cheap horror movies knows the rest: bad acting, plenty of blood and some person in an animal suit. Throw in an untalented heroine with a bow and the most unqualified journalist ("I'll win a pullitzer!"), and you got an entertaining recipe for disaster. The best part was probably the growl of the sasquatch, which became a festival favourite.
At 97 minutes, Suburban Sasquatch was one of the longer films. Sometimes it felt a bit too long and repetitive and all the humans were annoying, but the frequent appearances of the monster compensated for that.
Bad Black
After a break, the second film was chosen: Bad Black, a Wakaliwood production. This film was produced with just 65 US$ featuring the director's friends and neighbours from the Wakaliga slum in Uganda. There is a mild-mannered doctor who is taught by a kid to be a commando to get back his possessions, plus six or so other plots. Everything is commented by a video-jockey.
For me, it was the third Wakaliwood production. YouTube showed one at a streaming festival during the Corona pandemic and the film Football Kommando was featured at art festival documenta 15.
B-Fest 2024?
NeuLand is moving to a different spot in the same area. It's too soon to tell if B-Fest will return next year to that area, move to a different place or be cancelled. Big event sites didn't promote this free event, so even this second iteration felt like a secret, only shared among the aficionados of hilariously bad movies.