The Hamburger Dom is a funfair held three times each year on Heiligengeistfeld next to the subway station Feldstraße. It is one of the biggest fair in Germany and lasts about one month each time. The history of the Dom can be traced back to the 14th century when a market was held near Hamburg's Cathedral (Dom). The cathedral was demolished in the early 19th century, but the market kept its name. People who are new to Hamburg might be confused why the Hamburger Dom is not a cathedral!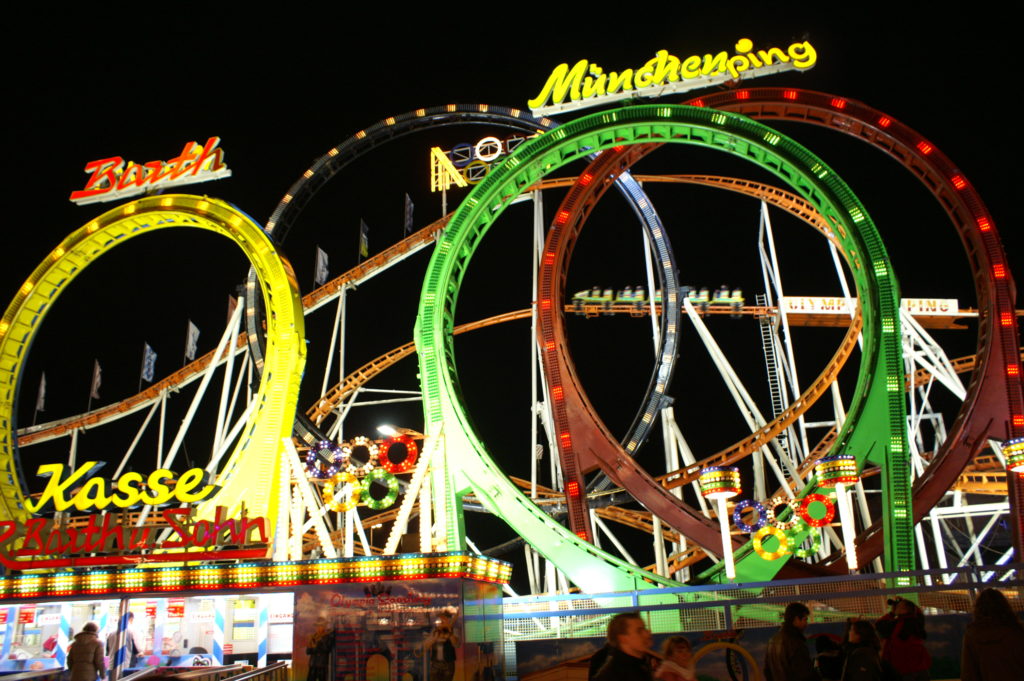 I don't like those fast rides, so most of the Dom isn't for me.
In this shooting gallery, you can't win prizes. The only motivation besides hitting the targets is to find out, what is happening if you hit a target.
At the snack shops french fries and sausages are being sold. Some of these shops are big and allow you to sit inside and order from a waiter. There's also a Bavarian style Bierzelt (beer tent).
Ghost trains are a mainstay at funfairs but usually more impressive from the outside than from the inside. I remember a "Jurassic Park" themed one which wasn't a ride (you had to walk) and was so bad that the four of us had to laugh every time a dinosaur screamed at us.
As a child, I loved this one: Just pretending to drive a bus around!