Last year I wrote the JLPT level 3 in Berlin but this year I wanted to try something different. Since I already visited Stuttgart earlier this year, I decided to took the test in Düsseldorf. Unlike Berlin, I also reserved a hotel room this time – the test is tomorrow.I trained much harder this time and finished my articles earlier to start earlier with the training. Level 3 already has more than enough grammar and I'm not very good at that. While traveling in the ICE, I studied grammar and trained my prepared vocabulary list. For the whole three or four hours I did little more than studying.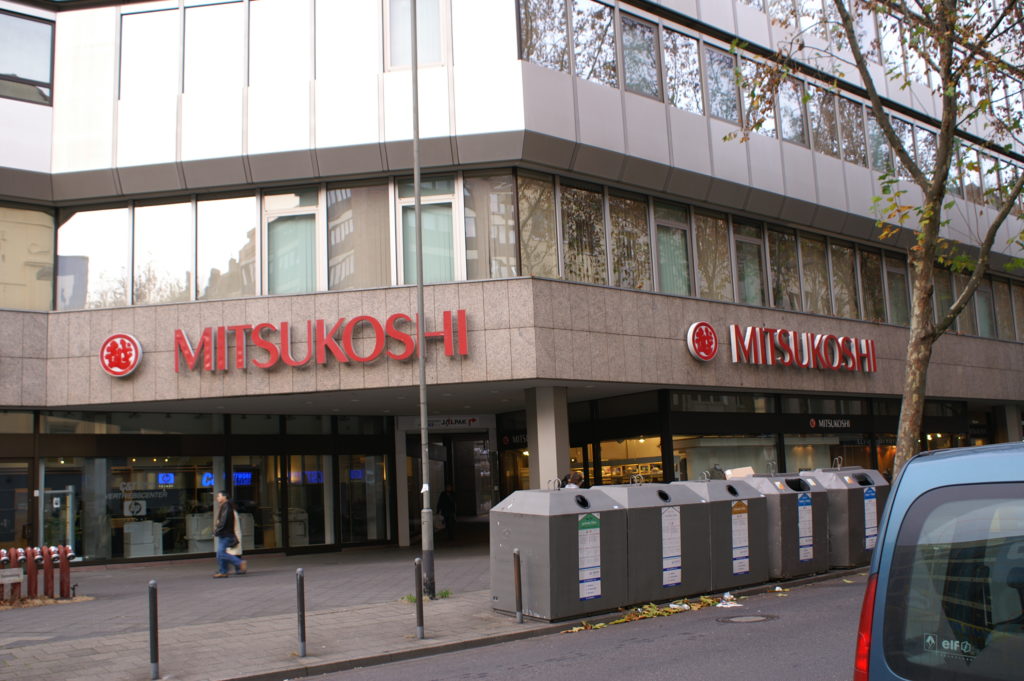 Deciding that a bit of relaxing is in order, I put my baggage in a coin locker and started exploring Dusseldorf. I've been to this city two times before but only to change to another train. I quickly found traces of the local Japanese community like Mitsukoshi, or a DVD rental shop that only serves in Japanese language(!). It was Christmas time so there were lots of Christmas markets too.
I love movies, so it was only natural that I took the subway (which looks like a tram) and visited the film museum.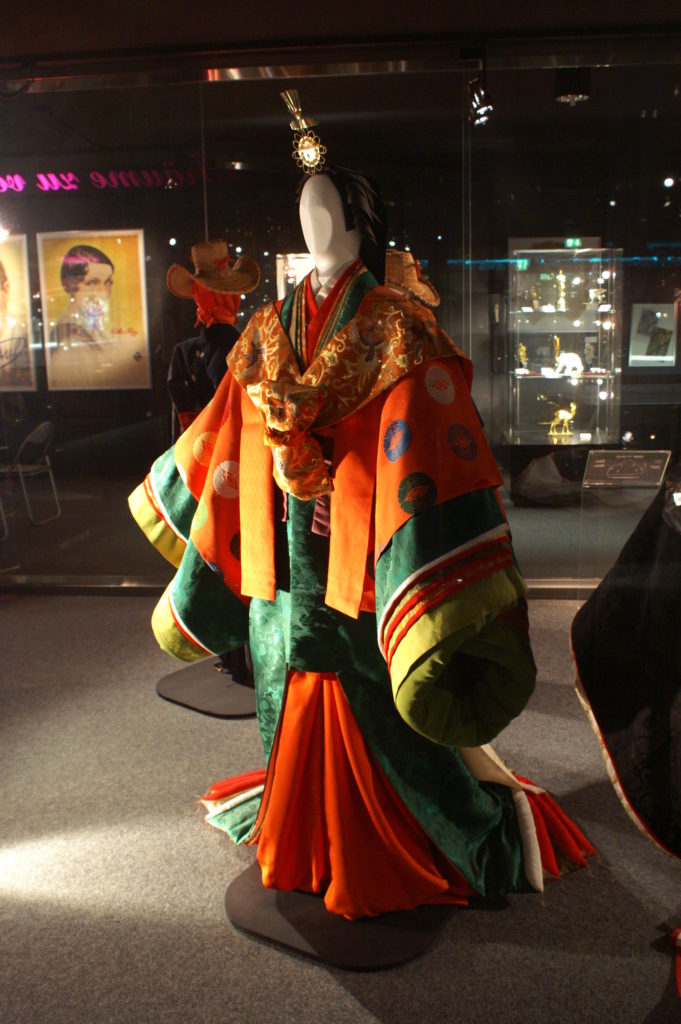 A costume exhibited in the film museum
There were Japanese costumes and film prizes (academy award etc.) on display, old scripts and film machines and of course a blue screen. Stand in front of a blue wall and the blue color will be replaced by another background video. That's not very expensive for the museum and it's always a nice effect that I also used in two of my films.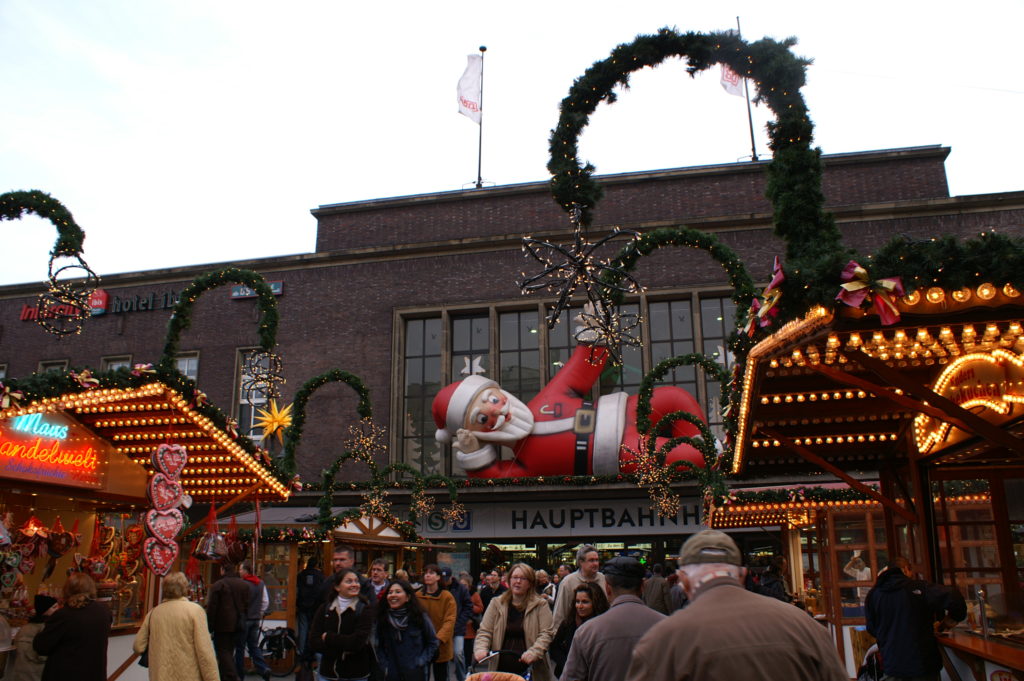 The Christmas market near the central station
During my walk to the train station I photographed various other sightseeing spots and the Christmas market. I got my luggage back and took the train for my hotel which at the end of train line U77. My hotel room was quite nice, roomy and I plugged-in my notebook to practice some more. In what could only be a very cool coincidence, the TV channel Phoenix showed various episodes about Japan. These episodes were made by the ZDF Studio Tokyo which also covers the neighbouring countries. Very funny was the episode about the male cheerleader squad, the Ouendan!