NRW-Forum: Subversive Design
"Subversive Design is critical design. It questions the status quo of the classical system" – that's written on the website, but this exhibition is also fun.
Before coming to the NRW-Forum in Düsseldorf, I visited an exhibition with a similar theme a couple of months ago in Brühl. The Brühl exhibition was a bit disappointing because most of the pieces were drawn or painted, and only few tangible objects were on display.
Stepping through a thick plastic curtain, the rooms very much feel like a warehouse – autonomous robot included. There's a recreation room as well. The art pieces are grouped and artists described in German and English.
Many exhibits are commentaries on issues of our time, such as consumerism, environment, or politics. For example, there is a big beach towel with the print of the German vaccination pass (also available in the museum shop), a microwave oven with a white dove (not a real one, obviously) and a very tall dress formed with Lidl logos.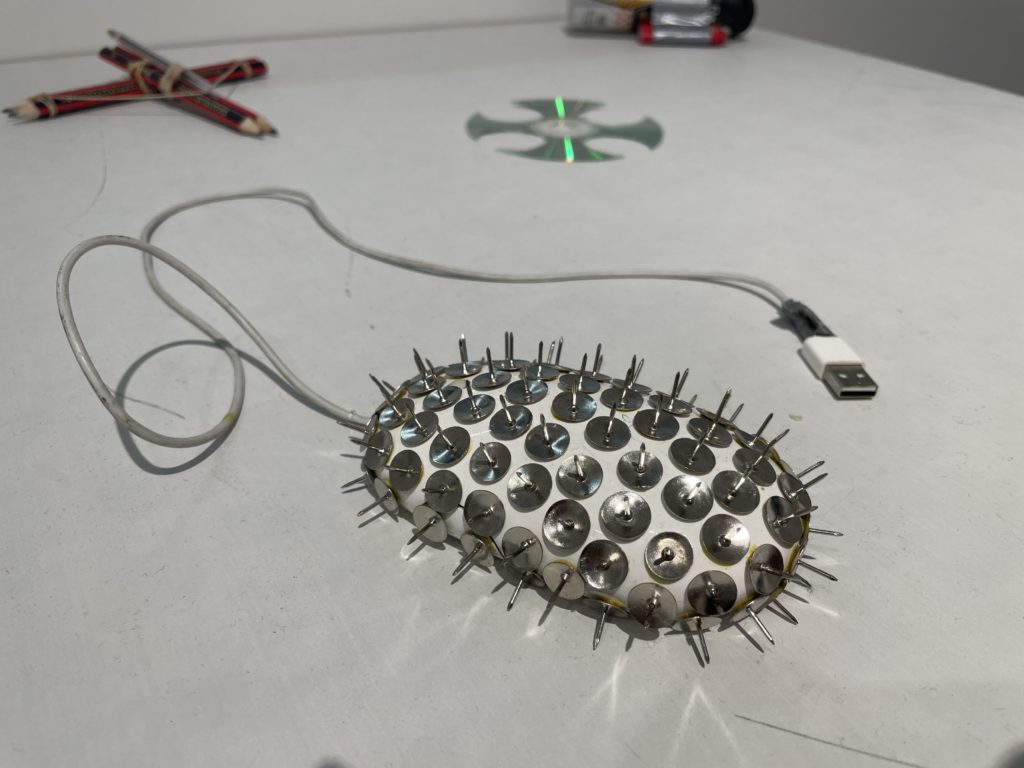 Jojo Gronostay's products didn't catch my eye at first. They just look like typical tour merchandise. The line "Dead White Men's Clothes" indicates that there is more to these products. Back in the 70's, the first wave of second-hand clothing from Europe arrived in Ghana. People assumed that such high-quality clothing was given away because the previous owner died.
Other pieces are losing their original function: An axe with a metal handle but a wooden head, a wine glass half closed, a table with only one central leg and a plate with a stiletto.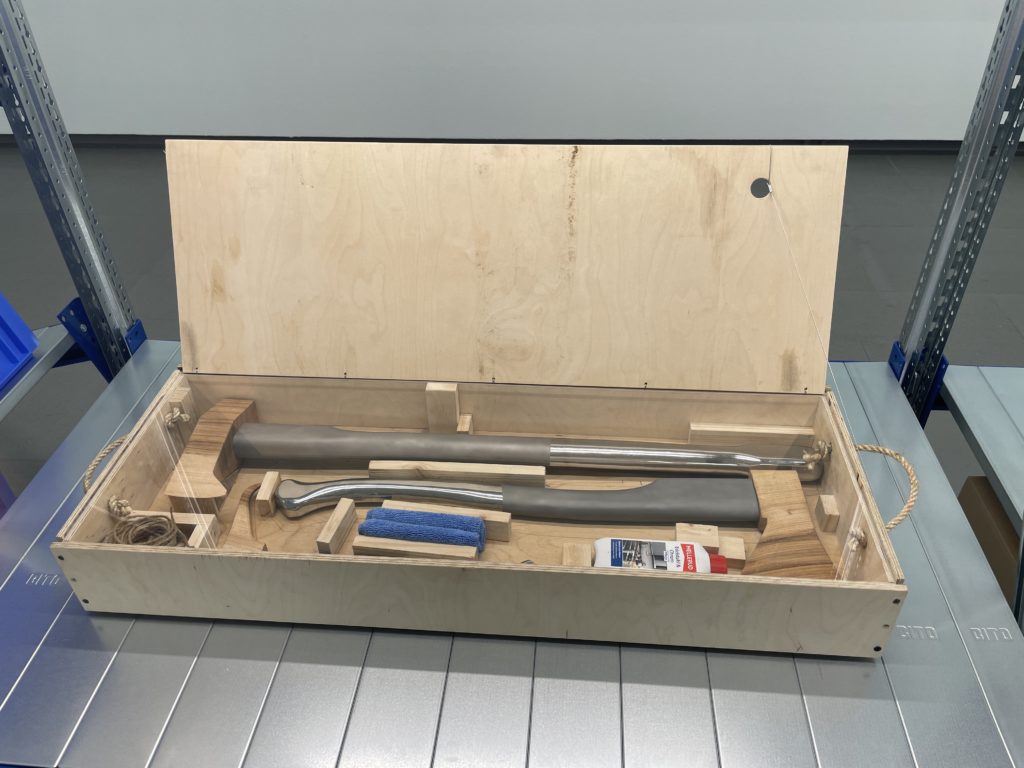 The recreation room features unusual objects created by artist Max Siedentopf: a pretzel chained to a chair's leg like a dog, a spiky computer mouse, a hammer built with an old Nokia phone or a coffee machine with sausages.
Overall, I think this is a brilliant and creative exhibition. The ticket price (7.50 Euro, discounts available) also includes access to a portrait photographs exhibition by Matthias Schaller and the imai Foundation's video lounge.
PONG restaurant
PONG is part of the NRW-Forum and is both a restaurant and an event space. Unless there is an event or the space is rented out to a company, regional meals are served at PONG. Despite the name, there is no connection to the Atari game from 1972.
Subversive Design Exhibition