Dortmunder U: Art & Creativity
After Marché Noir, our group went to the Dortmunder U, Dortmund's most visible building for art and creativity. We liked it so much, we went twice in a day!
The tower was built in 1926 for the Dortmund Union Brewery, the big "U" was added in 1968. In 1994, the brewery moved, and the area remained unused until the city purchased it. The tower became a centre for art and creativity. Since 2010, the building features works by contemporary artists and offers a variety of programs for people to get creative.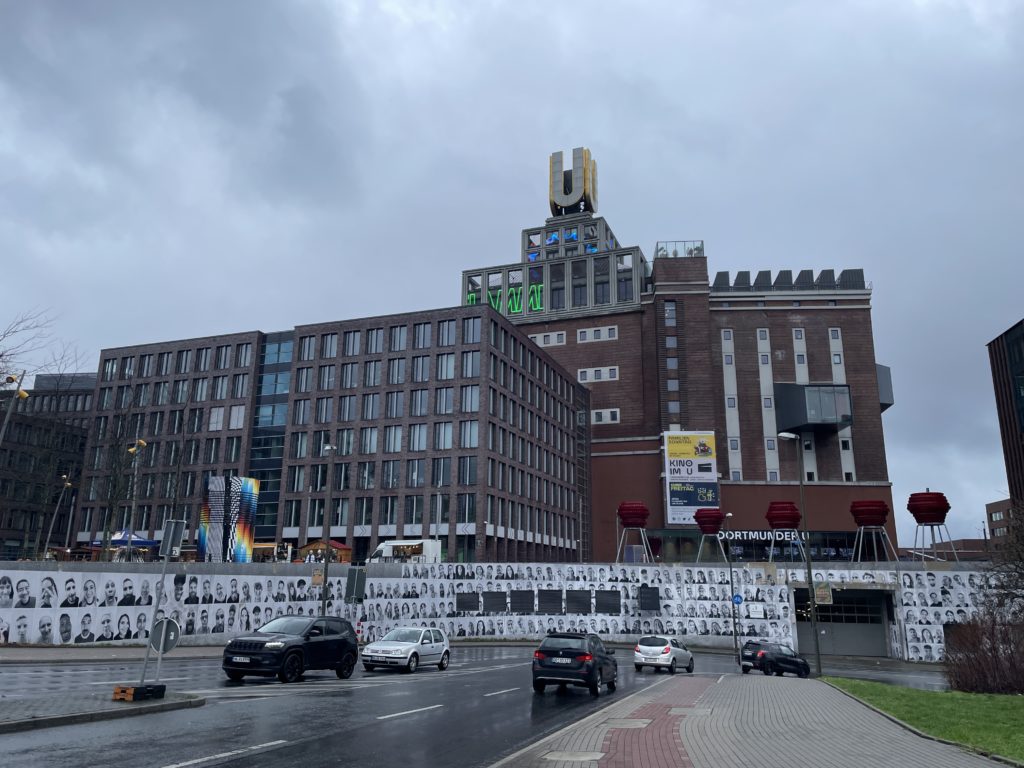 Unusually Crowded
I've been to the U a few times, but it was never as crowded as it was on that Sunday. Plenty of kids and their parents were there – it was Family Sunday. This was a bit of a problem, because the U is quite strict on their ban of bags and umbrellas. So you need to store them in a locker, but all lockers were occupied.
So we decided to have lunch first and return to the Dortmunder U after that. Our location of choice was "Beim Ägypter – Bon Appetit" in the Brückstraße. It has some vegetarian/vegan options on the menu.
Until the top floor
Another alternative would've been the restaurant of the Dortmunder U on the top floor. Brauturm is only open from 5.30pm and the menu didn't appeal to us.
Returning to the U, we were finally able to secure a locker for us and proceed upwards. As a multi-use facility, not every floor is used for public exhibitions. It's generally a good idea to check out their current exhibitions. There is no such thing as a permanent exhibition here. So you may come without being able to see much at all.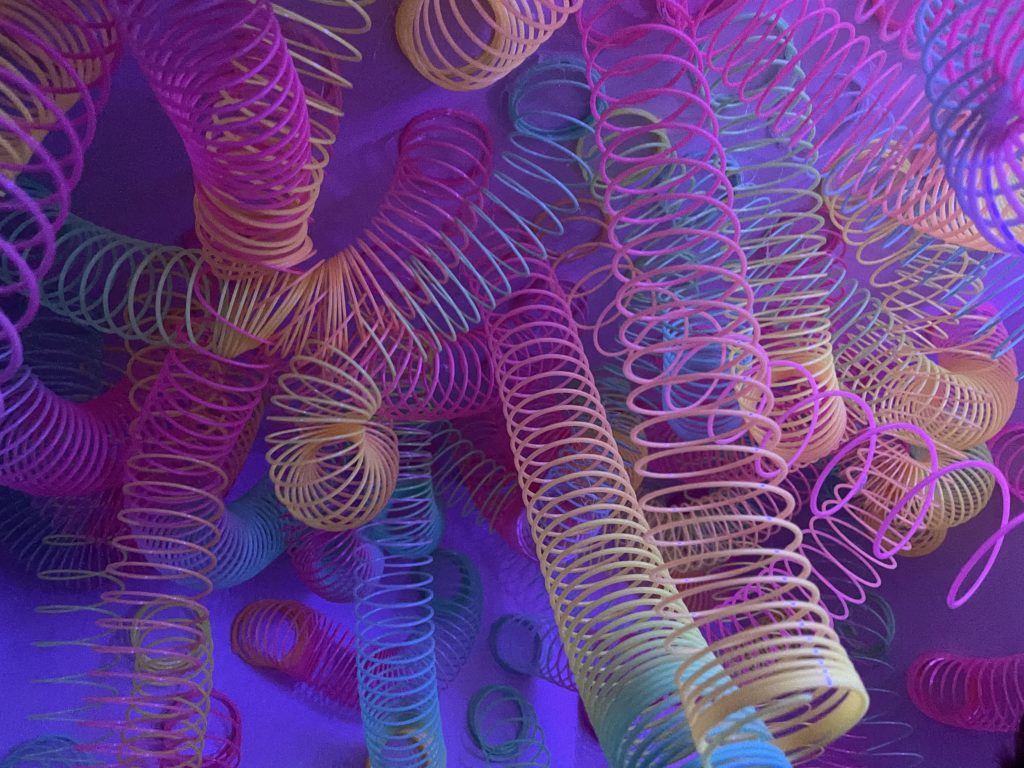 Unique views
Fortunately, not every door was closed. One that was (and still is, until May 28, 2023) was "Unbeschwert" by eleven creative minds. Enter a sound-proof chamber where noise would only be created if everybody is silent, turn your worries into art or look at colourful mushrooms.
We also managed to fit four people into a tiny photo box. A QR code has to be scanned, but I couldn't get a connection with either WiFi or cellular. Another piece that didn't quite work out as intended was a dance room. "Feel Free to Dance" it says inside. So we danced, even though there was no music. Presumably music would be supplied by the earphones hanging outside, but that lone pair was silent.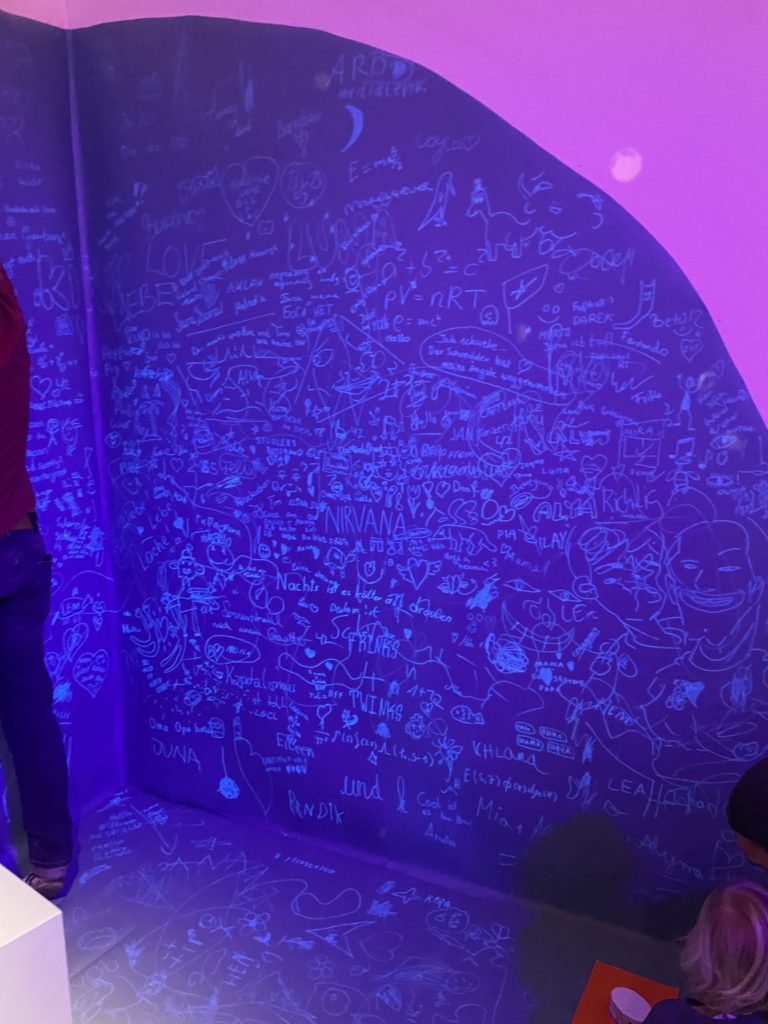 U views
The roof has an observation platform for a free view of the city of Dortmund. Just take the elevator to the top.
Other facilities inside the Dortmunder U include a cinema, club the Museum Ostwall. Not everything is free at the U, you need tickets for the cinema and some exhibitions.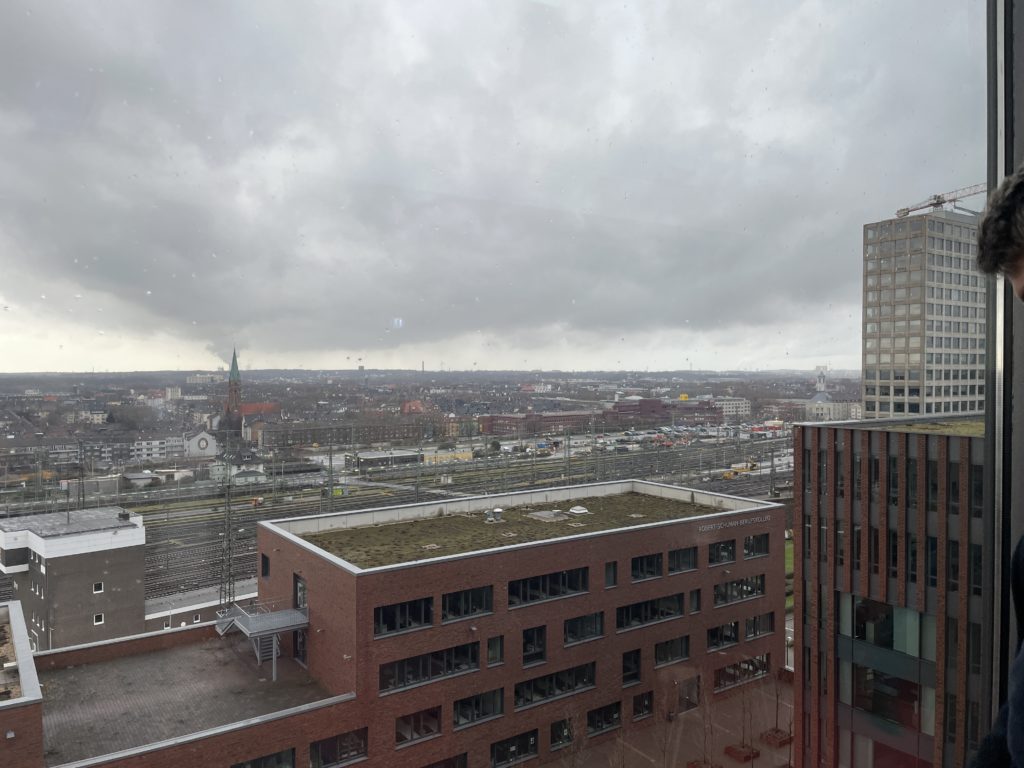 Ultimate Dortmunder U advice
If you are flexible with your Dortmund visit, I'd advise to check the website before going. When we went, the Museum Ostwall was closed. I'm also interested in the Nam June Paik exhibition (opens on March 16).
But we were in Dortmund anyway, and the Dortmunder U isn't a big detour – the iconic U can be seen from trains arriving at Dortmund main station. If you're more into football, the German Football Museum is located in front of the main station.
Location + more info