Deutsches Museum Bonn – Retro Gaming!
Deutsches Museum Bonn is a branch of the one in Munich and located in Bonn's science centre. Last weekend it featured a special exhibition: retro games!
This was my first time to the museum, even though I've often been to Bonn. Deutsches Museum is not part of the complex that forms Bonn's "Museumsmeile". It's part science museum and part science centre, so there are various hands-on experiments. A kitchen can be booked for school classes or birthdays. Kids will experiment with common household items there.
Retro Games
Retro games are well within the scope of the museum which concentrates on technology after 1945. Last weekend it welcomed the travelling museum "Haus der Computerspiele" (Home of the computer games) for just two days. "Haus der Computerspiele" is a project by René Meyer who has a collection of 25000 items – 10000 games and 1000 video game consoles/computers.
The event was a mix between mainstream and less popular systems. Nintendo 64, Super Nintendo, NES, Mega Drive, PS1 and PS2 are well-known. Most of the games seemed to be the ones that are easy to learn. This is important – young kids may not know the games, and their parents might've forgotten how to play them.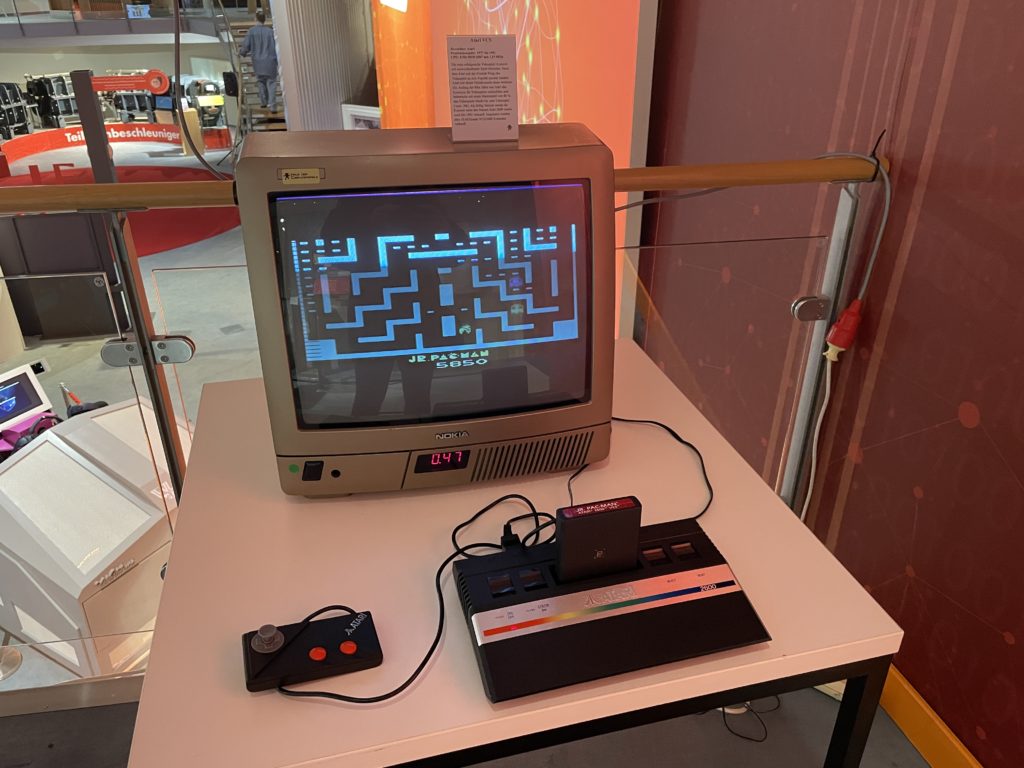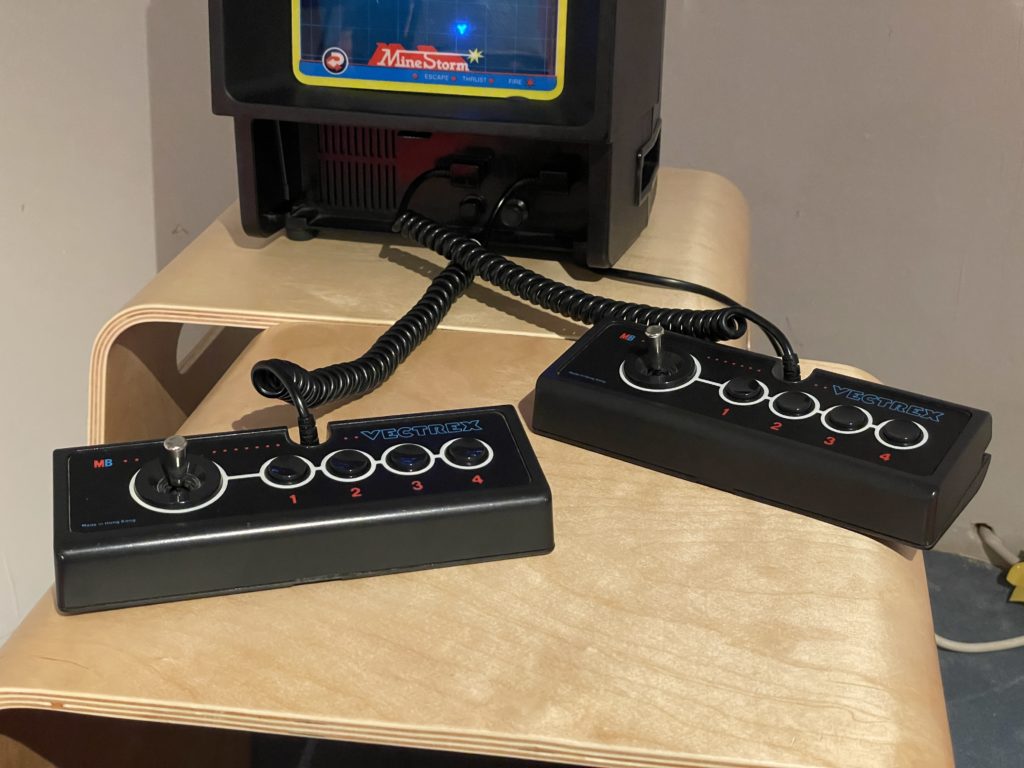 Exotic systems
This is also necessary to "sell" the more exotic ones. The first one was the first Xbox with the giant "Steel Battalion" controller. This controller was only ever supported by two games and would take more than a weekend to get used to it.
Far less intimidating was vtech's V.Smile. Vtech was once one of many home computer manufacturers, but left because of tight competition. They instead concentrated on edutainment consoles such as the V.Smile.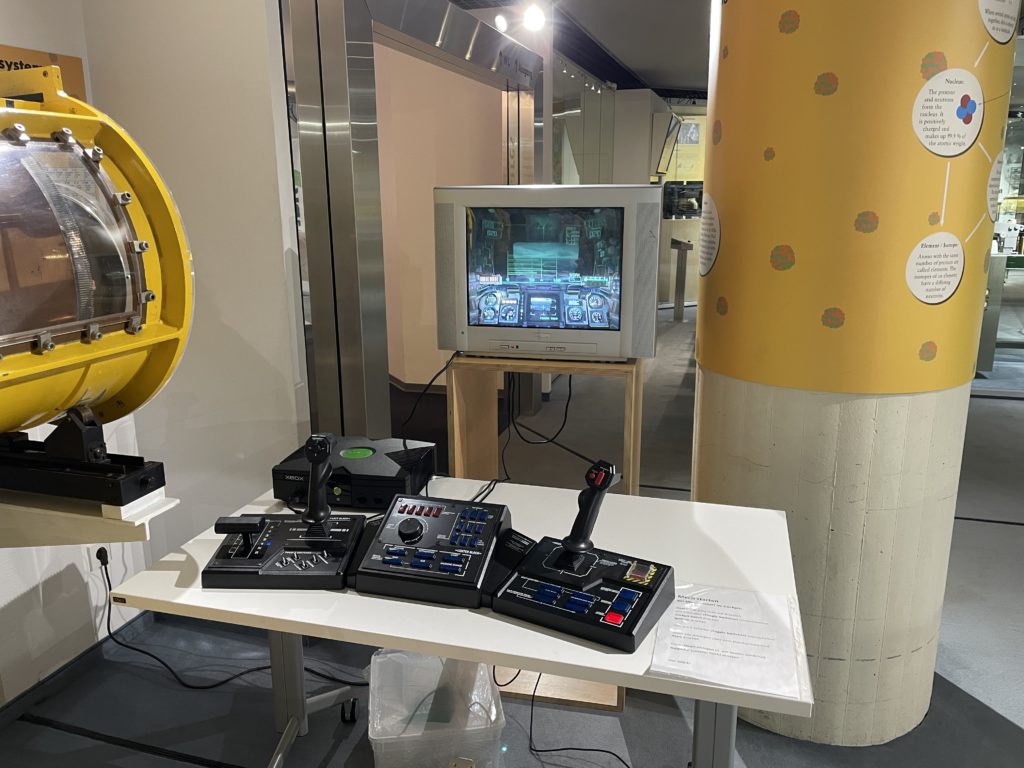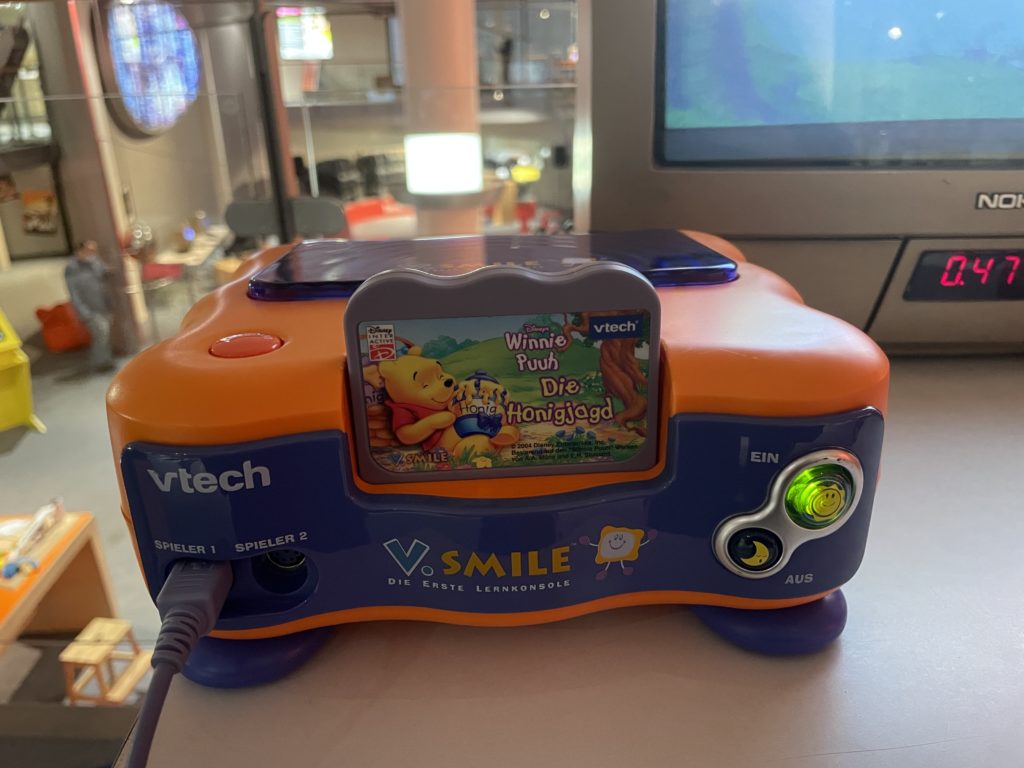 I've got two favourite systems of this exhibition. The first one is the Amstrad PCW, known in Germany as the Schneider Joyce. This was supposed to be a replacement for the typewriter. However, it was so successful, that British developers started to publish games for this system!
The next one was entirely due to the decoration. I like it when computer museums put some extra effort and place other items of that era around the computer. In this case, a Commodore 64 was surrounded by movie posters, VHS tapes, books and album covers.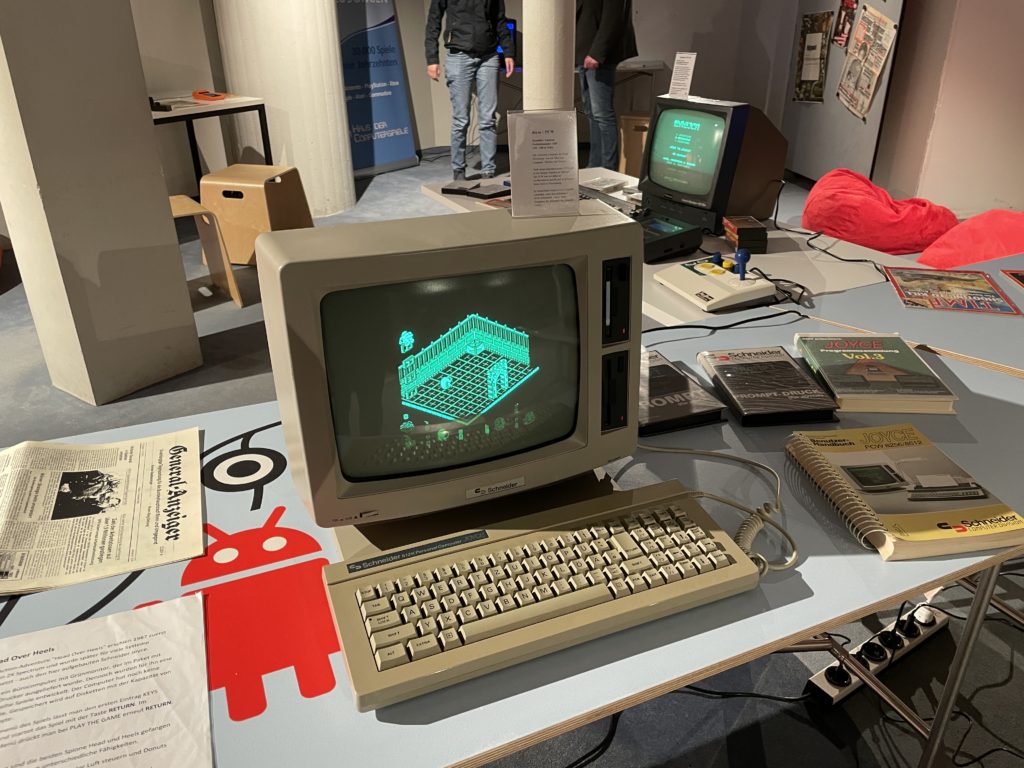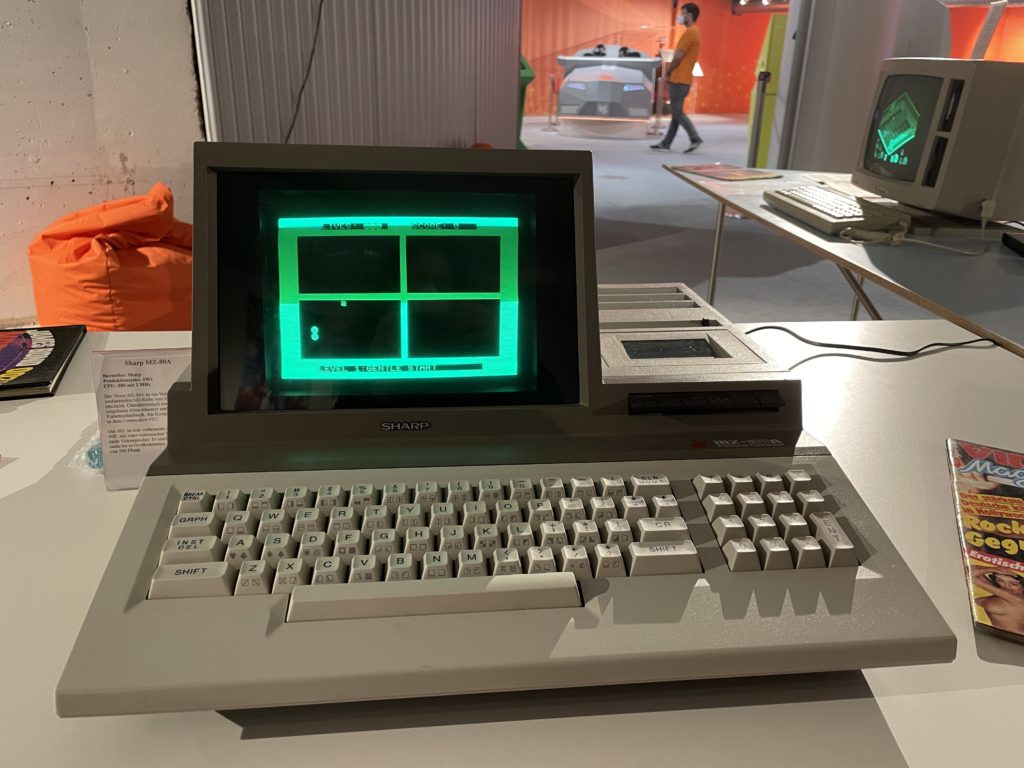 Deutsches Museum Bonn: Transrapid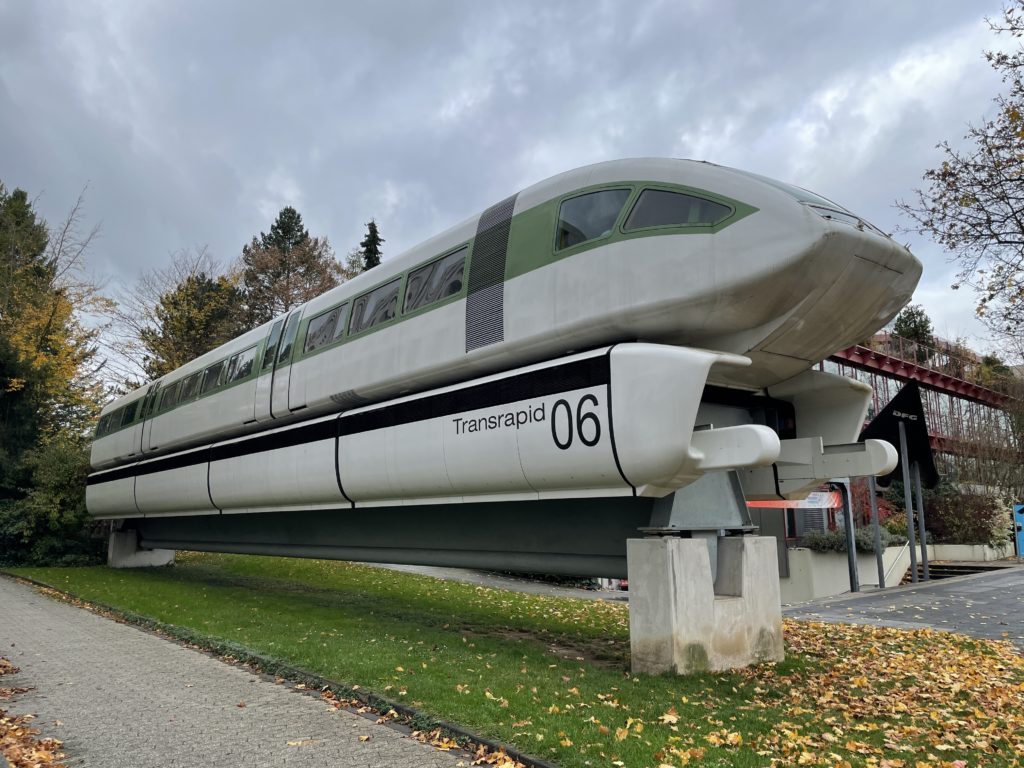 The most impressive permanent exhibit is outside and free: the Transrapid 06. The German magnetic levitation train Transrapid was tested for decades but all plans to utilise the technology in Germany were abandoned.
Japan is currently building a maglev connection between Tokyo and Nagoya (different technology), China is planning one. There's also the Hyperloop of course. Will a Hyperloop track be built in Germany? I doubt it. Among the things Transrapid was criticised for was incompatibility with existing tracks. This applies to Hyperloop as well.
Future
Deutsches Museum Bonn will change in the future as it aims to be an information center on AI (Artificial Intelligence). A few exhibits were already there, like a robot hand or a virtual dog trainer (learning algorithm). Also present but sadly no longer active, is the Rhino robot, a friendly museum guide robot. I used a robot guide at the computer museum in Paderborn.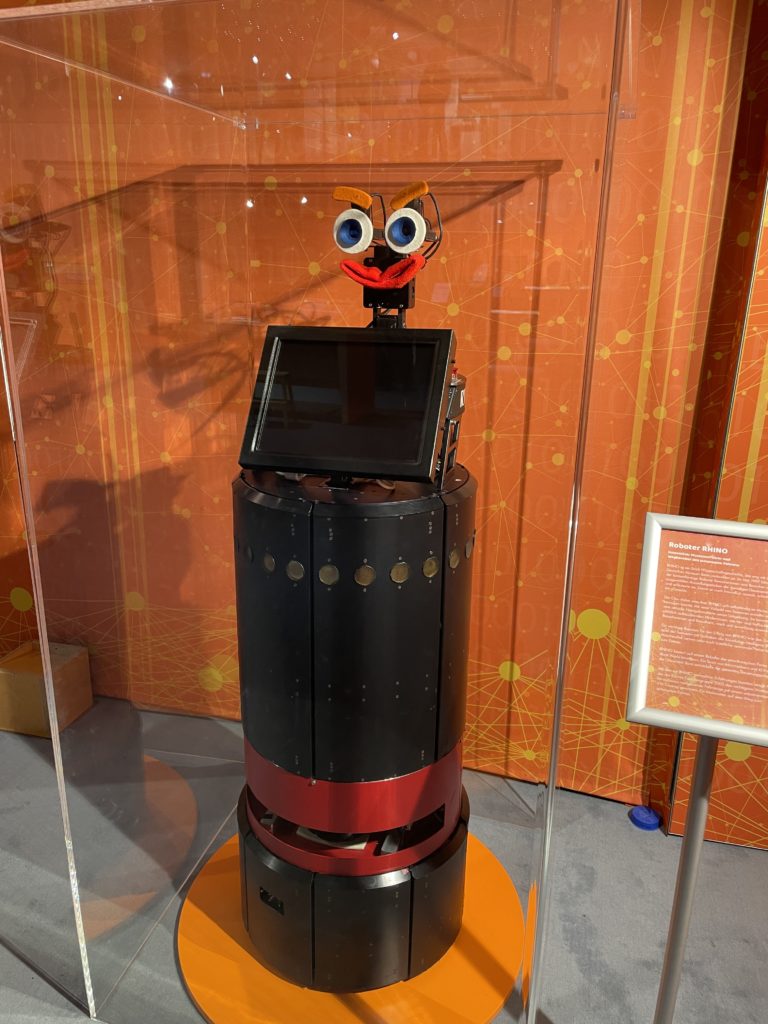 Deutsches Museum Bonn: Location + more info