Asian Street Food Festival in Cologne
Foodies unite for a taste of Asia in Cologne – food truck style. The Asian Street Food Festival was held from April 29 to May 1.
The event listing was up at various sites, but the list of participants wasn't. I went there without knowing what kind of Asian food I can expect. Japan and Korea are the two Asian countries I can relate to and I always hope to see my favorite Korean street food (Tteokbokki) at such a festival. Spoiler: I was disappointed. But I didn't expect Tteokbokki to make an appearance anyway.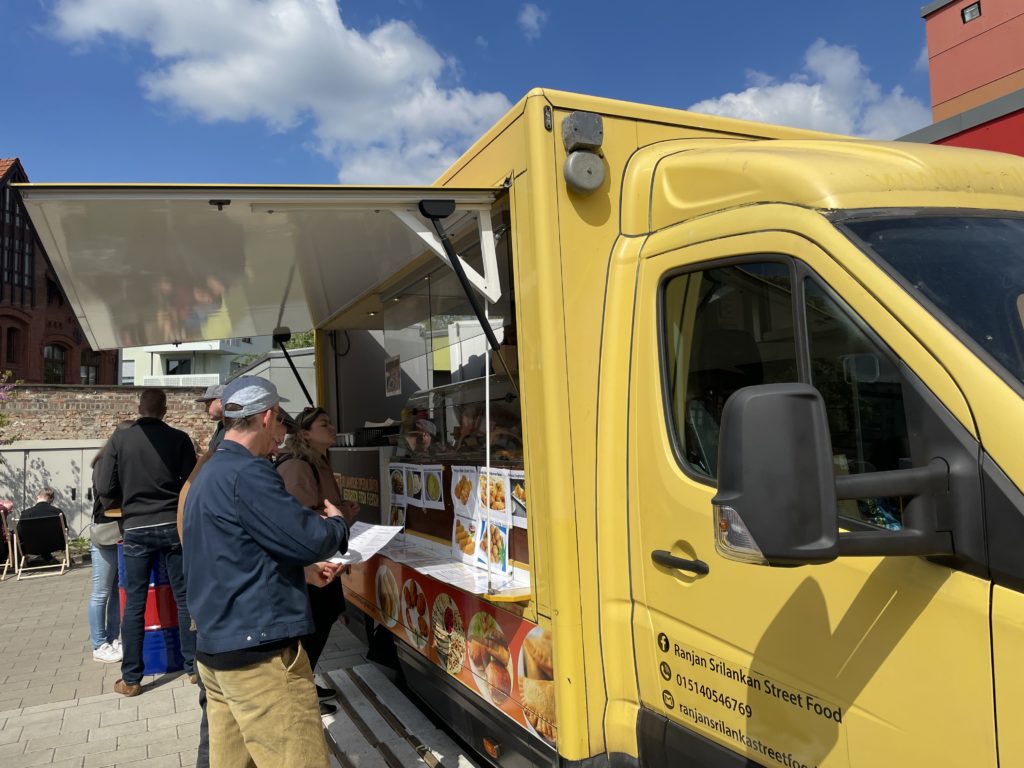 The Asian Street Food Festival was held in the very hip district Ehrenfeld, next to the Pattenhalle. Fortunately, entrance was free of charge, so checking out the offers was possible without asking my wallet for advice*.
The longest line was at the very first booth, which sold "tokens". This was a festival-specific currency. You buy a specific number of tokens and then spend the tokens to get food or drinks. I don't like such systems because it obscures the price of the meals.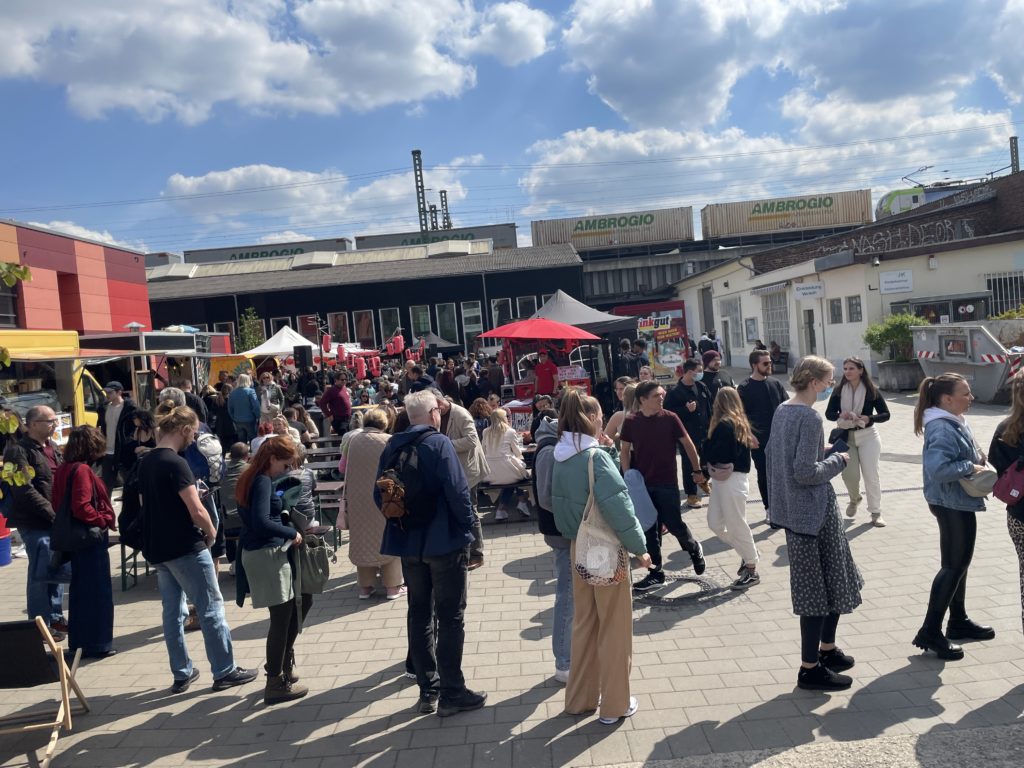 Some of the food on offer:
Gua Bao Taiwan Burger
Chinese dumplings
Buddha Noodle Bowl
Sri Lankan Street Food
Mochi Ice Cream
Onigiri (Japanese rice balls)
Korean Fried Chicken
Bubble Waffle
…and more
Ehrenfeld is one of the more interesting quarters of Cologne, so it's easy to combine the festival with something else. I went twice – once alone, and once with friends. There were enough vegan or vegetarian choices. One booth even offered a choice between Japanese-style and Thai-style.
I didn't sample all the food – I'm vegetarian, after all – and I can't vouch for the authenticity. But I liked what I ate. The mochi ice was a nice dessert and the onigiri a good way to spend leftover tokens. I don't mind seeing other people eating meat. This is a photo of Korean Fried Chicken.
Overall, I liked it and so did my friends. Mission accomplished.
Asian Street Food Festival Location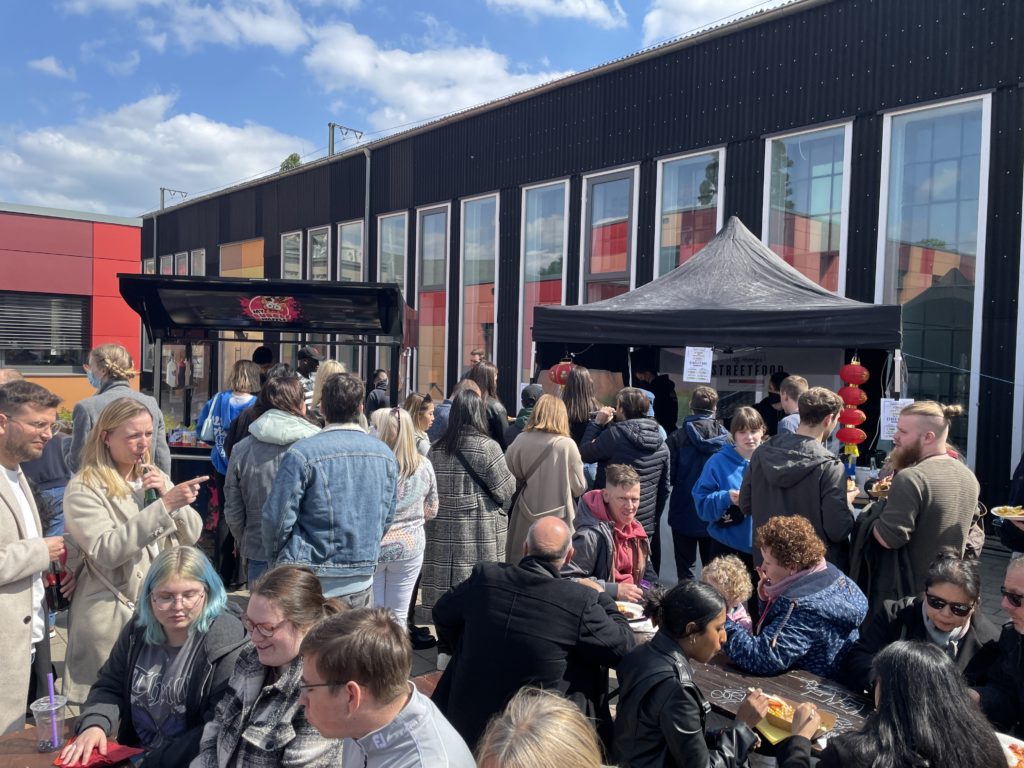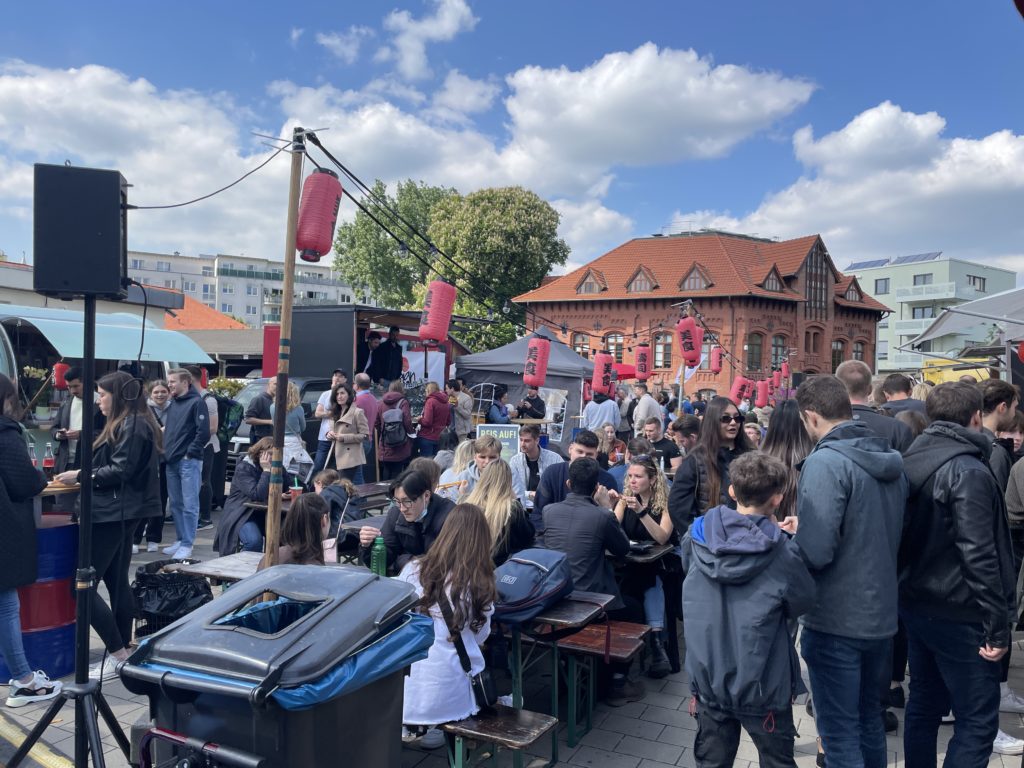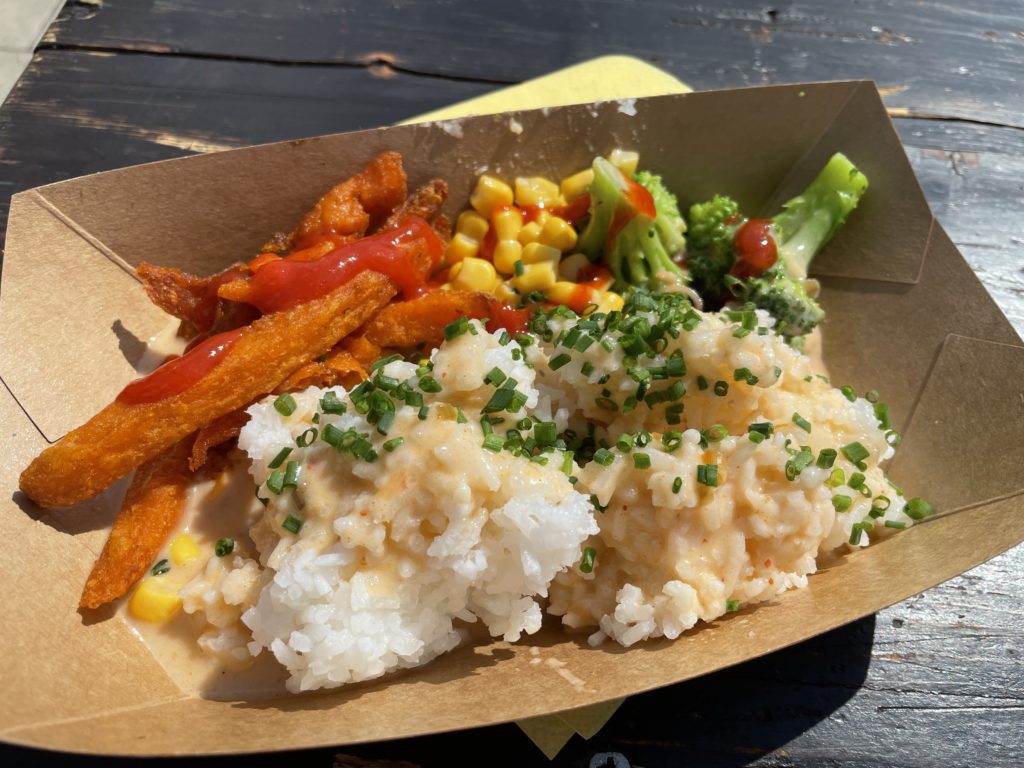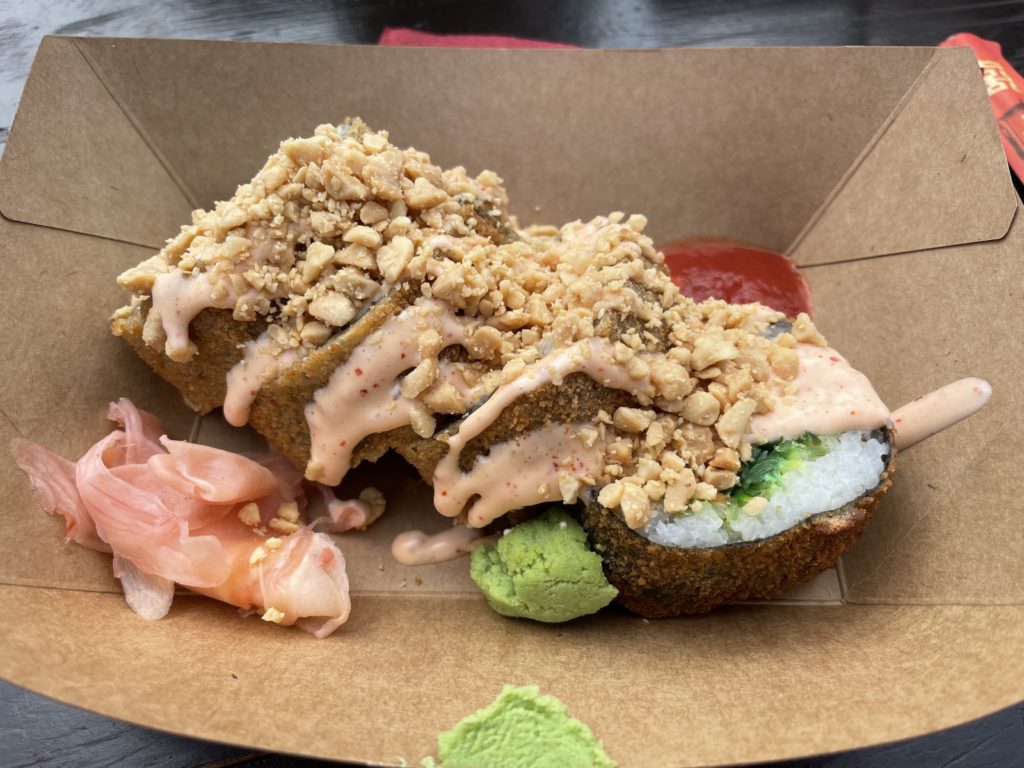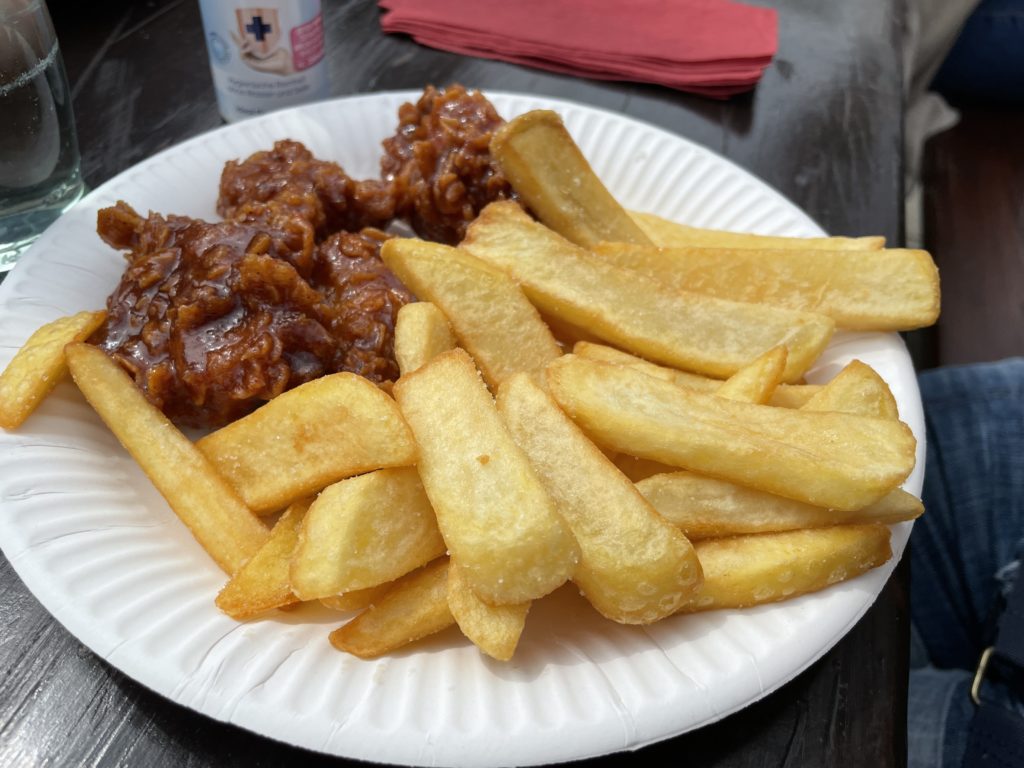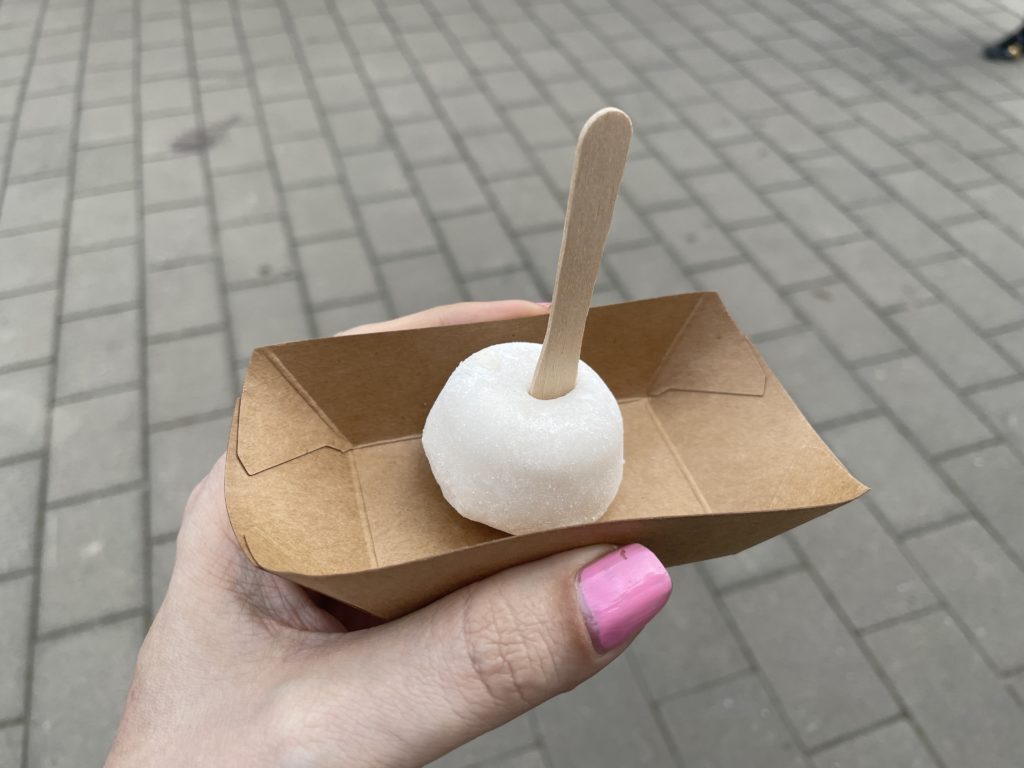 * a saying used in Japanese: Saifu to soudan suru (財布と相談する)