Street Food Festival Ehrenfeld, Cologne
Cologne's hip quarter Ehrenfeld was once again host for the big Street Food Festival Ehrenfeld. Plus it ran on the same weekend as the c/o Pop Festival. Eat before you pop, or the other way round!
This Street Food Festival was organised by a company that holds a whole bunch of those all over Germany. At the time of this writing, more have been announced or Koblenz, Heidelberg, Kaiserslautern, Bonn and Cologne.
Welcome to Ehrenfeld
This specific festival runs from April 28 to May 1st 2023. Entrance for all days was 3.50 Euro. It's held at a former industrial site, which offers lots of space to eat outside and inside. A list of most of the vendors (with photos!) was published before, so I could check if there's actually something for me before paying the entrance fee.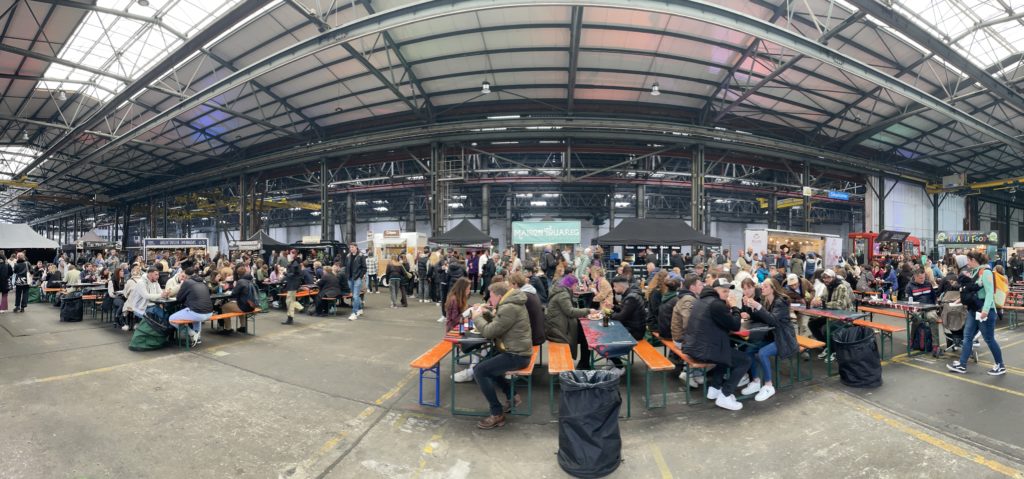 Food for thought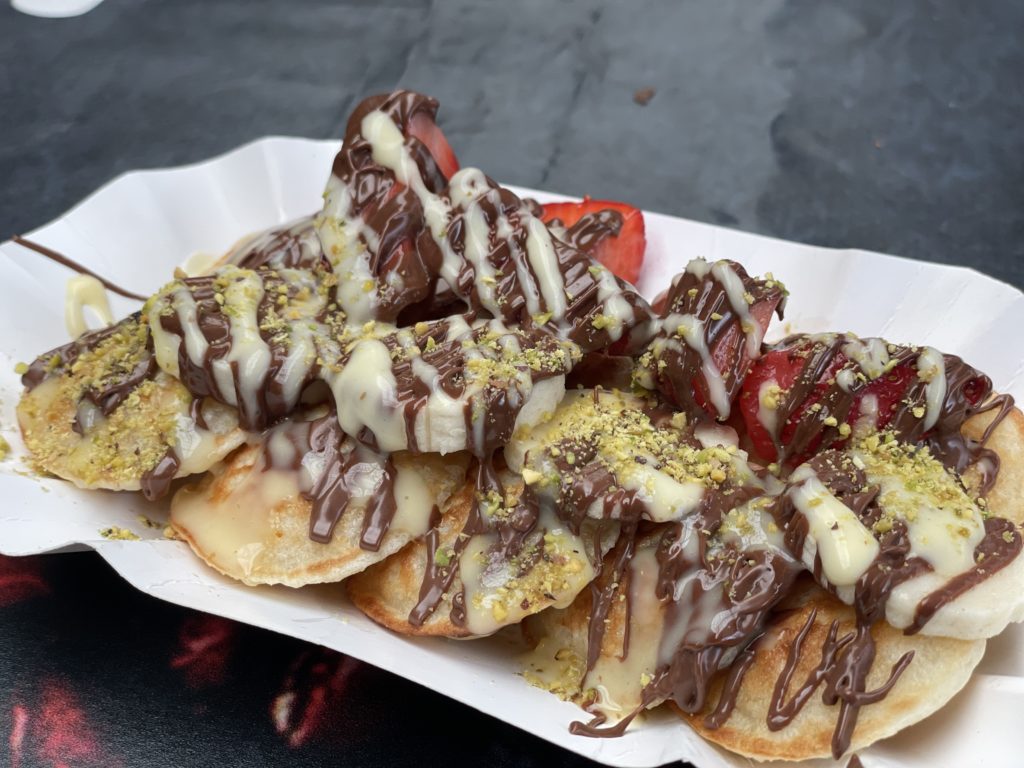 Festivals like these are always a bit on the pricey side, even if they have an entry fee. I went for dessert before lunch and picked up the small pancakes with strawberry and chocolate sauce (6,50 Euro). Lunch was the Veggie Bao Buns – two bao buns with a vegetarian filling – for 7,50 Euro.
Compared to my last street food festival in Cologne, the Asian Street Food Festival, I was relieved that there was no stupid token system in place. Just regular old cash.
Another positive was that there was plenty of space to sit down. There was no need to come in a group and have someone reserve seats, while others go on a food hunting spree. The festival also featured a DJ who actually put on some records. However, with the place being so big and doors open, the sound wasn't great.
Verdict Street Food Festival Ehrenfeld
I went to the festival on my own. But you can have more fun in a group and share food! I'd always advise to take a look at the vendors before, especially if you are a vegetarian or vegan like I am.
Location + more info