Vinokilo Vintage Clothing Sale – Cheaper by the Pound?
Vinokilo is an online shop for vintage clothing. Quite often, they have events where they open up a pop-up shop for a limited time and do a vintage kilo sale.
There are vintage clothing shops in various German cities which do business like that. You select your clothes, the staff puts them on a scale, and you pay by the kilo. Some shops complicate the matter with different price categories. The Vinokilo event didn't do that. No matter the material, you pay 40 Euro per kilo – or a fraction of that if you stay under one kilogram.
Admittedly, I'm not a fan of vintage clothing. My friend in Düsseldorf is. So when Vinokilo announced an event in Düsseldorf, I contacted her. There is no pay-by-the-kilo vintage clothing store in Düsseldorf, thus this event was very welcome.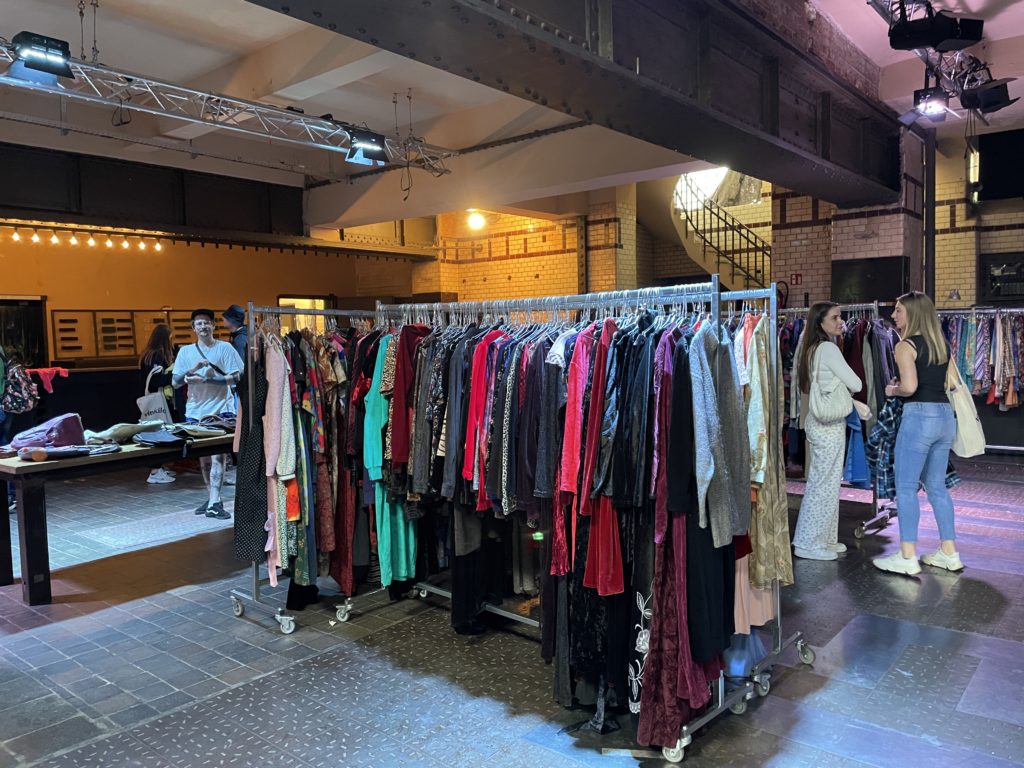 Weltkunstzimmer
Weltkunstzimmer is a culture centre in Düsseldorf. The building dates back to 1909 and was used as a baking factory until the 1970s. The place certainly has its own vintage vibe – a perfect place for a vintage sale.
Entrance at the door was three Euro. We were given a tote bag for our vintage shopping spree. My friend started to look through each clothing rack diligently. Another pile of clothes started forming on her arm. Then something unimaginable happened…
I found some clothes too! A dress, summer pants and a shirt caught my eye. We both had found something, so it was time to compare, pose in front of the mirror and select the best pieces. Two scales were available and showed both weight and price.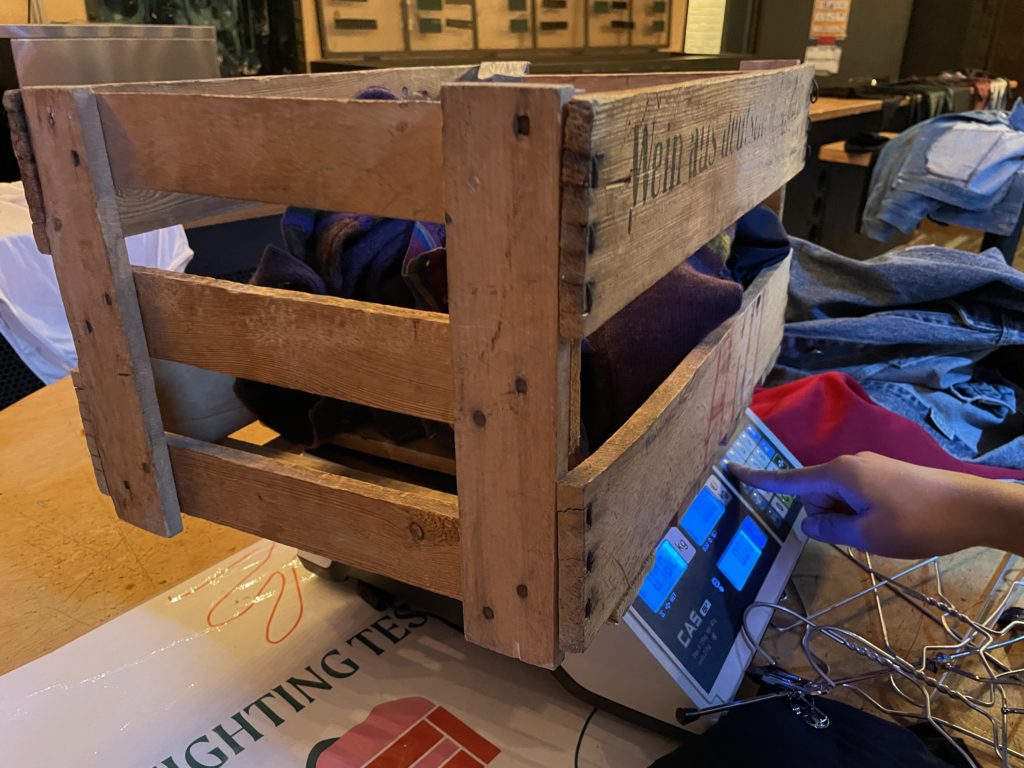 Adding to the event
Live music was announced for this event. We did see turntables, but no artists were performing in the afternoon. Instead, you could get a tattoo! I didn't check out the tattoo prices, but it seemed to be quite popular.
Future events
This is not the first Vinokilo event and not even the first one at Weltkunstzimmer. I quite liked the location and will keep an eye for future events. Another nice Düsseldorf event location is within walking distance (zakk). The closest subway station is Kettwiger Straße, but you can easily walk from central station to Weltkunstzimmer.
I'm unsure if I want to use the Weltkunstzimmer website though. The website is annoying to use with a custom mouse cursor. Using Safari, the cursor disappears once the mouse cursor leaves the window. Works better with Google's Chrome, still annoying.
Weltkunstzimmer (Vinokilo) location