Kingdom of Characters – Japan Foundation
Characters and mascots are huge in Japan and are part of daily life. Kingdom of Characters is an exhibition at the Japanisches Kulturinstitut.
This exhibition was held in cooperation with public TV station WDR and DoKomi, Germany's biggest anime convention. Entering the Japanisches Kulturinstitut, I was greeted by the mighty Ultraman. We watched an episode of the Ultraman show at Japanese class back in Tokyo.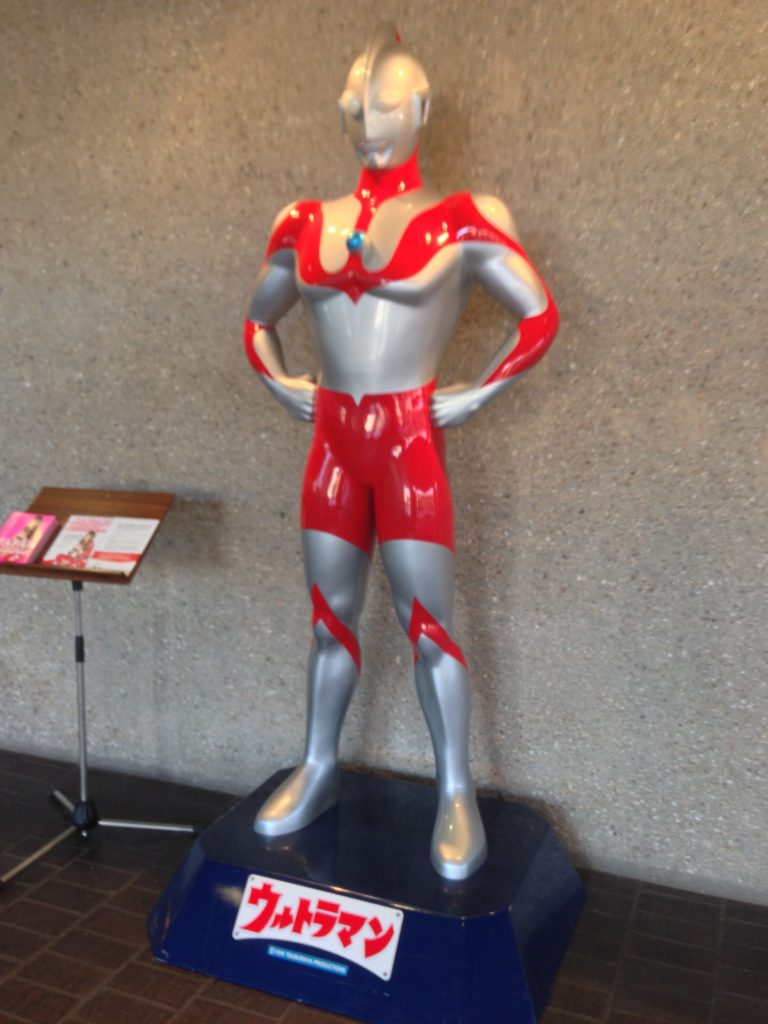 Also on the ground floor were several examples of character culture. From a young Japanese girl wearing a character hat to a middle-aged man wearing a transformation belt on the roof of his company. You're never too old to celebrate your favorite character!
The main exhibition featured more life-sized characters: Rei Ayanami (Neon Genesis Evangelion), Hello Kitty and Gundam. Some city mascots also arrived in Cologne, like Sento-kun. Many cities in Japan have an official mascot to promote tourism. Unfortunately due to the sheer amount of mascots and other characters, few are known nationwide.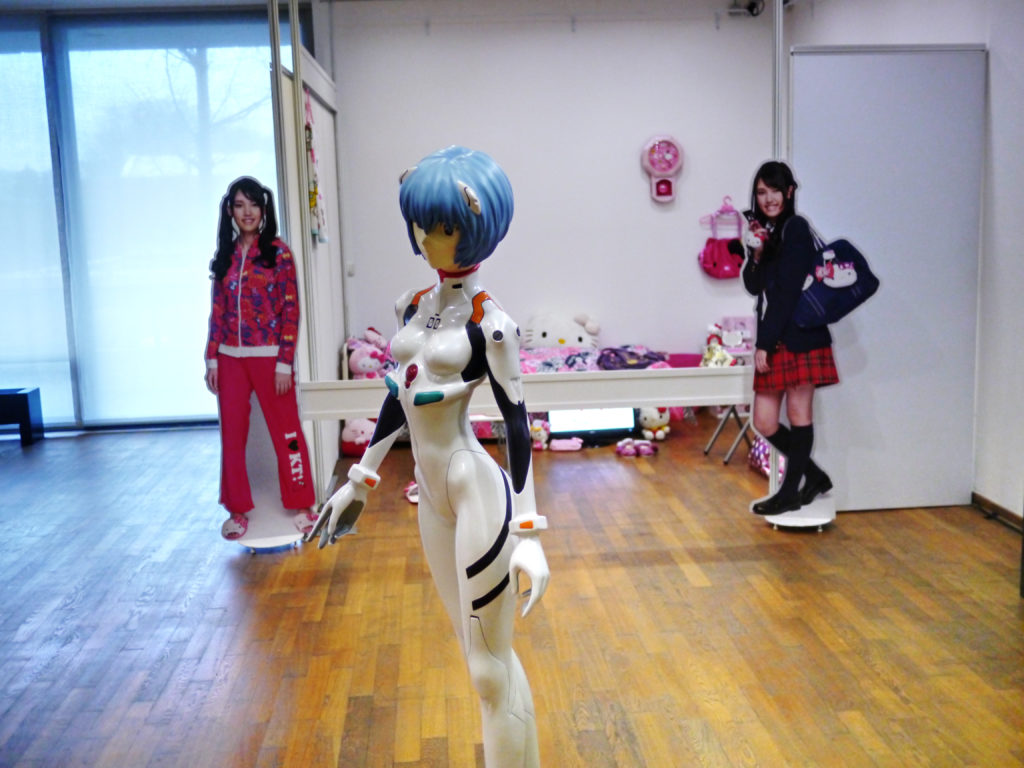 My favorite item was a girl's room though, full of Hello Kitty goods. Anyone who's into Hello Kitty I advise to stay as far away from Japan as possible, because the country is full of Kitty merch. There are also plenty of cooperations between Hello Kitty and city mascots.
Figure collecting is also a huge business in Japan. Plenty of stores specialise in selling those and they're usually of good quality. I recognised Pikachu and Rin Tohsaka (Fate/stay night).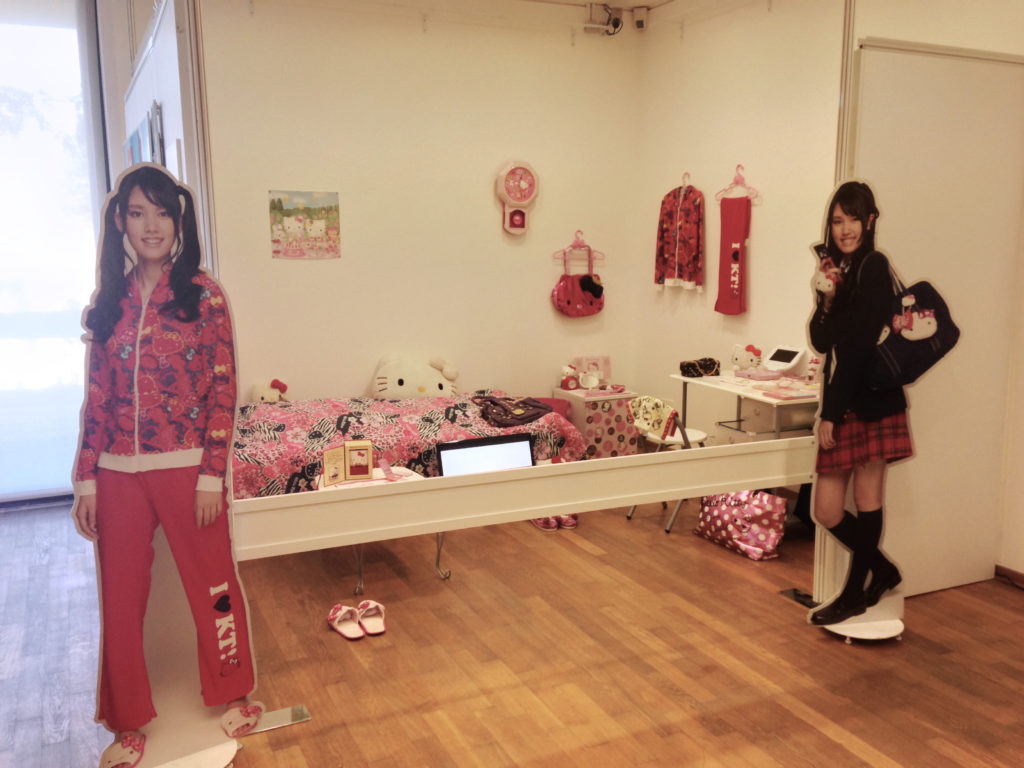 From the 50's to today
Posters showed some of the most famous characters of the decades, starting in the 50's/60's. Smaller photos described what else was happening during that time. They really tried to have something from each era in the exhibition.
Kingdom of Characters was a great exhibition, but with thousands upon thousands of characters, every visitor will likely miss a favourite one.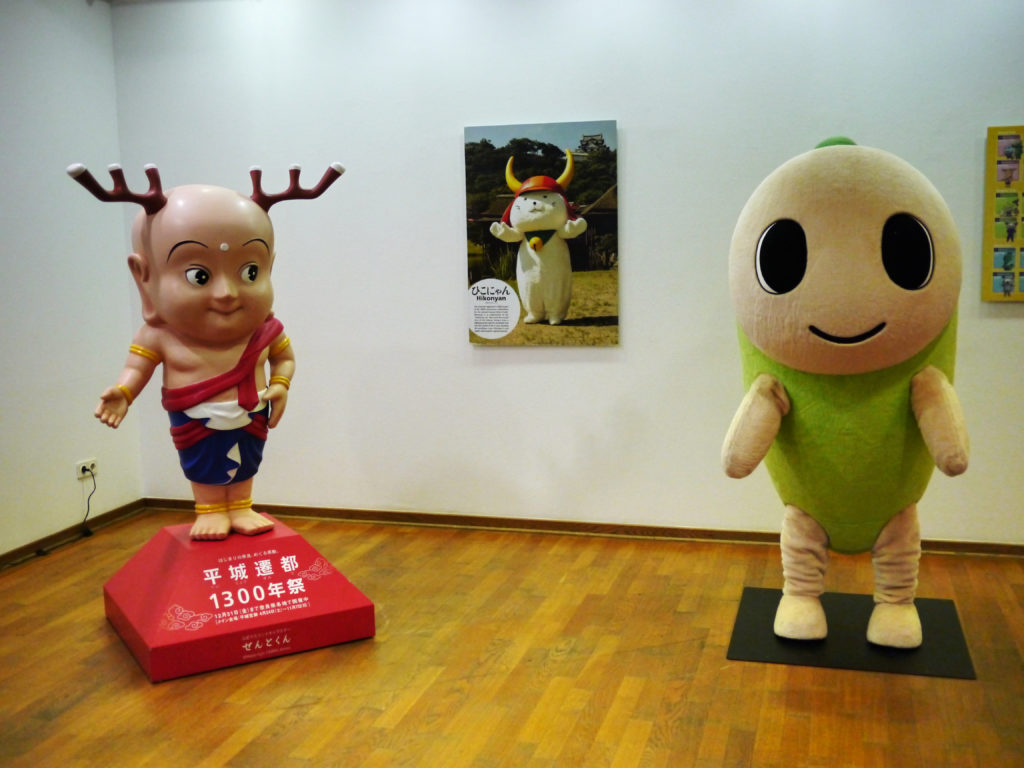 Location + more info