Kini: Vegan Korean restaurant in Hamburg
Kini is a rare Korean-style vegan restaurant in Germany. It's located in the (still?) hip Schanzenviertel district and offers plant-based variants of popular Korean dishes.
Flashback: Ten years ago, I was living in Seoul. Being a vegetarian in Korea isn't easy, but in my case it was. I was living in Sinchon and studying at Yonsei University. Between my room and the university was a branch of Loving Hut, a chain of vegan restaurants. Each of the three Loving Hut restaurants in Seoul had a different style: One offered Italian food, another had an extensive buffet and mine offered Korean dishes. This was perfect for me and I often had lunch at the Sinchon branch.
Present day Germany: We have plenty of vegan restaurants, but they do lack something. Variety. In Cologne, most of the vegan restaurants are either Vietnamese-style or offer buffets. Nothing wrong with Vietnamese food, but I so wished for a Korean-style vegan restaurant!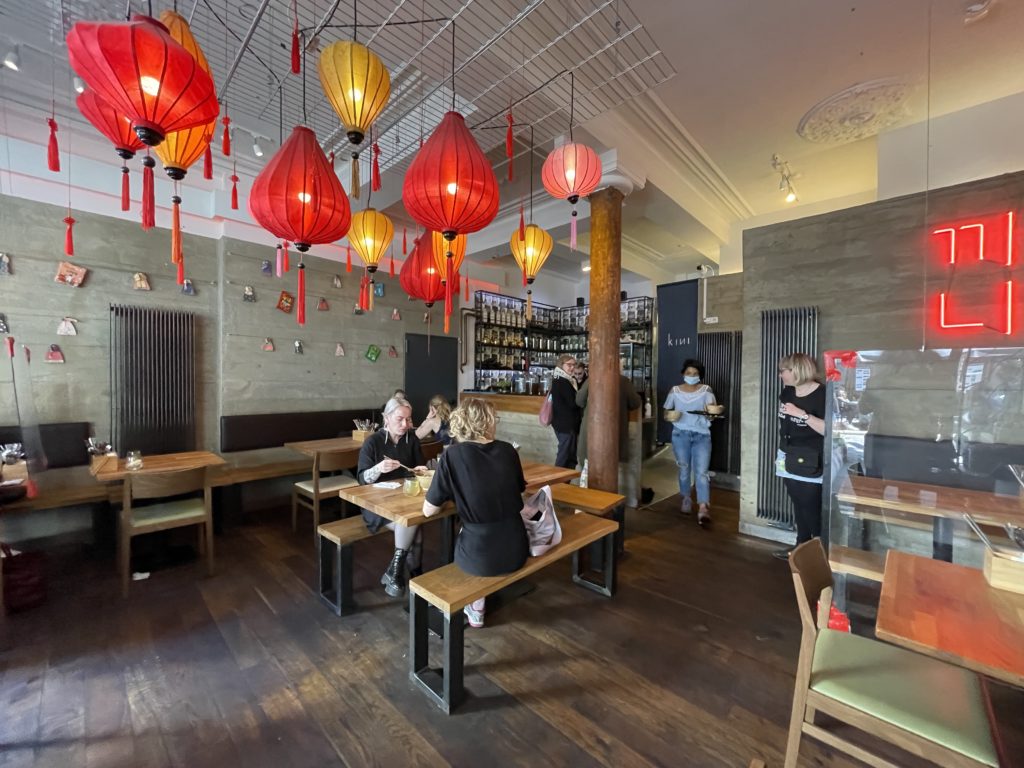 Kini in Hamburg
Unlike my old Loving Hut, Kini has no fake meat on the menu. The restaurant offers Korean dishes that can be easily served without meat and fish. Bibimbap is the obvious (and very versatile) choice, but there's also Kimchi Bokkeum Bap 김치볶음밥 (fried rice with kimchi), Kimbap 김밥, soups and two of my favorites, Tteok Bokki 떡벆이 (rice cake in sweet spice sauce) and Fried Dubu 두부튀김조림.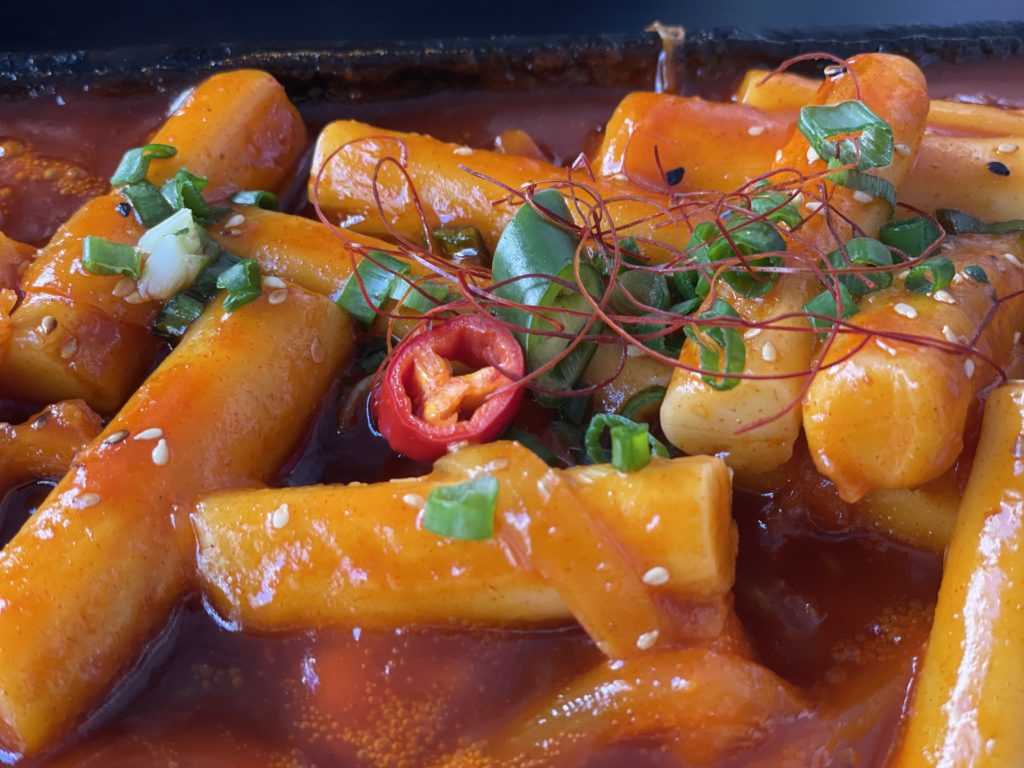 Unless you eat alone, I'd advise getting one dish like Bibimbap and another one that can be easily shared, like Tteok Bokki. For dessert, my recommendation is Hotteok 호떡 (pancake filled with cinnamon, sugar, walnut).
I went with the Kimchi Bokkeum Bap and shared Tteok Bokki with a friend. For me, Tteok Bokki is street food. But it's not offered by every Korean restaurant in Germany. The only obviously "missing" dish is Japchae (glas noodles with various vegetables), but I can cook that myself.
How's the taste? Both my friend and I liked it. I was pleasantly surprised by the offerings besides Kimbap and Bibimbap and will return when I visit Hamburg the next time.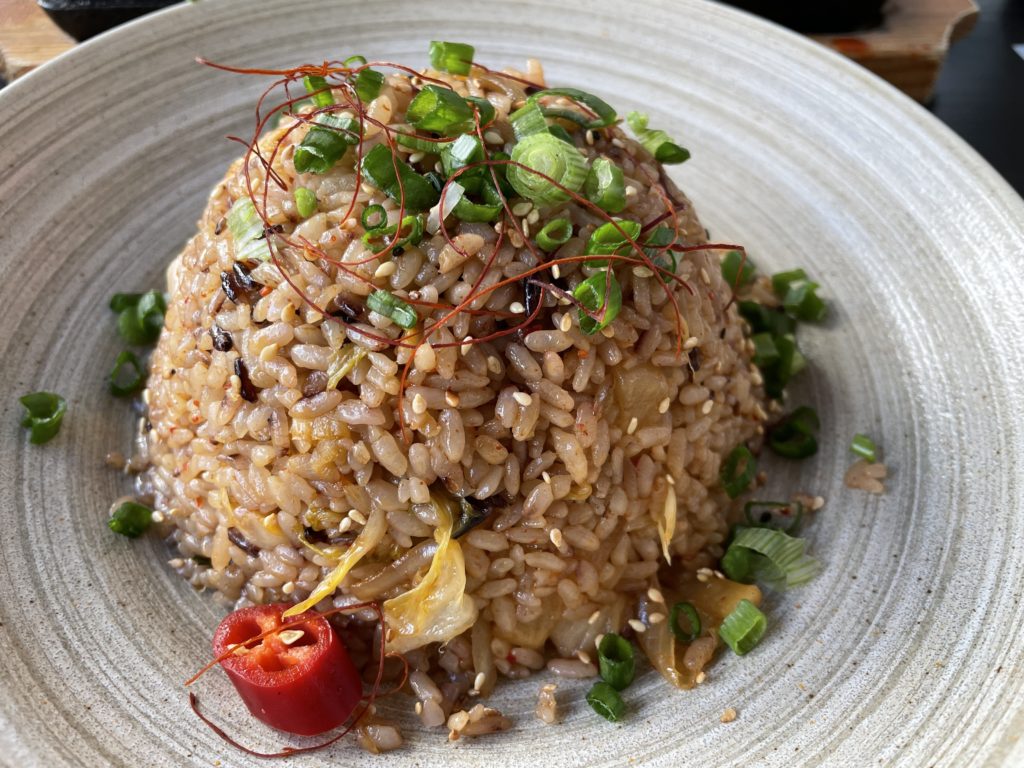 Kini Location + more info
Kini Korean
https://www.kini-korean.de
Susannenstraße 15
20357 Hamburg
Hours
Monday to Saturday 12-23h
Sunday 14-23h
No reservation possible!