Essen is host to no less than three illumination festivals, the Essen Illumination Weeks is the middle one. This year's theme is "animal park".
The festival can be easily mistaken as part of the Christmas market, but while they do share the space, the Essener Illumination Weeks start sooner and end later. This year's edition started on October 31 and will finish on Januar 8, 2022.
While there were similar events before the war, the current style dates back to 1950. Each year brought a different theme to Essen's central city such as "fairy tales" or "100 years cinema". In 2001 they started a new tradition called "Europe in Essen" with a year dedicated to a different EU member state.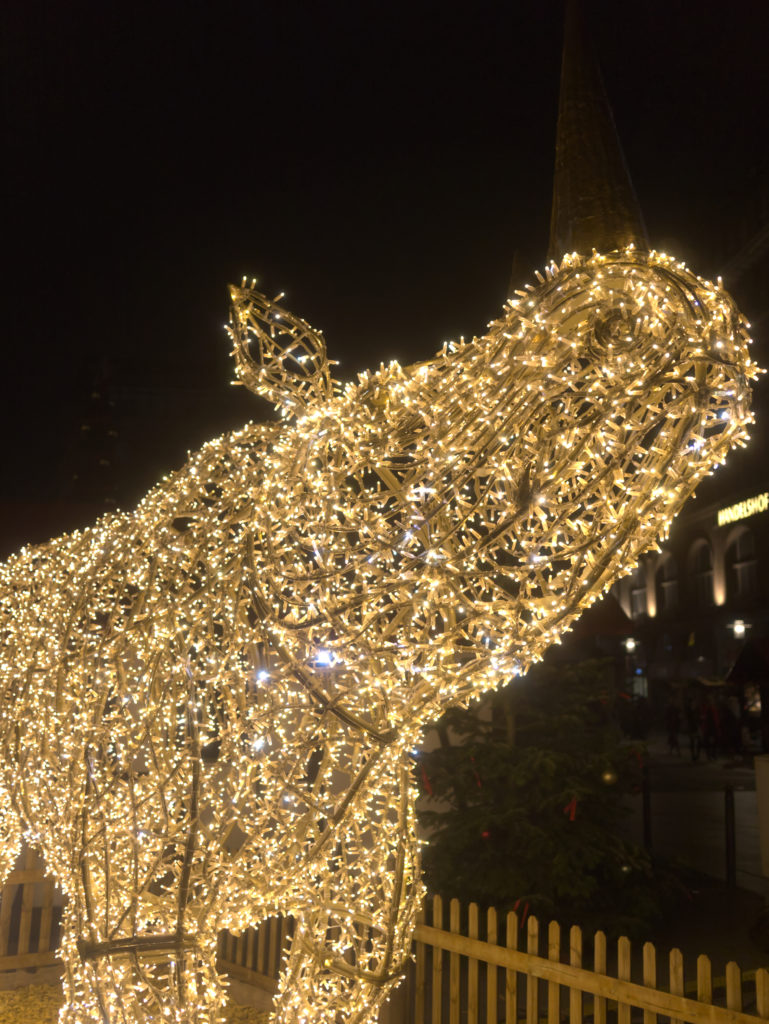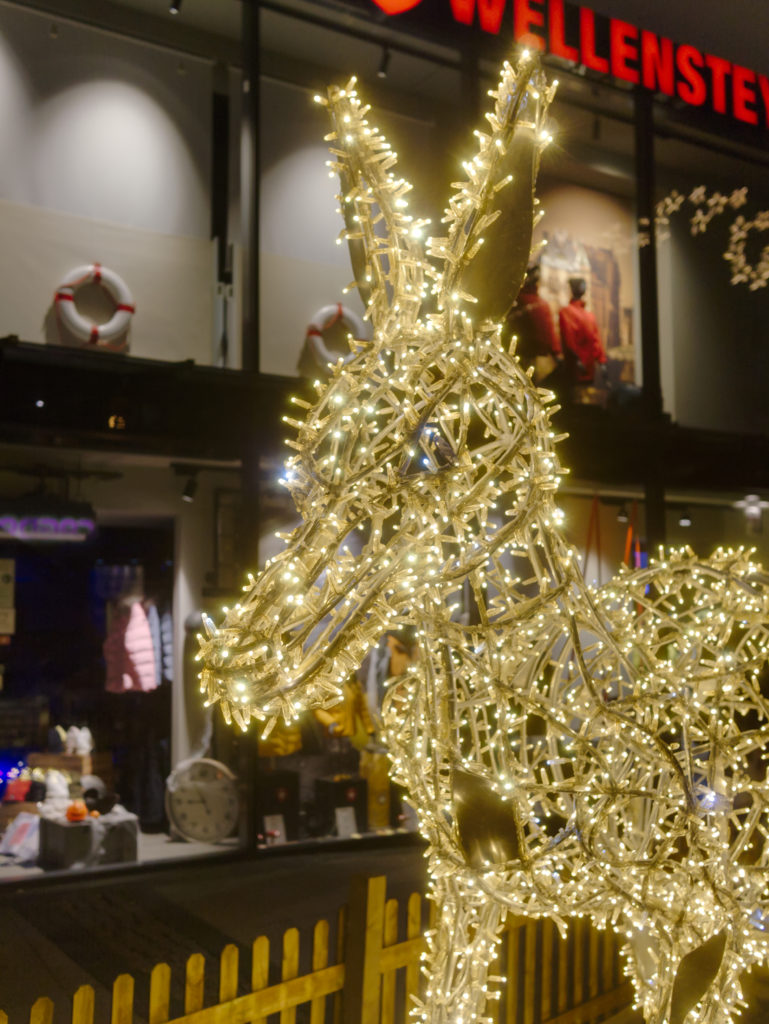 In 2021 the theme is "animal park". Different animal figures are placed at various points in the central city. It won't take long to see them all – I saw them all within thirty minutes. There were plenty of food booths open in the evening. This year the Christmas market in Essen's central city will open on November 12, but you can already start going now.
Part of the Essen Illumination Weeks is a ferris wheel which is also illuminated. I'm not sure why it wasn't illuminated when I arrived. Maybe they switch off the light shortly before closing?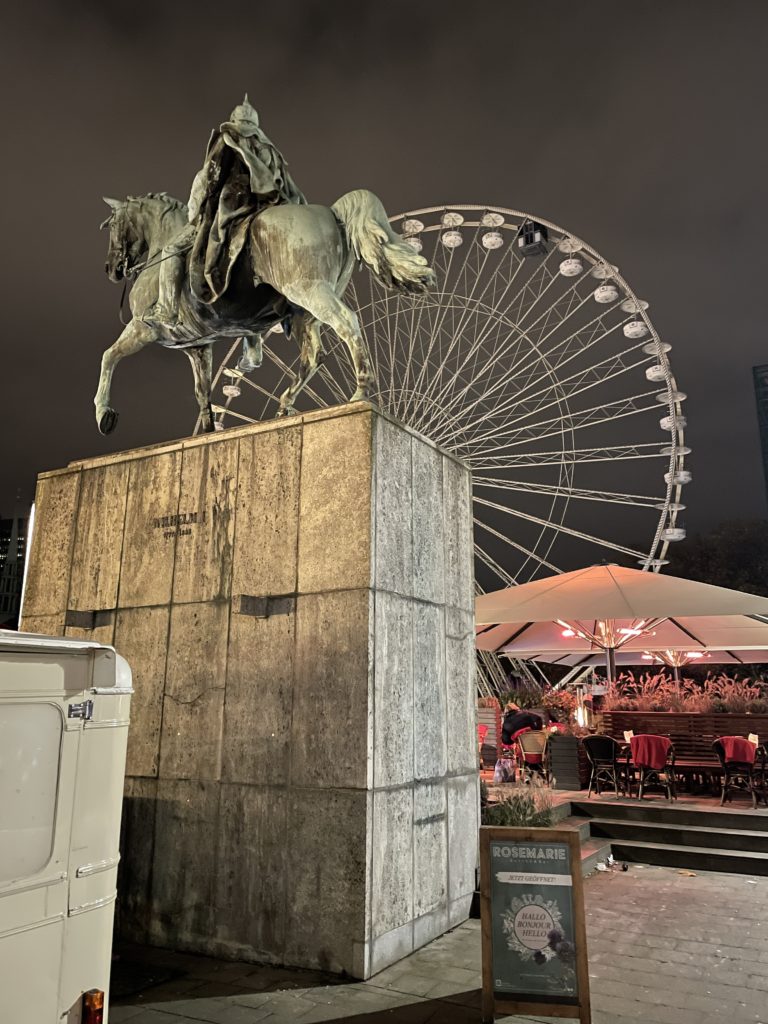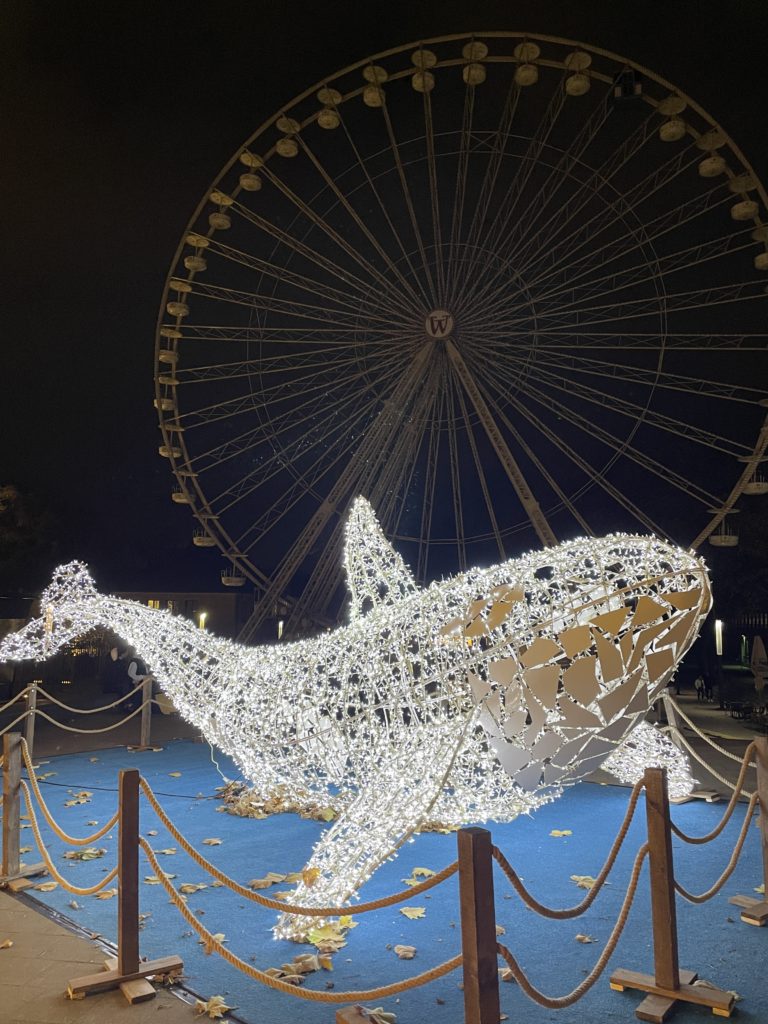 But there were plenty of other objects that lit up the evening. One was just across the station (dome), another were various chandeliers above the shopping street.
The Essen Illumination Weeks are a rather small illumination festival. I had to change trains in Essen anyway, but I wouldn't go to Essen just to see the illumination. The next illumination festival will be held next year from January 29 to March 3, 2022: Parkleuchten in Grugapark Essen.
Essen Illumination Weeks: Location + more info