A Christmas market with a view of the cathedral – that's Rooftop Xmas Cologne. This is Cologne's highest Christmas market and quite a unique one.
This market was held last year for the first time. Unless other markets, it's held on the top floor of a parking house. Consequently, it's also the market with most parking space 😉 Most of the top floor is reserved for the Christmas market, which was held this year from November 18 to December 23.
It was my first time at this location. The parking house Brückenstraße is centrally located, not far away from Neumarkt. A "Rooftop Xmas" projection marked the entrance to the market (and the parking house). The market opened every day at 4pm, entrance was free.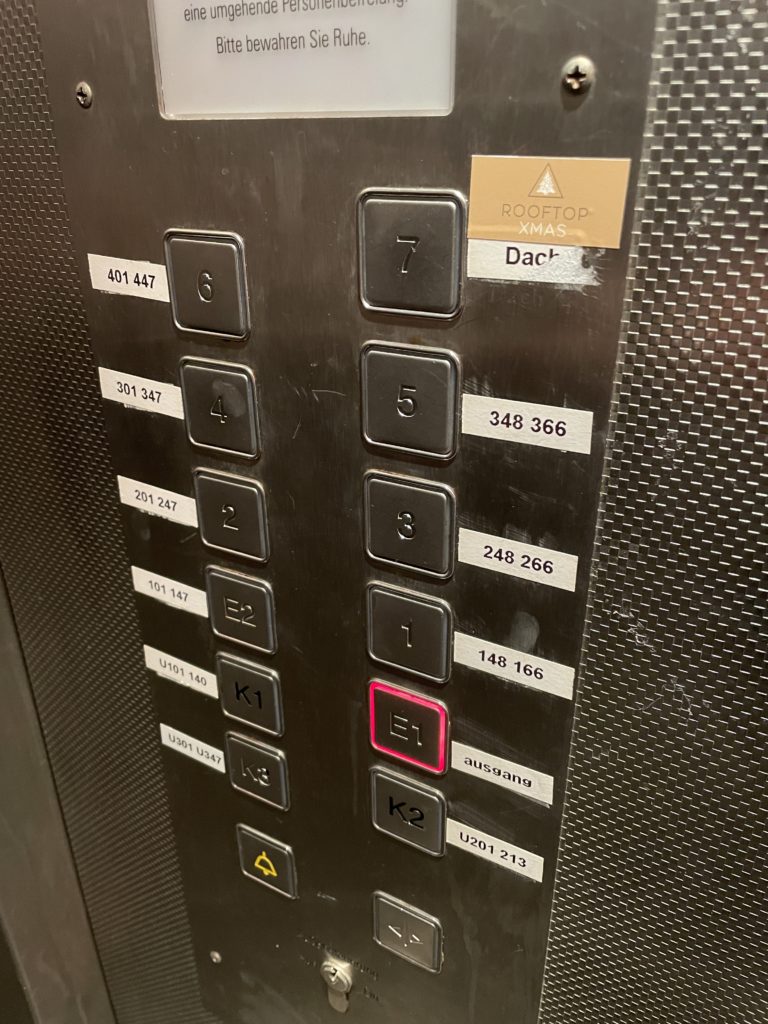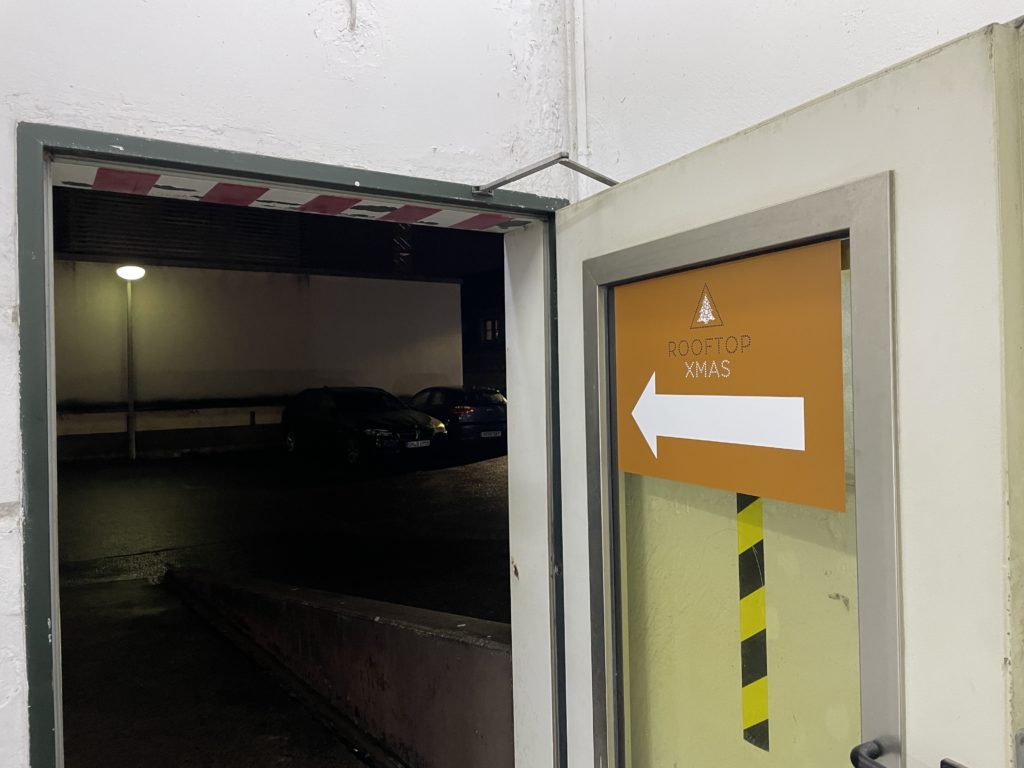 A modern take
While the offerings at Christmas markets are usually the same, I like to take a look at what's special about each market. The Rooftop Xmas is a modern take on the Christmas market theme. There was no Christmas crib and the stalls were more modern looking than the ones at Heumarkt or Rudolfplatz.
It was also less crowded than the main Christmas market, when I visited the Rooftop Xmas on December 21st. The organisers limit the number of people at the market, so it's possible that there's a waiting time. Taking the elevator to the top floor, I wasn't immediately greeted by the market, which doesn't occupy every inch of the rooftop.
Food stalls were selling potato pancakes, Flammkuchen, fast food (also vegan) and more. One stall sold artist renditions of the Cologne cathedrals. Part of the market is also the pop-up restaurant DOMView with 80 seats and heating. Reservations for the restaurant were possible.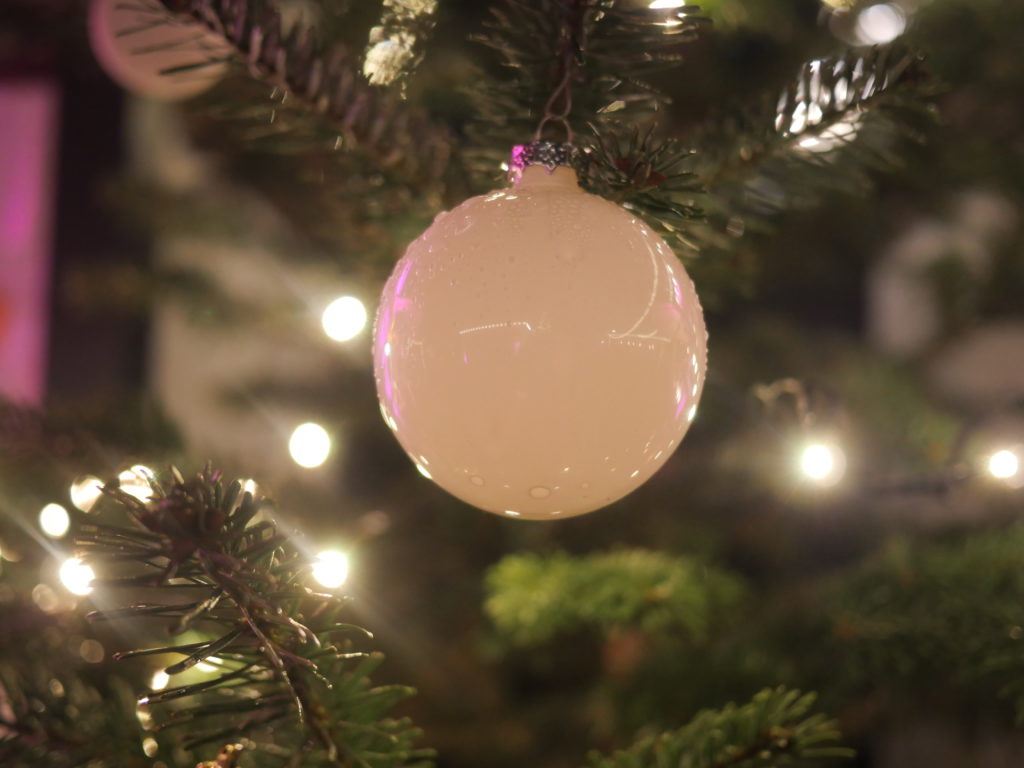 A Rooftop with a View
Despite called DOMView, you didn't need to enter the restaurant to get a view of the cathedral. The cathedral view was unobstructed, but not as spectacular as I imagined. That's because of the parking house not being much higher than the other buildings.
Verdict
Even though the view wasn't as spectacular as I hoped, I do see myself coming back next year. It's something different compared to the other markets. I do see a problem coming up, if the markets is becoming more popular: Possible waiting lines at the entrance.
Location + more info