Motorworld Cologne: Classic meet luxury cars
Motorworld Cologne, a museum that's actually a car shop, a garage, a restaurant and a very special hotel. A recommendation if you like old or sports cars!
From the outside, Motorworld looks like a car dealer. Move closer and you'll see that the three storey glas garage has cars from all different manufacturers. These cars are not for sale either: If you own a car that's valuable to you, you can rent a garage space. You'll still have access to the car 24/7.
Michael Schumacher Exhibition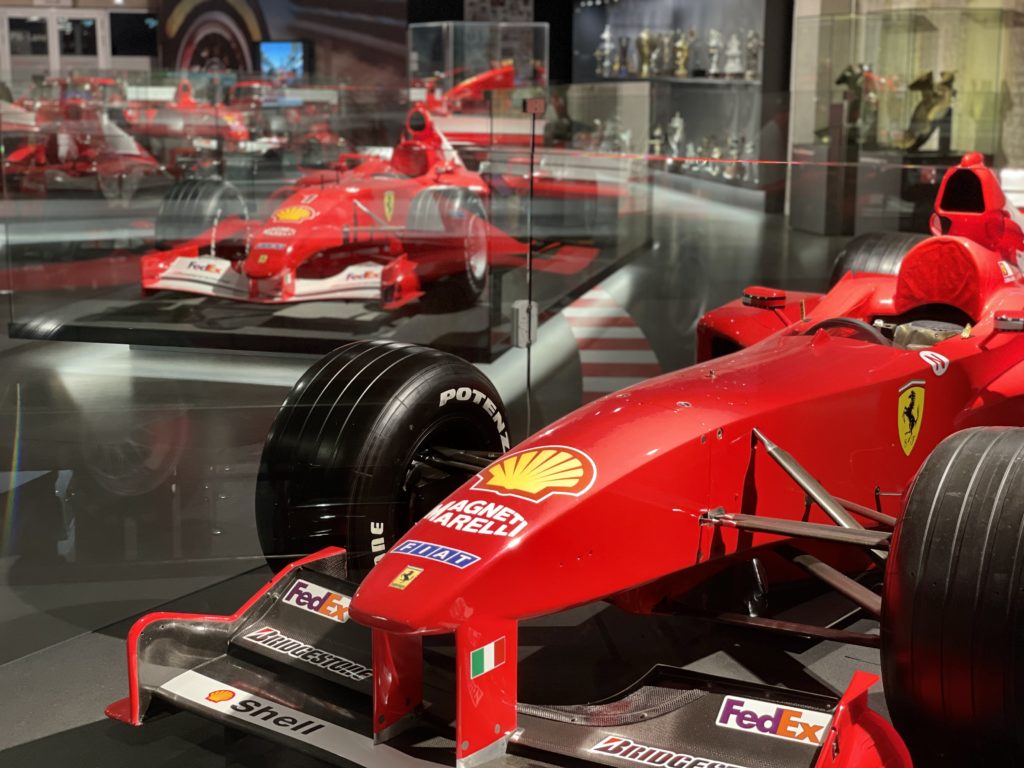 From the entrance, we walked up the stairs to the permanent Michael Schumacher Exhibition. This exhibition features track suits, cups, helmets, formula-1 cars and karts – all from the private collection of Schumacher. The cars span his whole career from Jordan, Benetton, Ferrari and Mercedes.
Levy Classic Cars & "Oldtimers"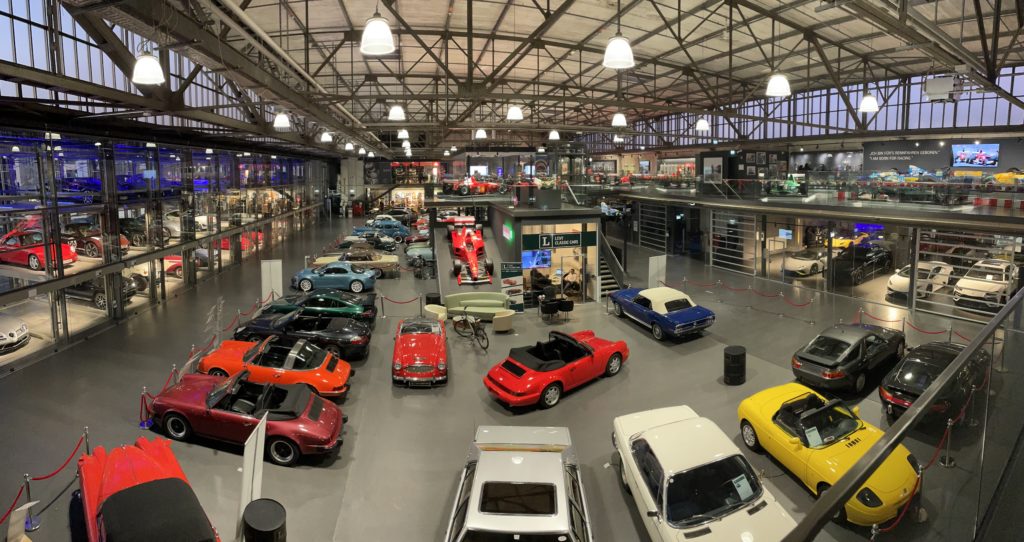 The ground floor could be mistaken as an exhibition, but is actually car dealer Levy Classic Cars. Here you will find classic cars like the Ford Mustang, various Porsches, Jaguars, Mercedes. Another area belongs to the Oldtimer Service Köln which offers repairs and restoration. The Oldtimer Service also sells refurbished classic cars.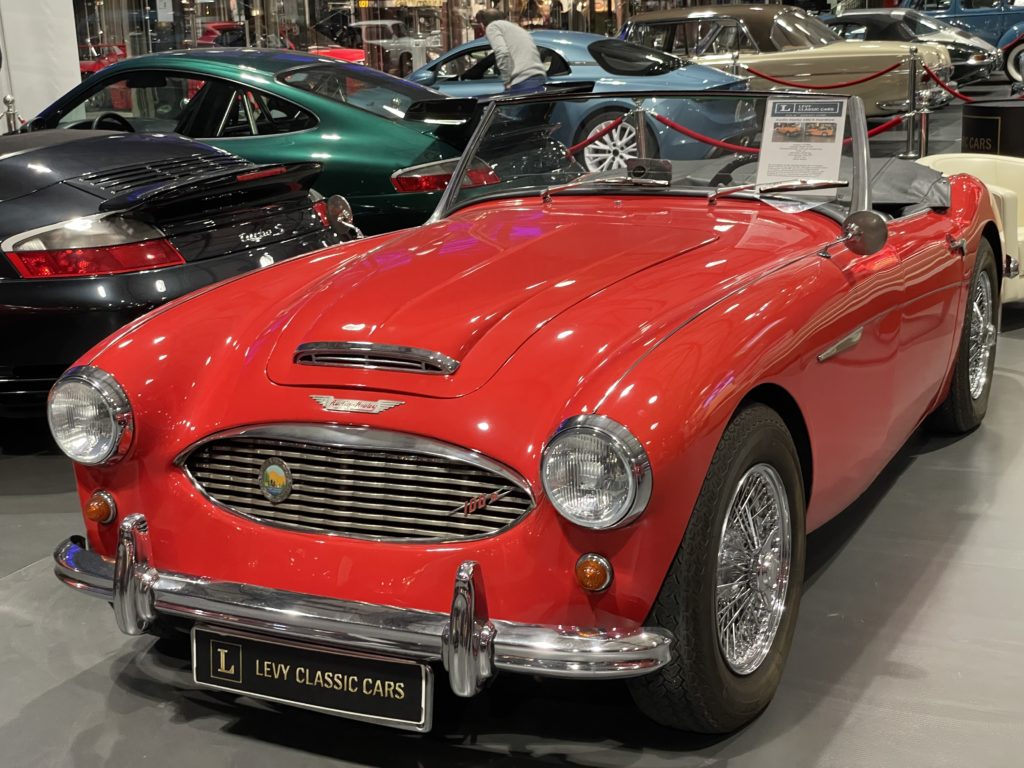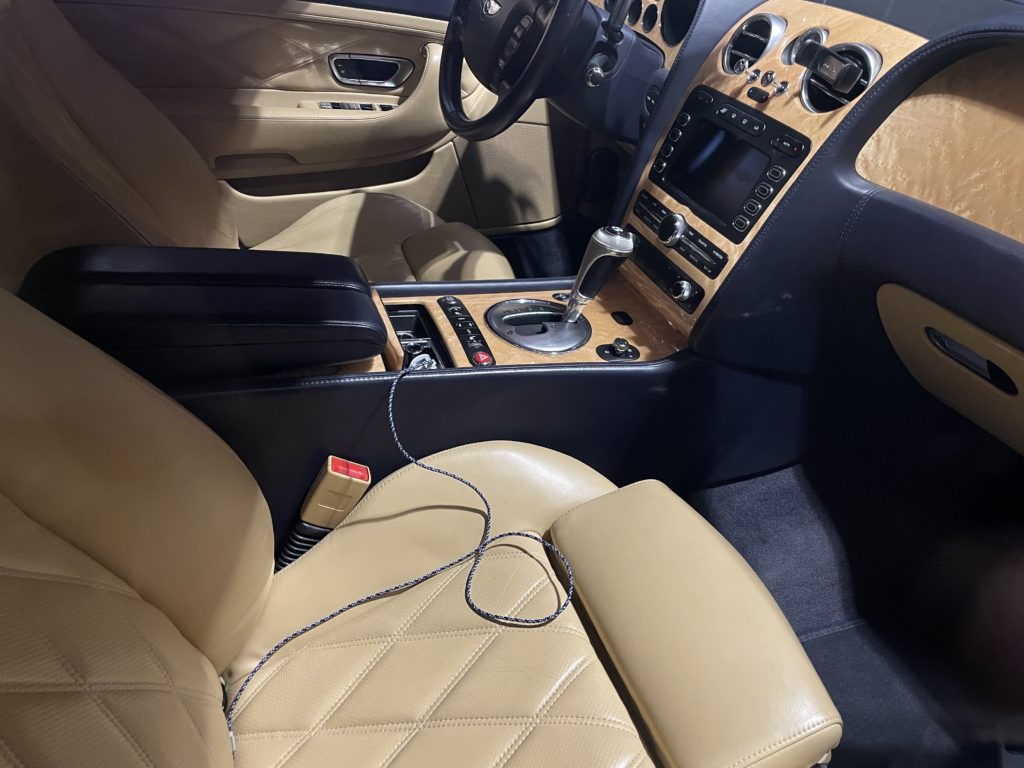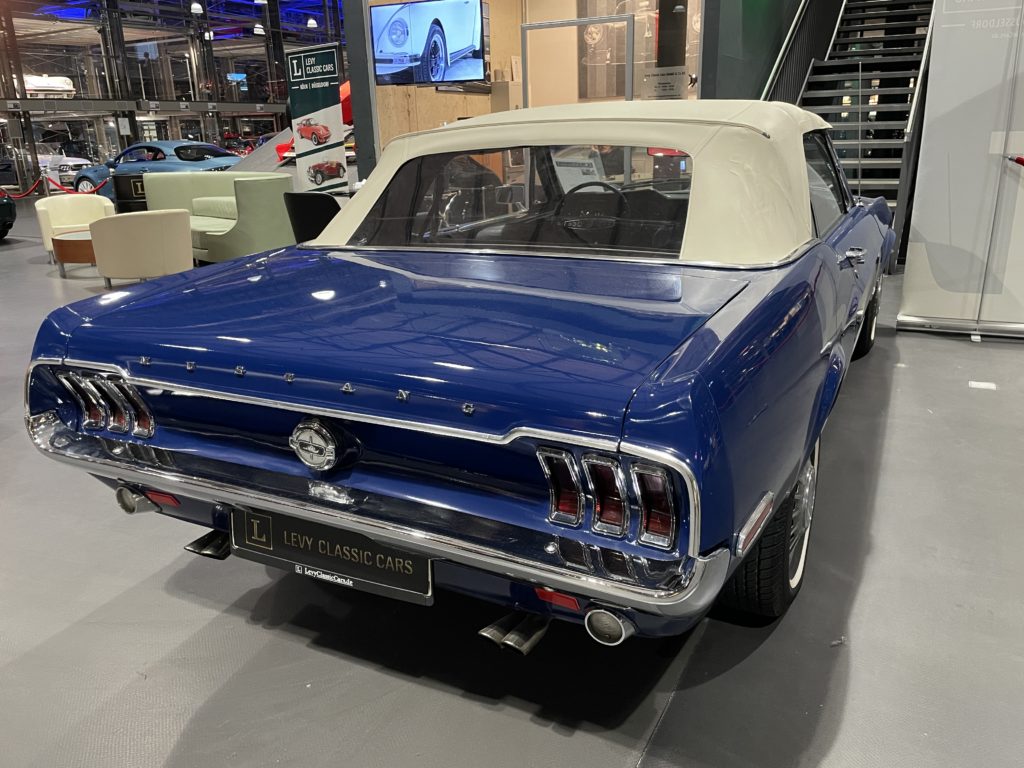 Other shops at Motorworld
Various other shops also cater to the car enthusiasts. Their opening hours may differ from the Motorworld. Besides luxury cars and old timers, you can also buy Vespa scooters, high quality bicycles and other high-priced items from various dealers.
Event Space and hotel
Parts of Motorworld can be rented for business events. Also attached to the building is a hotel. The V8 Hotel is a theme and design hotel, designed around the car theme. Book one of five car suites and you can sleep with a view of your car. Car suite 007 offers a few additional gadgets and a mini bar for every wanna-be agent. The theme rooms feature either a car or aviation theme: Beds with the front of classic cars, tables using upcycled tyres or oil barrels.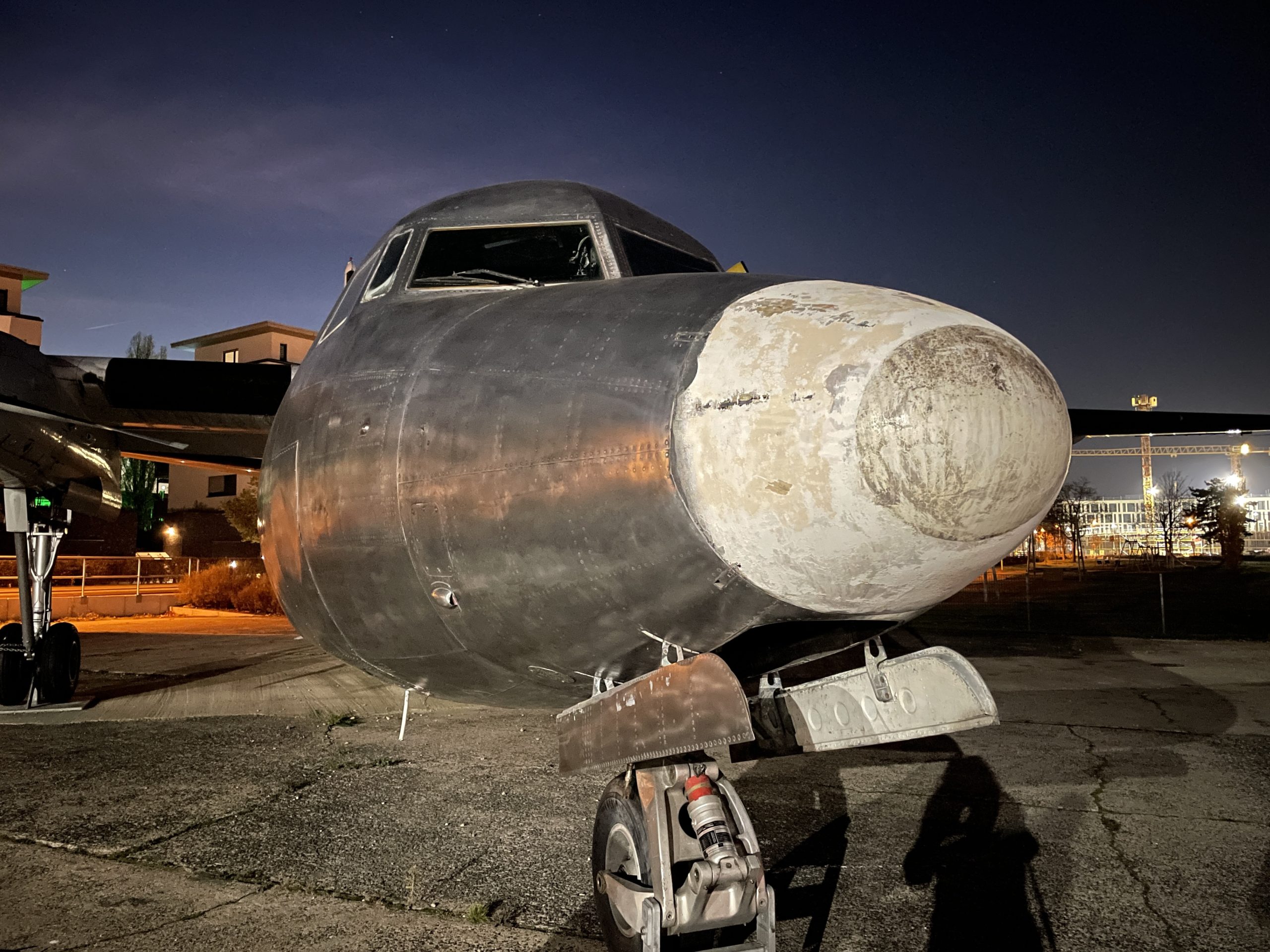 Trivia
The location of Motorworld and the neighbouring IKEA store was once part of the airport Butzweilerhof. Reminders of this past can be found in the small park next to the tram station and at Motorworld.
Dinner Time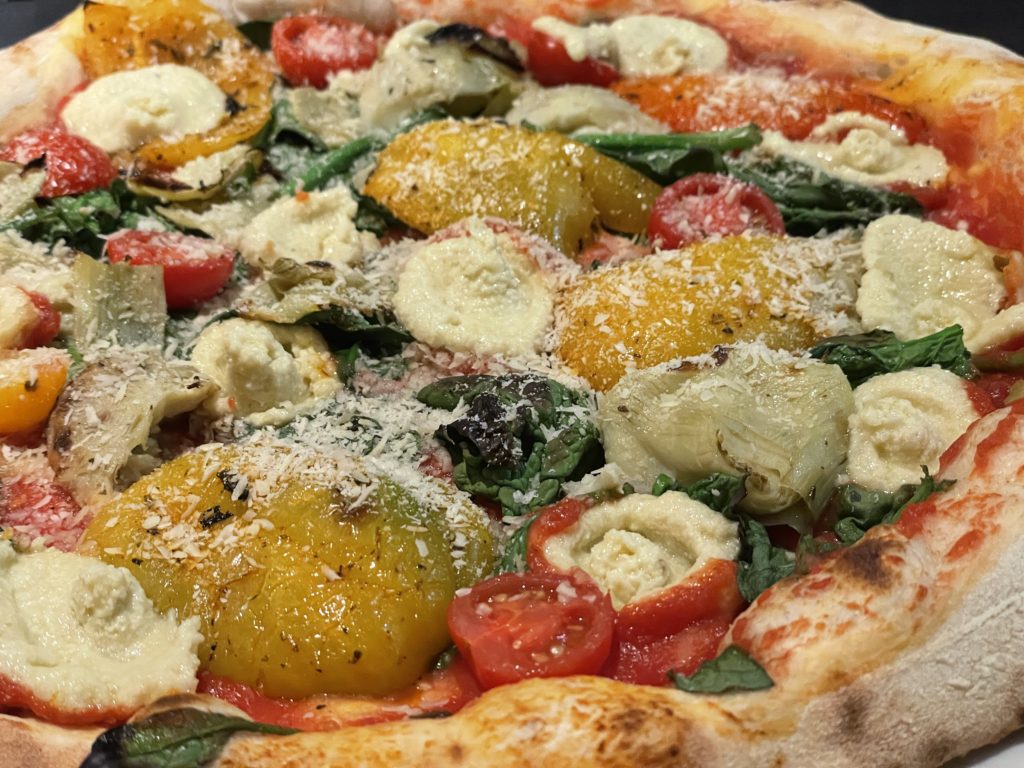 The restaurant Moto Foodgarage offers Italian food and a breakfast buffet. You've got your pizzas, pasta, salads, various wines and beers. Vegan and vegetarian meals are marked. I chose the Veggie Burger with a bean/mushroom-based patty and potato dippers. There's also a vegan version of this burger. There is at least one meal for vegans/vegetarians in each section.
The potato dippers are very crisp and tasty enough that the dip isn't actually needed. The veggie burger was equally great. My friend had one of the pizzas that also looked tasty. As for dessert, Moto offers various cakes, shakes and ice cream.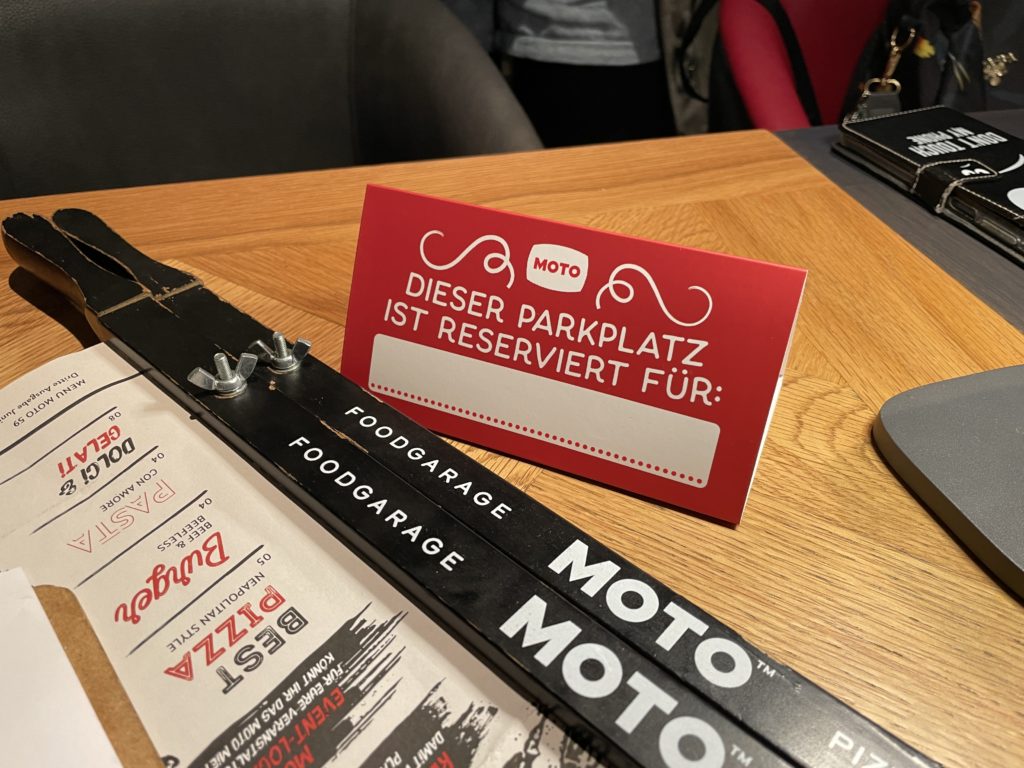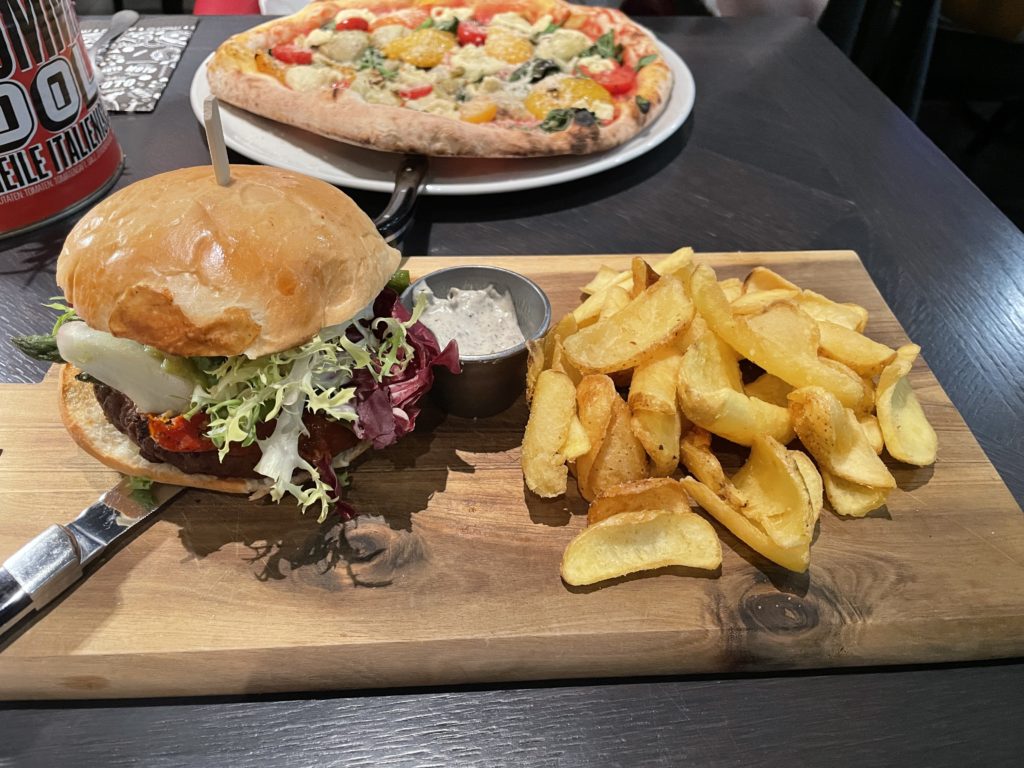 Motorworld location + more info