Engelchen Markt: Christmas market in Düsseldorf
Between Düsseldorf's Old Town and shopping street Königsallee is this small and cozy Christmas market. Plenty of angels and an illuminated pavilion!
The angel theme is present at each booth: Angels sit on top, looking down at the visitors. The most striking feature is the illuminated music pavilion in the centre. I was surprised that it was open in these times. Of course there are plenty of Christmas trees around, of which Germany seems to have an infinite supply.
Even in the confined space of the Heinrich-Heine-Platz, there's everything you'd expect from a Christmas market. There's a shop that actually sells angel figures: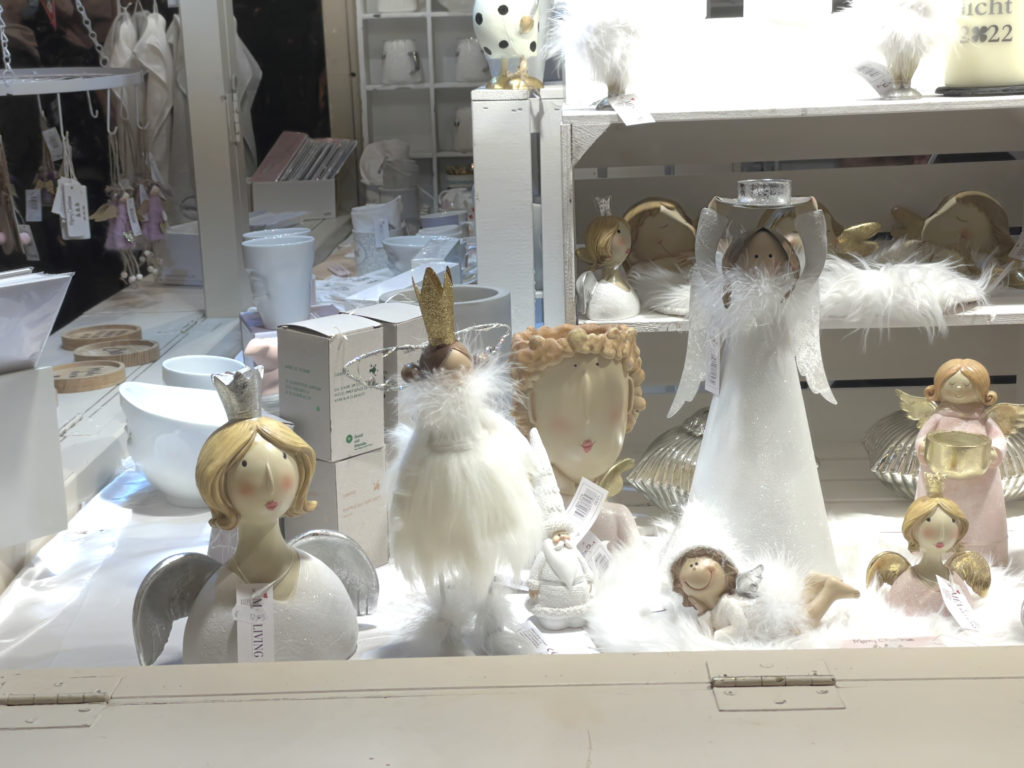 There's plenty of non-food items at this market. At one booth cute animal lamps were sold. Very cute but also a bit expensive. There was no penguin available which was a bit disappointing.
Something I've never quite understood are chocolate tools. These are tools and other objects made out of chocolate. They are not meant to be used as actual tools, but depending on the manufacturer they do look the part. That's especially true for the rusted look. I'm not quite sure when chocolate tools appeared first and they are not a regular feature of every Christmas market. For some reason, there were two chocolate tools booths at the Engelchen Markt.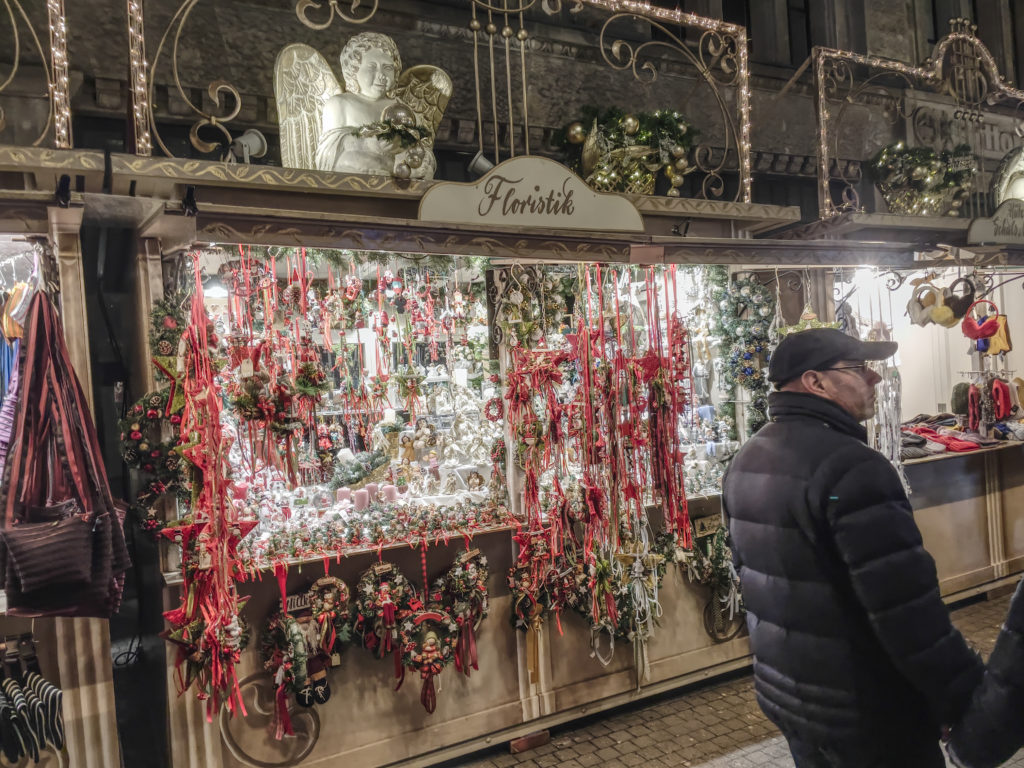 All the Christmas stuff seemed to be concentrated in the "Floristik" booth. This one almost hurt my eyes because it was so packed with candles, angels, snow globes, little trees and more. This one had actually additional space which was used for display purposes only.
In the end, I was happy when my penguin-trained eyes spotted some Christmas penguin. It's a penguin with a scarf mounted on a star. If I didn't have already a similar figure, I'd have bought it.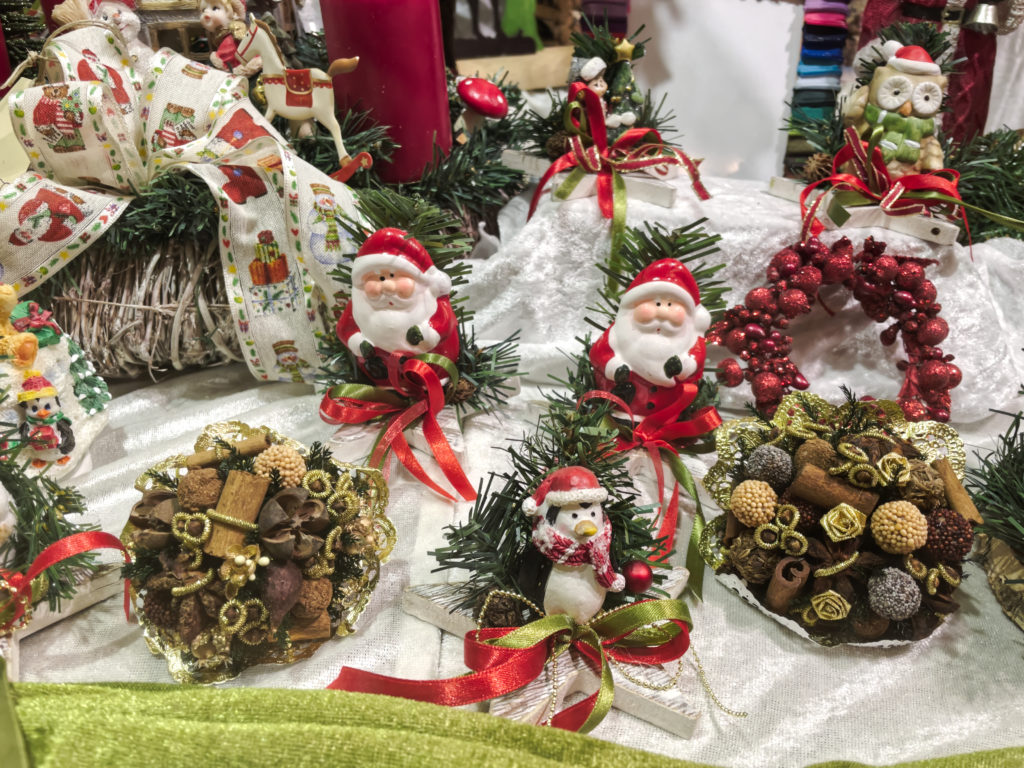 Engelchen Markt location + more info
Location
Heinrich-Heine-Platz, 40213 Düsseldorf
Opening hours
11am-8pm (9pm on Fridays and Saturdays)
Corona rule
2G (vaccinated/recovered)