Nikolausdorf, the Christmas Market Village in Cologne
Nikolausdorf is a Christmas village in Cologne's central city next to the impressive middle-age Hahnentorburg. It's one of the most beautiful Christmas markets in Cologne.
The "village" is located in one of Cologne's busiest quarters. The Rudolfplatz is a stop for various tram lines and there are dozens of restaurants around the station. The square around the Hahnentorburg is sometimes used for markets. Originally, the Hahnentorburg was one of the twelve gates of Cologne's old city wall.
During the Nikolausdorf, winter and Christmas images are projected onto the Hahnentorburg. This is of course best experienced in the late evening and not at 5pm, when I visited the market last Friday.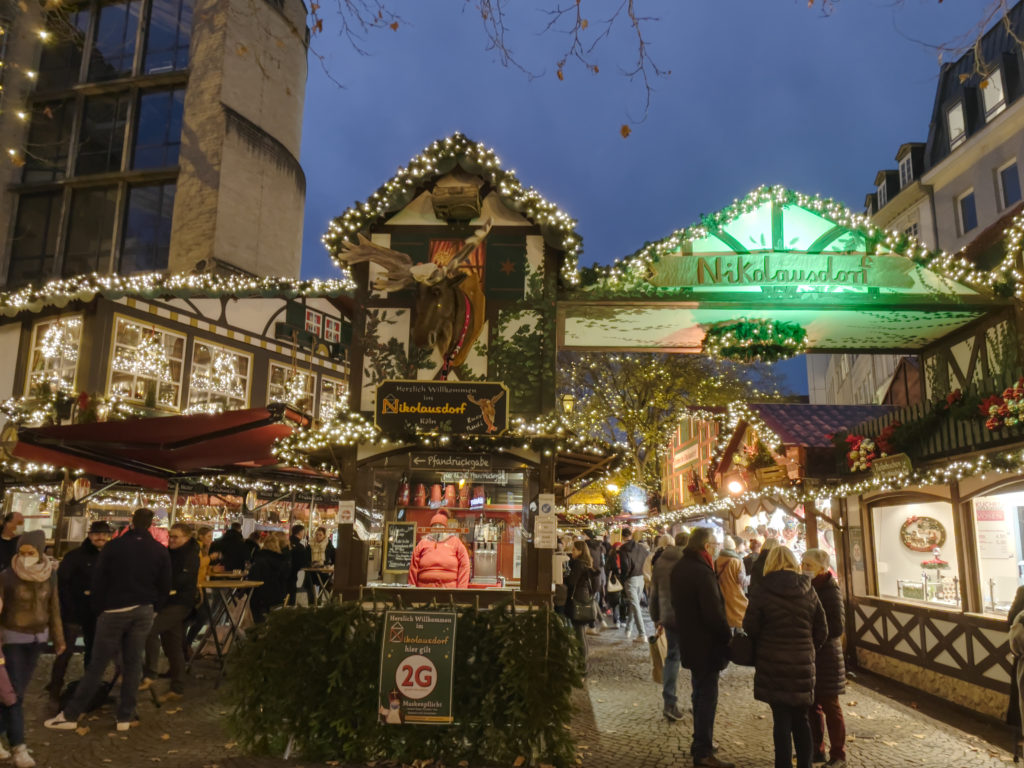 At one entrance you're greeted by Rudi, the animatronic elk. Sometimes the elk will sing a Christmas carol (in the local dialect!), other times it will be asleep. There's also a (tiny) stage at the Christmas market and sometimes St. Nicholas will walk through the market.
And the market is really pretty! Even from the outside, it looks good. As with other markets, you have a mix of food stalls and stalls selling seasonal or Christmas goods. The stalls itself are probably the best looking in Cologne and contribute to the village atmosphere. I'd suggest looking at each one, because they all look different. But everything is still blending in with the village theme.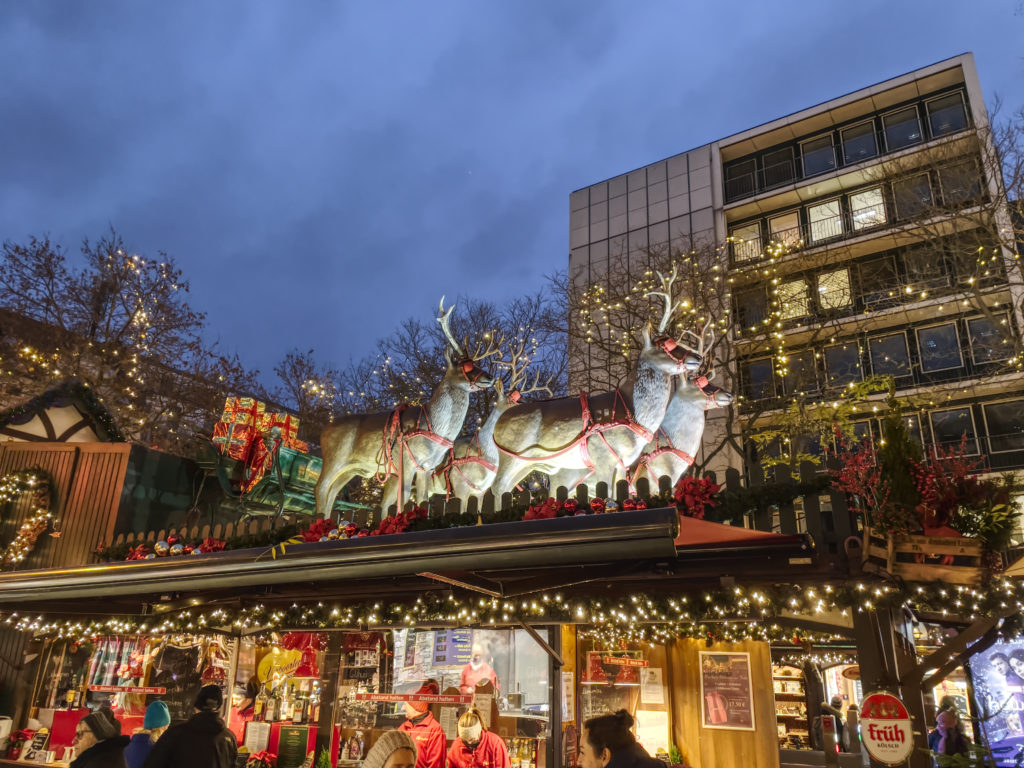 Nickolausdorf: Other than food
As with every Christmas market, crowds usually stay where there's something to eat. But while (almost) everyone will go for the not-very-cheap glow wine, a Christmas market just wouldn't work without non-food booths. One vendor sold an assortment of nice Christmas-themed snow globe. Another classic is the "Christmas star".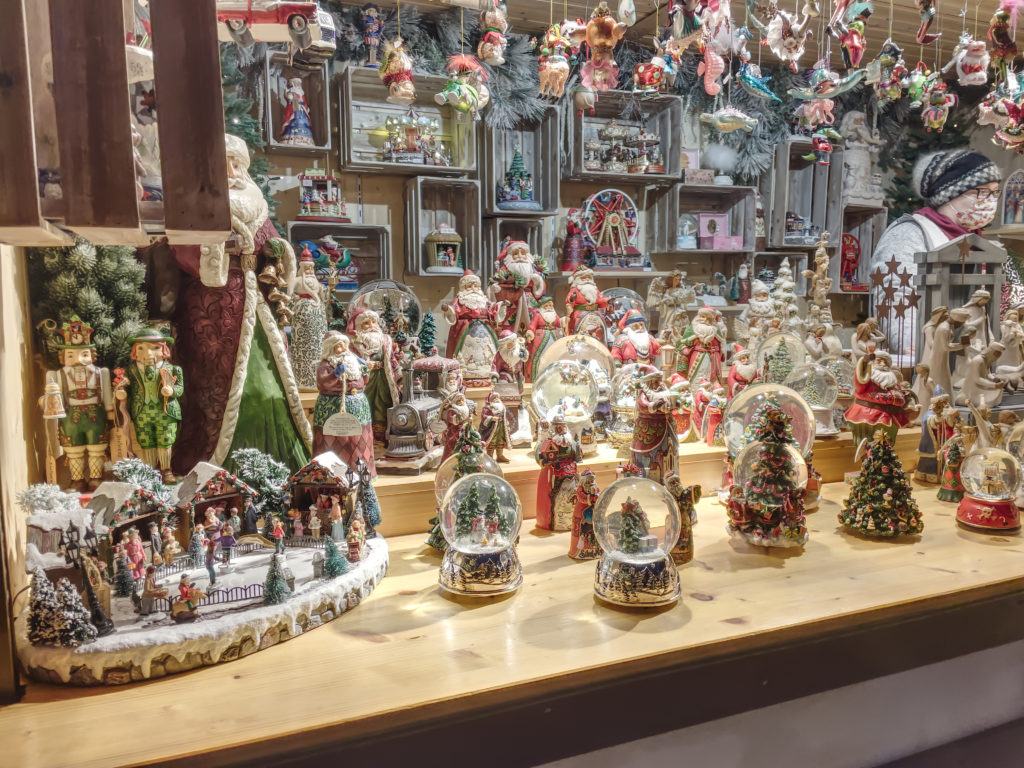 Besides the stage, there are a couple of parts at the Nickolausdorf where you can't buy anything. One of them is a nativity scene. This is very common for Christmas markets in Germany. They usually depict Mary and Joseph with baby Jesus or the Three Kings. The one here went for a more fun look, especially with the animals. A nice addition is the orange mouse, which looks suspiciously similar to the mouse from "Sendung mit der Maus". It makes sense, because local public TV station WDR co-produces the show.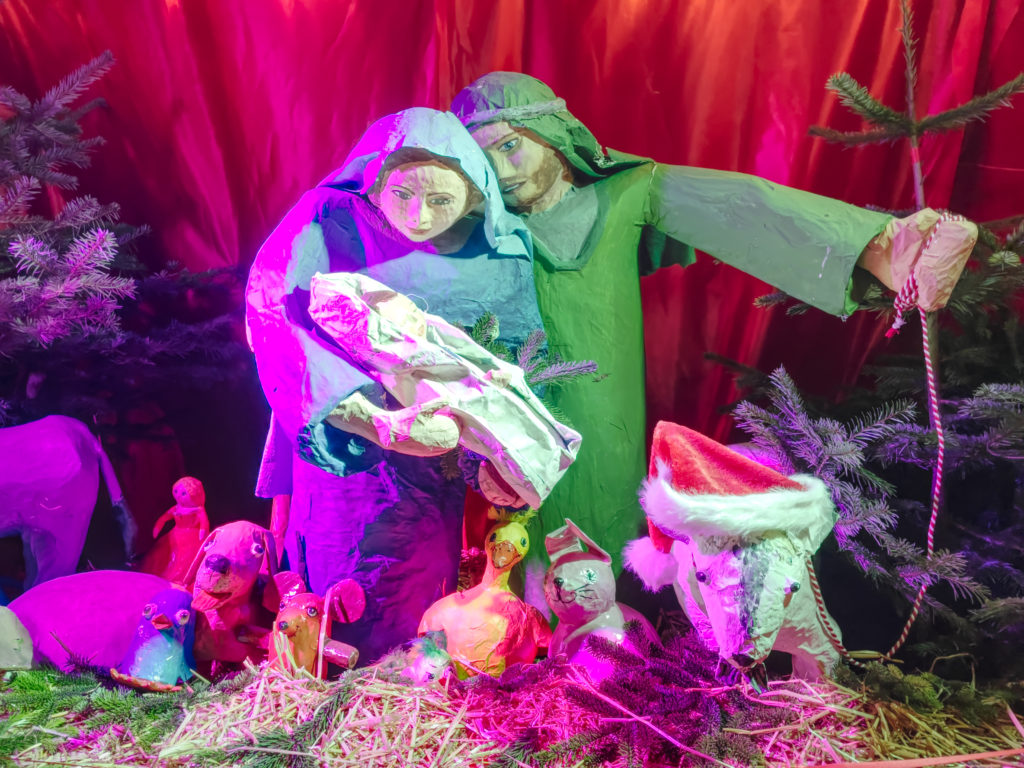 Note: Because of the worsening pandemic situation in Germany, it may be possible that Christmas markets will be closed before December 23.
Other Christmas markets
Both the Heavenue Cologne and the Christmas market at Neumarkt are within walking distance.
Nickolausdorf location + more info
Website
https://nikolausdorf.com/
Open from
November 22-December 23,
everyday 11am-10pm
Location
Rudolfplatz, Cologne
Corona rule
2G (vaccinated/recovered)