Heavenue Cologne – The Gay Christmas Market
Heavenue Cologne is one of the more special Christmas markets and an early starter: It opened on November 18! There's stage shows, a fountain and colourful booths.
But first and foremost, it's a Christmas market. In fact, if you visit Heavenue when there's no stage show, it doesn't look that special. But that's to be expected. So you can drink your Glühwein (glow wine), buy a gingerbread heart or roasted almonds. Like many other Christmas markets, it barely changes from year to year.
This year was different of course, because Heavenue is held during a pandemic. All of Cologne's Christmas markets opened with 2G rules in place. Only vaccinated or recovered people have access. Random checks are done to verify the vaccination status.
Just outside the entrance I spotted a photo machine. These express photo machines are becoming more popular in recent years for instant photo fun.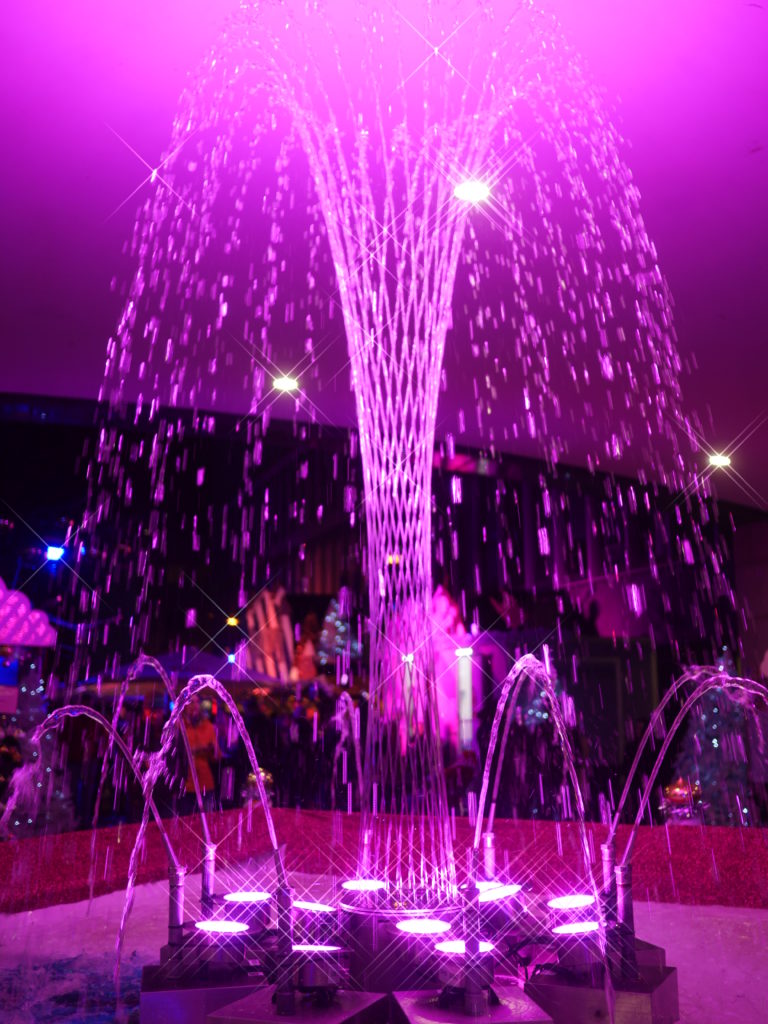 The main attraction of Heavenue is the fountain though. Los of visitors take their couple or selfie shots there. The other one is a rotating Christmas tree.
Heavenue Cologne also has a stage where various artists perform on select days. There are plenty of drag queens showing their dance and vocal performances. Also announced were various musicians who are either part of the LGBT* community or allies. Shows are held between 6 and 10pm.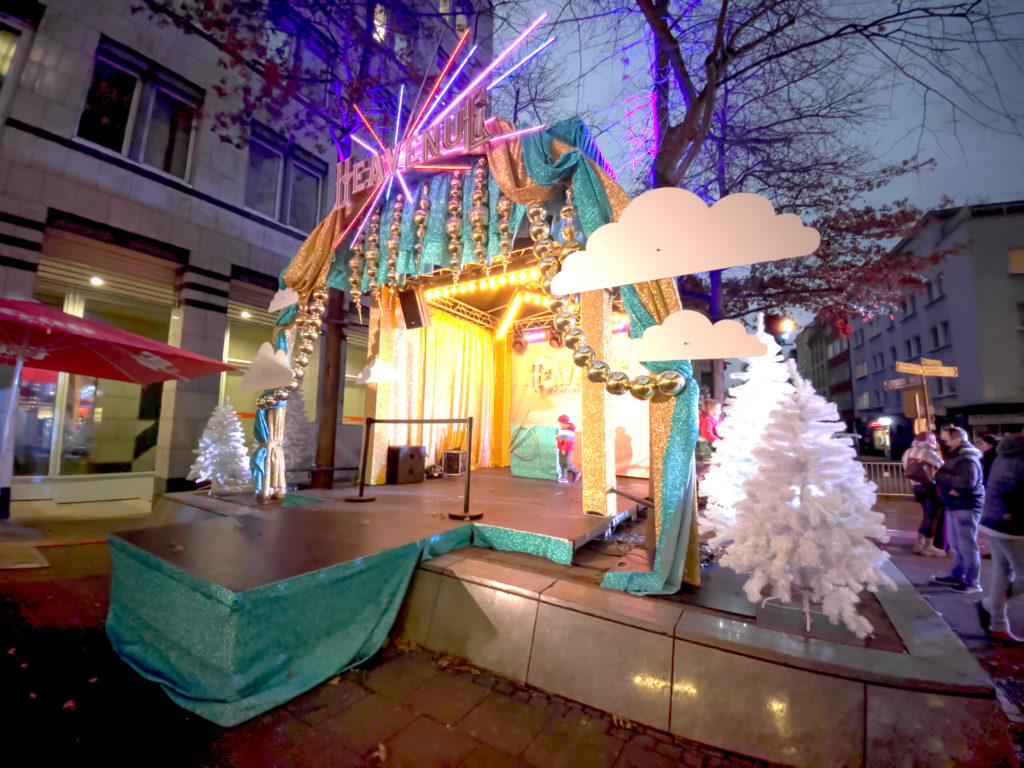 That's also the busiest times at Christmas markets. If you go at 4pm, there'll be plenty of space. It's also easy to visit multiple Christmas markets: The one on the Rudolfplatz is just across the street, the bigger one on Neumarkt a ten-minute walk. You may decide to hit another location afterwards. Heavenue Cologne is located next to the Schaffenstraße, Cologne's gay hotspot.
Note: Because of the worsening pandemic situation in Germany, it may be possible that Christmas markets will be closed before December 23.
Heavenue location + more info