Biberach an der Riss is the capital of the same district and located in the state of Baden-Württemberg. A city with centuries of history, it's part of three significant tourist routes in Germany.
The Riss is the small river and helps distinguish Biberach from other places called Biberach in Germany. Located in the south of Germany, Biberach is an easy half-day trip from Ulm. And that's what I did!
I arrived at Biberach (Riß) station by regional train. From there, it was just a short walk to the old part of town. The first historic building and the center of the old town is St. Martin church. The German name "Simultane Stadtpfarrkirche St. Martin" indicates that this church is special. The church dates back to the 14th century and is still being used by Catholics and Lutheran Evangelicals. St. Martin isn't the only shared church in Germany, but it's the oldest one.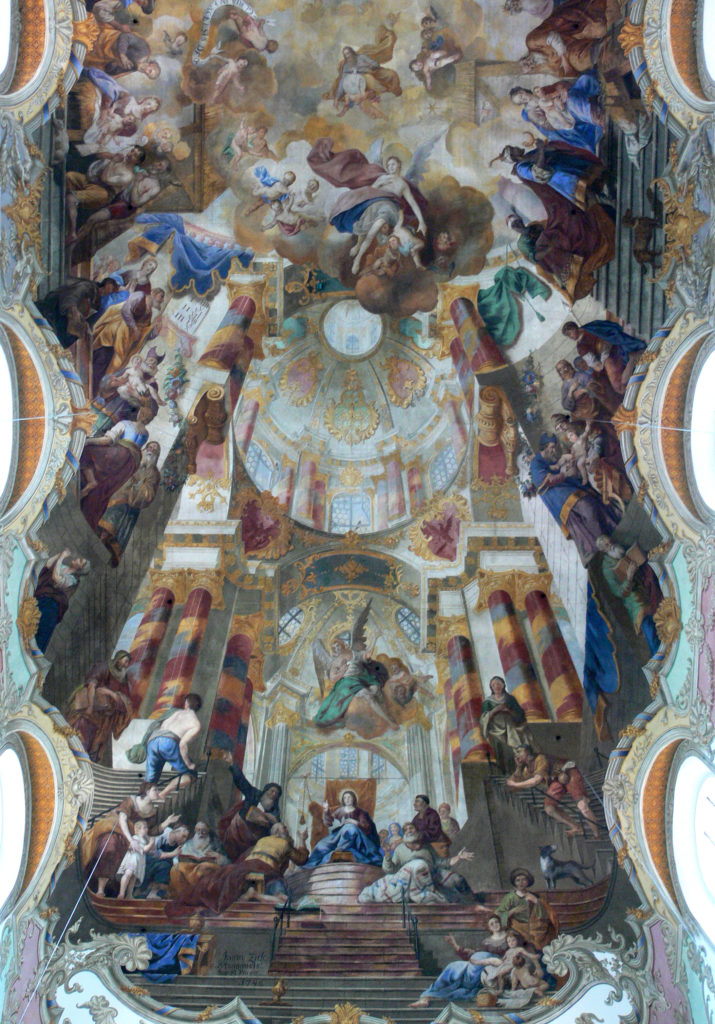 Biberach's Market Square
Close to the church is the Museum Biberach, which I didn't visit. The area around the church has more to offer though. One thing I had on my travel list was the sculpture "Des Esels Schatten" (The donkey's shadow) by Peter Link. Des Esels Schatten is a story about an old absurd legal dispute: A man rents an ass and then rests in the shadow of the ass because of the midday heat. The animal's owner interrupts his rest and claims that he may have rented the ass, but not its shadow. The connection between this ancient story is the most famous son of Biberach, poet Christoph Martin Wieland. He wrote "The Story of the Abderites" between 1773 and 1779. The book is set in the Greek town Abdera, but contemporaries suspected that Wieland was using Abdera as a stand-in for German small-towns.
Historic remains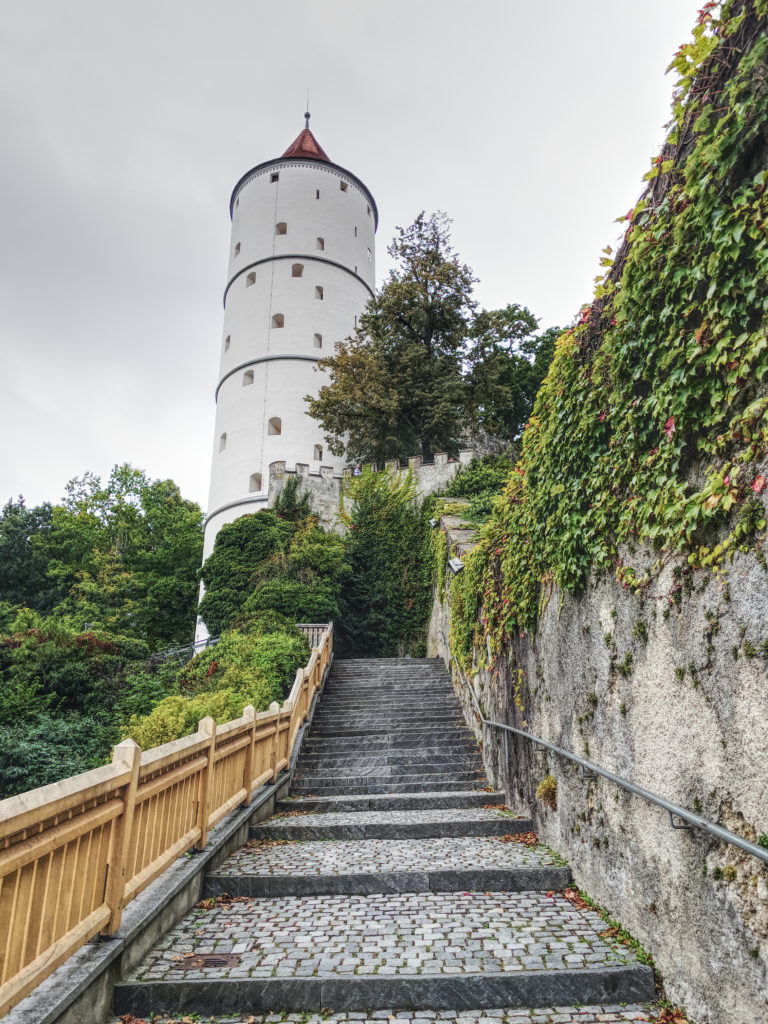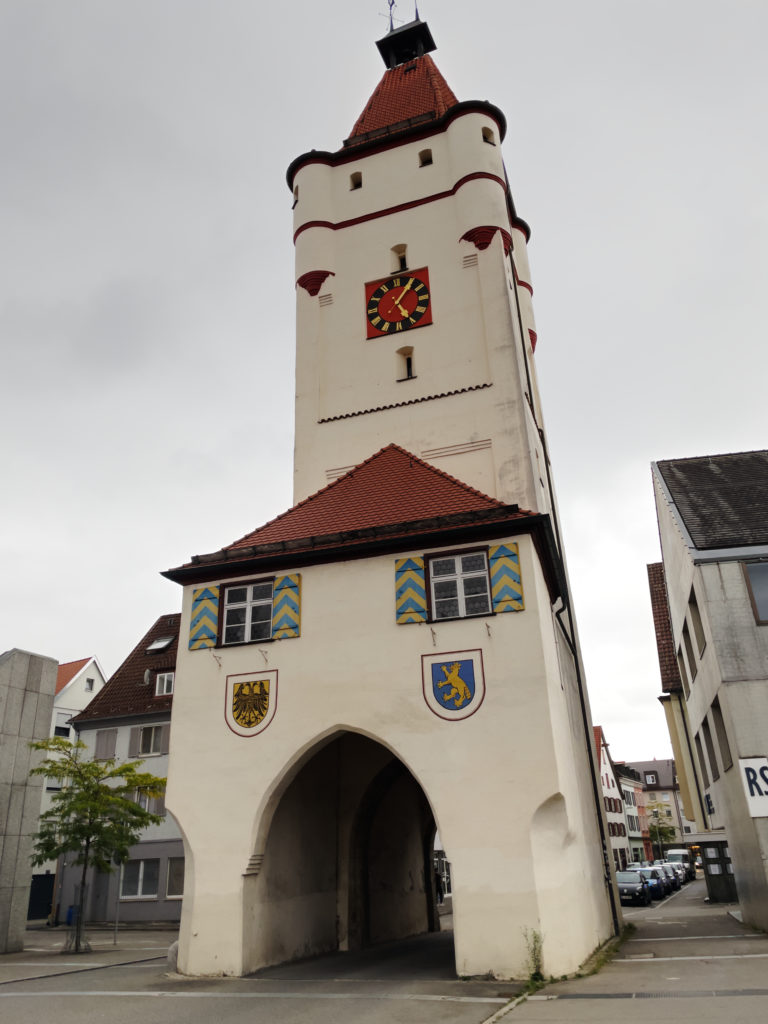 Only parts of Biberach's city wall survived. These walls are connected to the "Weißer Turm" (White Tower). The tower is just a five minute walk from the church and dates back to the 15th century. It was built on the Gigelberg. From the Gigelberg, you'll have a great view of Biberach. Take a rest here, enjoy the view!
There is one other element of the old city wall. The Ulmer Tor is easy to miss and doesn't look too remarkable. But it's over 700 years old and the only remaining city gate. Unlike the White Tower, the Ulmer Tor isn't connected to pieces of the city wall. As a free-standing historic building among modern buildings, it feels out-of-place.
Day trips
From Biberach an der Riss you can continue to Ulm or Bad Schussenried. My itinerary on that day was Ulm – Blaubeuren – Biberach.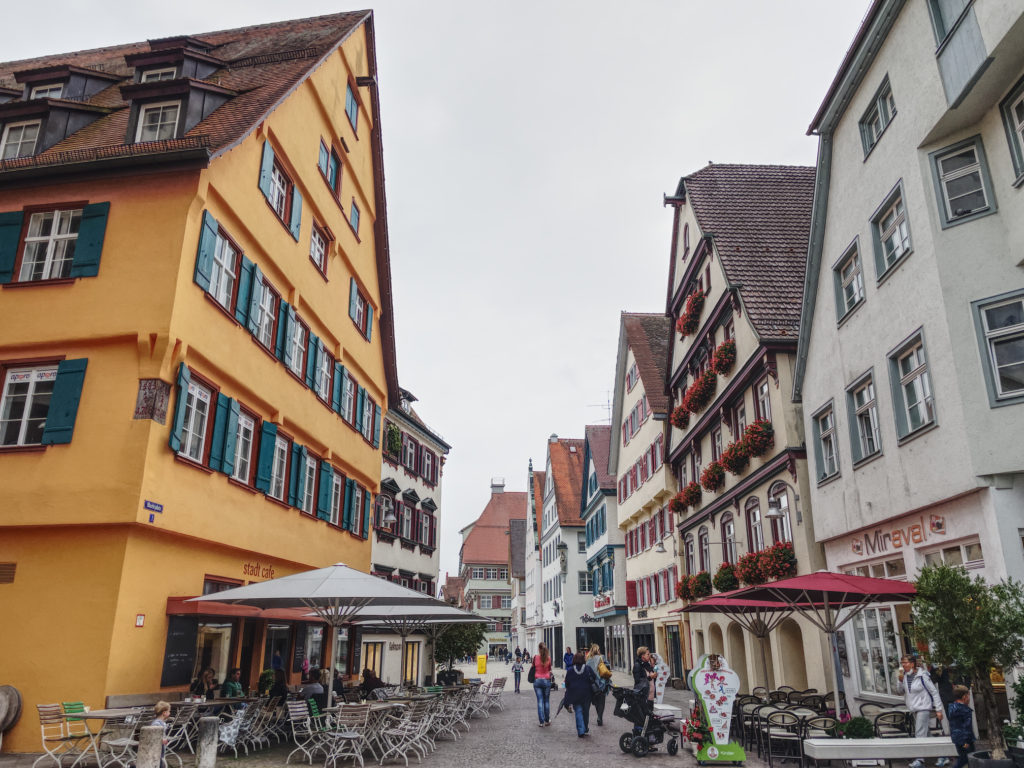 Größere Karte anzeigen