Mariendom Velbert-Neviges: A Brutalist masterpiece
Known as Maria, Königin des Friedens, Mariendom or Wallfahrtskirche, this pilgrimage church in Velbert, North Rhine-Westphalia is not to be missed for anyone interested in architecture.
As the dominant religion in Germany dating back hundreds of years, there is a preconceived idea about how a church should look based on the many churches in German villages, towns and cities. The reality is of course more diverse, but in any case, the Mariendom in Velbert-Neviges defies expectations with its Brutalist architecture. Consecrated in 1968, it's the second largest church in the Diocese of Cologne. The largest one is the Cologne Cathedral (right next to Cologne's central station).
The church is easy to find once you arrive at the bus stop of Velbert-Neviges. The building stands in stark contrast to its surrounding. There is no clearly defined church tower. While the small windows suggest a dark church, the church is built in a way to let in plenty of sunlight.
The walls have a rough quality and are sparsely decorated. However, this makes each piece more impressive. It's no wonder that the Mariendom became one of architect Gottfried Böhm's most famous works.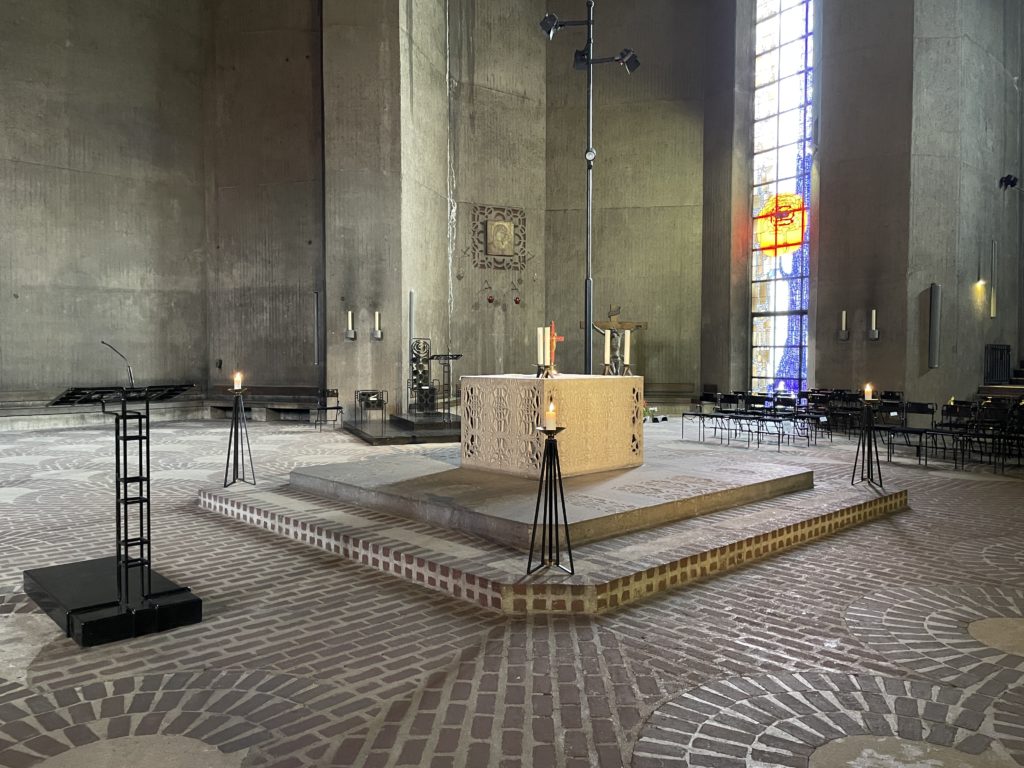 How to get to Mariendom Velbert-Neviges
Velbert-Neviges can be reached by regional train + bus from Cologne or Düsseldorf central station. Take either a region train or regional express to Wuppertal-Vohwinkel and then switch to the S9 bus in the direction of Essen-Steele. Note that the bus is a temporary replacement for the S9 train. A section of the S9/RE49 tracks had to be suspended due to flood damage. Website: Marienwallfahrt Neviges (German only)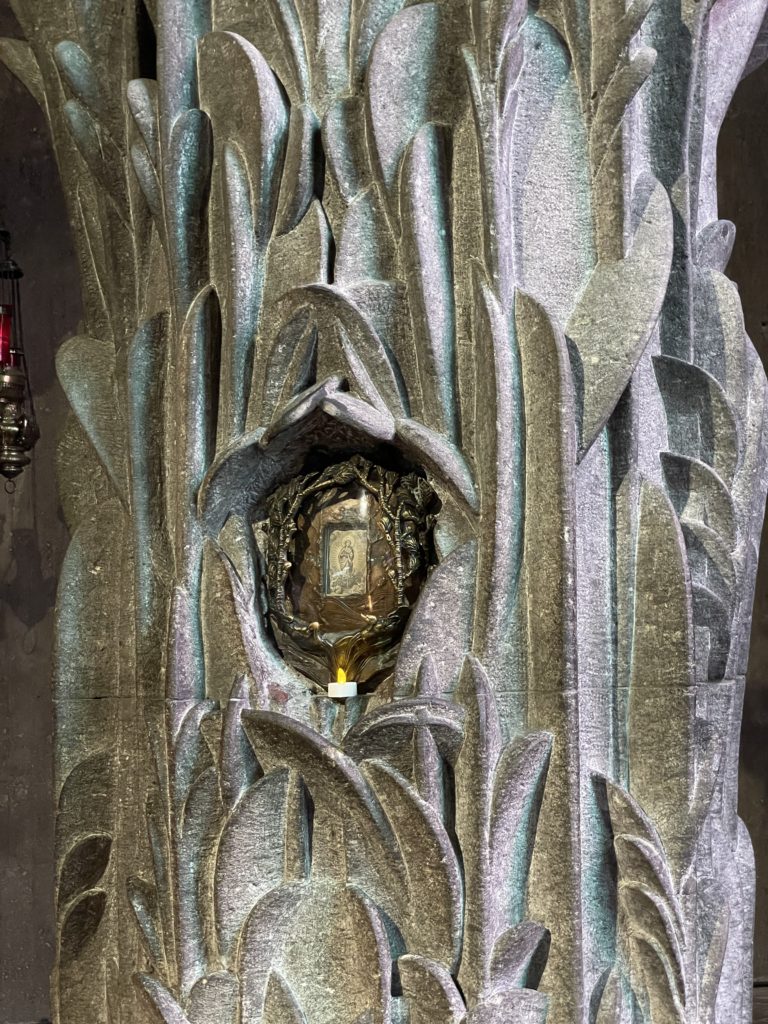 Trivia
Due to the Corona pandemic, there is no water in the holy water font. Believers don't have to leave church without holy water though, as the Mariendom offers holy water to go. Just turn on the tap to fill your bottle with holy water. I think that's a terrific idea!