Emden's town hall in the city centre (map)
Today's destination was a small German town in the west: Emden. So I packed in my video camera, photo camera and GPS watch and took the regional train to Emden. In Bremen I had to change trains and that's when it happened: The straps of the bag went loose. I wished I had taken my rucksack with me!
The town is quite small and when I arrived the tourist information center was still closed. Doesn't matter too much since the way to the sight-seeing spots is quite clear, once you reach the central part of town (maybe one km from the station).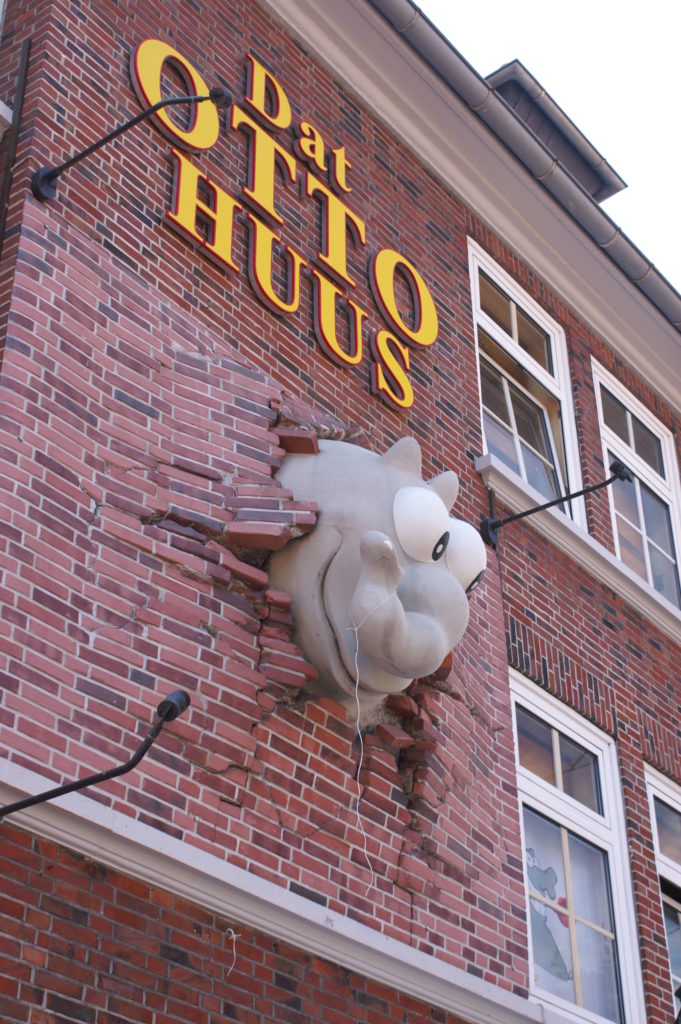 Wall of the Otto museum (map)
Otto Huus in Emden
I came to Emden to make a long-time dream come true: going to the Otto Huus. The Otto Huus is a small museum/shop about Emdens most famous citizen, Otto Waalkes. On the ground floor there is the shop where I bought myself a t-shirt and a new bag to replace the damaged one. The museum is on the two floors above and costs two Euro. On the walls are various Otto memorabilia and on the top floor is a movie theater where they played some of Ottos earliest works. I still remember the texts of quite a few of them 🙂 Besides the Otto Huus, Emden is a nice town with a small harbour and various museums. I wasn't in the mood for another museum so I just walked around a bit, enjoying the good weather with some ice creme.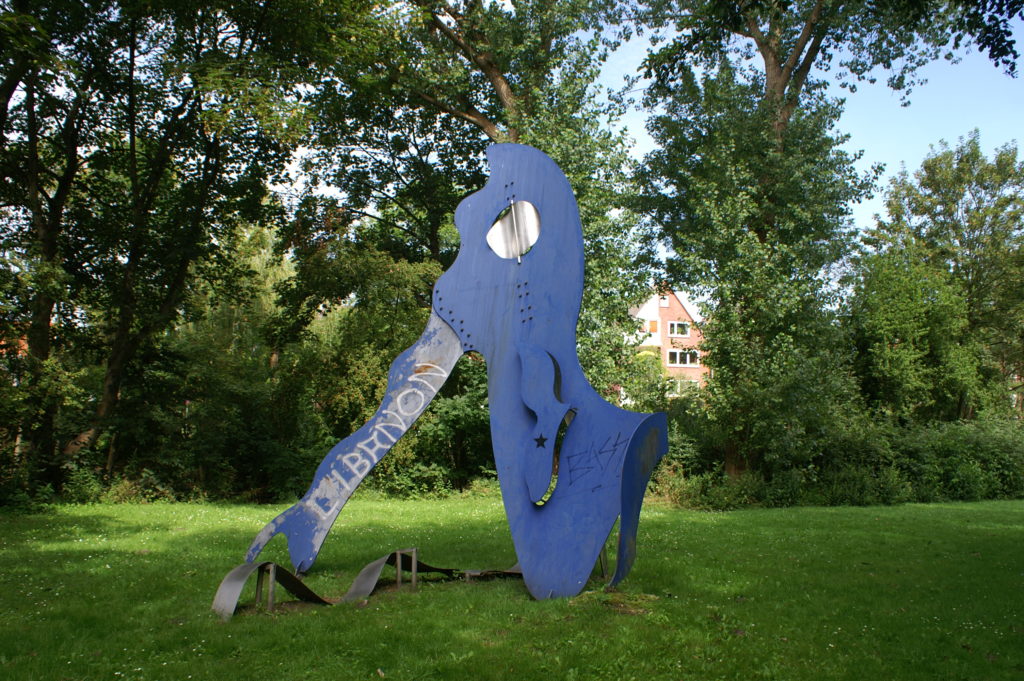 There is also a big park which has some sightseeing spots of its own.
Going back to the train station, there is a Wasserturm (water tower), an old train exhibited (you can go inside) and a mini railway for kids and adults. (map).