Die Dachbodenbande – Toy Museum in Hamburg
This is a museum unlike any other toy museums: Die Dachbodenbande recreates an attic full of toys and other things of a long gone child hood. It invokes nostalgic feelings for those who are in their 40's and is place of discovery for all ages.
While it's the kind of attic that you can still walk through, nothing is orderly, but nothing is put behind glass either. There is no further information of the exhibit and some are not in pristine shape – this is intentional.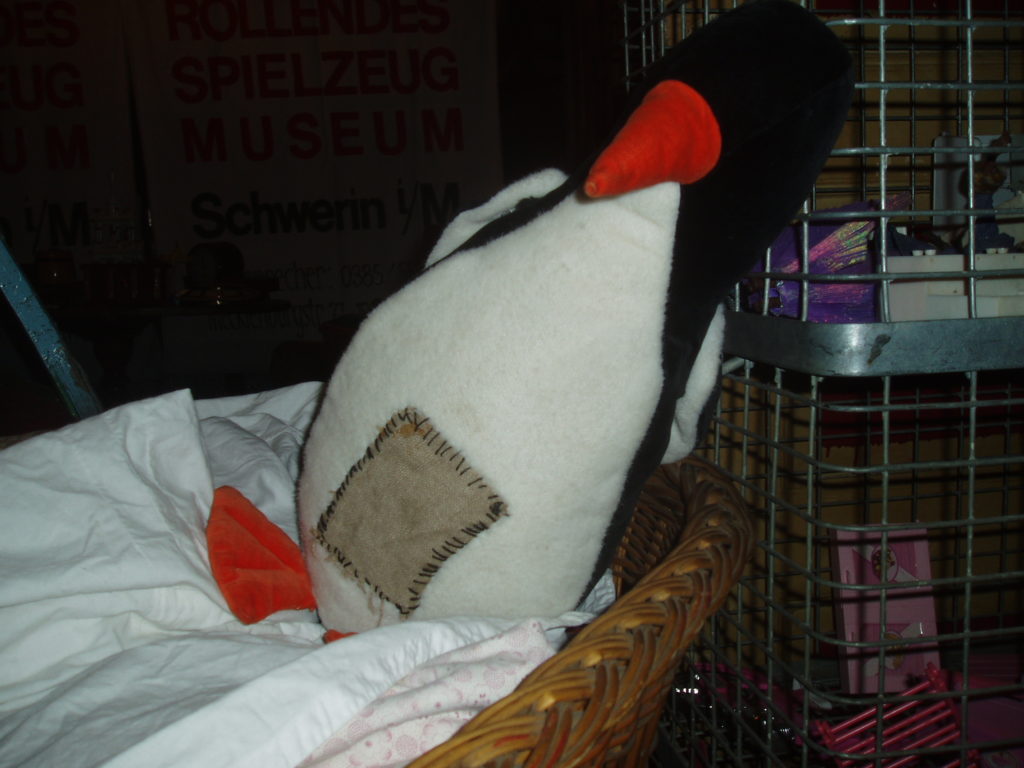 "Dachbodenbande" translates to "Attic Gang" and refers to a group of cuddly toys. The owner gladly explained to us the role and history of each pet. The penguin's name is Otto, the boss of the gang. He supposedly was a former race car driver but rumors are that he's lying and he used to sell vacuum cleaners.
The Dachbodenbande used to be in the Speicherstadt, in the same building as the Miniature Wonderland. They have left Hamburg in 2011, moving to Wendorf near Stralsund in Mecklenburg-Vorpommern.