Osterstraße Street Festival
Street festival season in Hamburg usually opens with the festival in the Osterstraße. Plenty of things to eat, music to enjoy and places to shop.
During the festival, the street is blocked for cars and various booths open on both sides of the street. Like most street festivals, the Osterstraße Street Festival is quite a local affair and not a tourist magnet.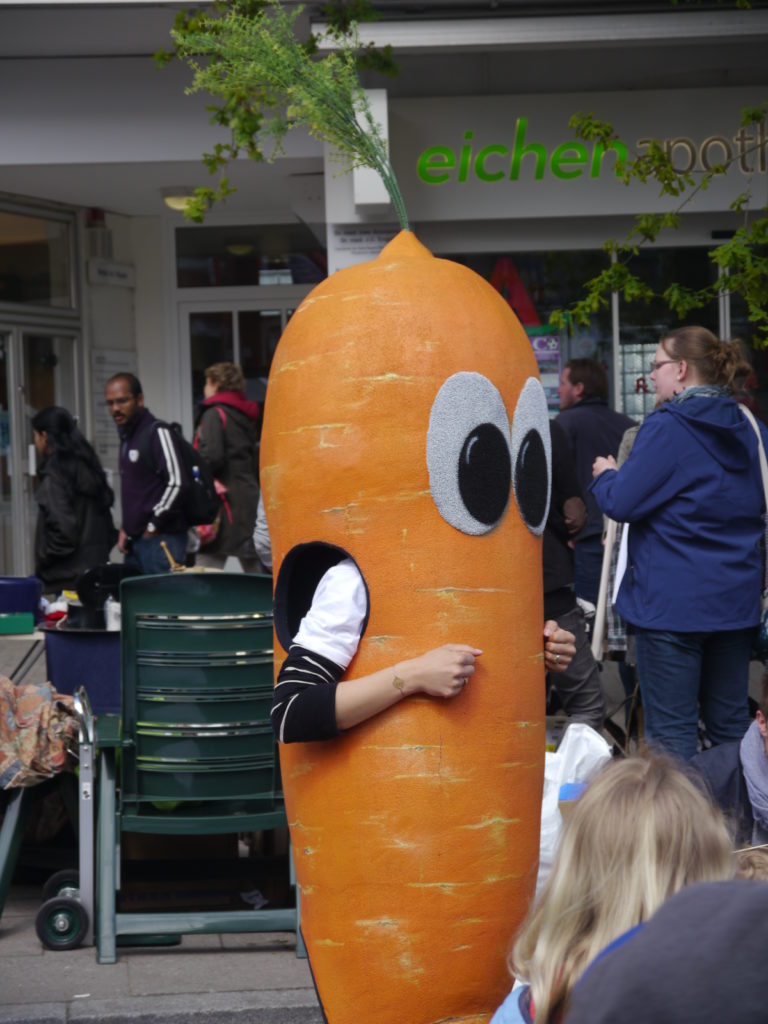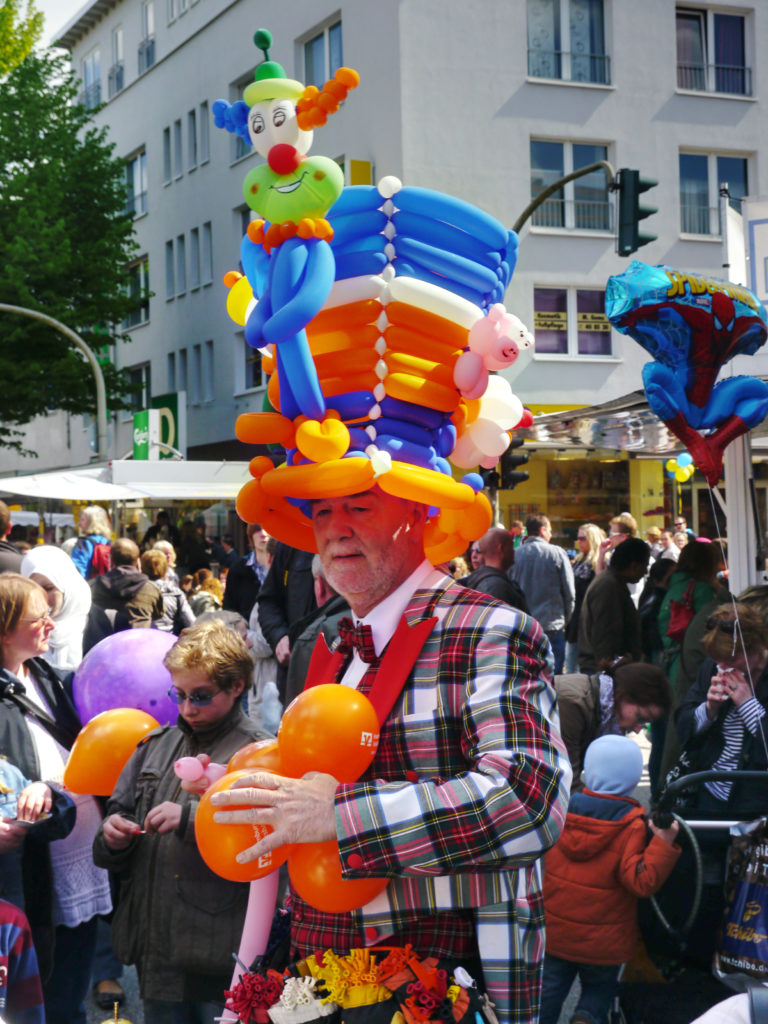 There were plenty of people walking around, like a walking carrot or a balloon maker. Both were popular with the kids. The "flying bus" was probably also popular – I know I would've liked it as a kid.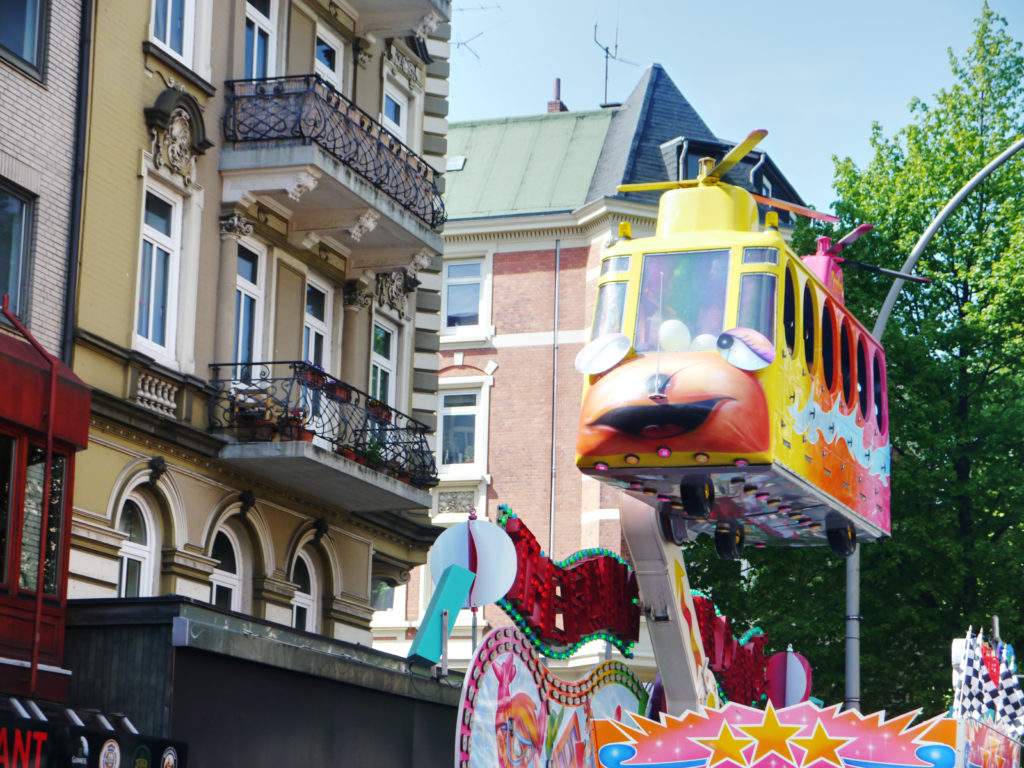 Political parties are also sometimes present, in this case the Christian Democrats. Their wheel of fortune included red fields (you lose), a hint at the rival Social Democrats.
Live music is of course also part of the festival. Most of these bands likely tour multiple street festivals. It's usually a mix of newcomers, cover bands and veteran bands.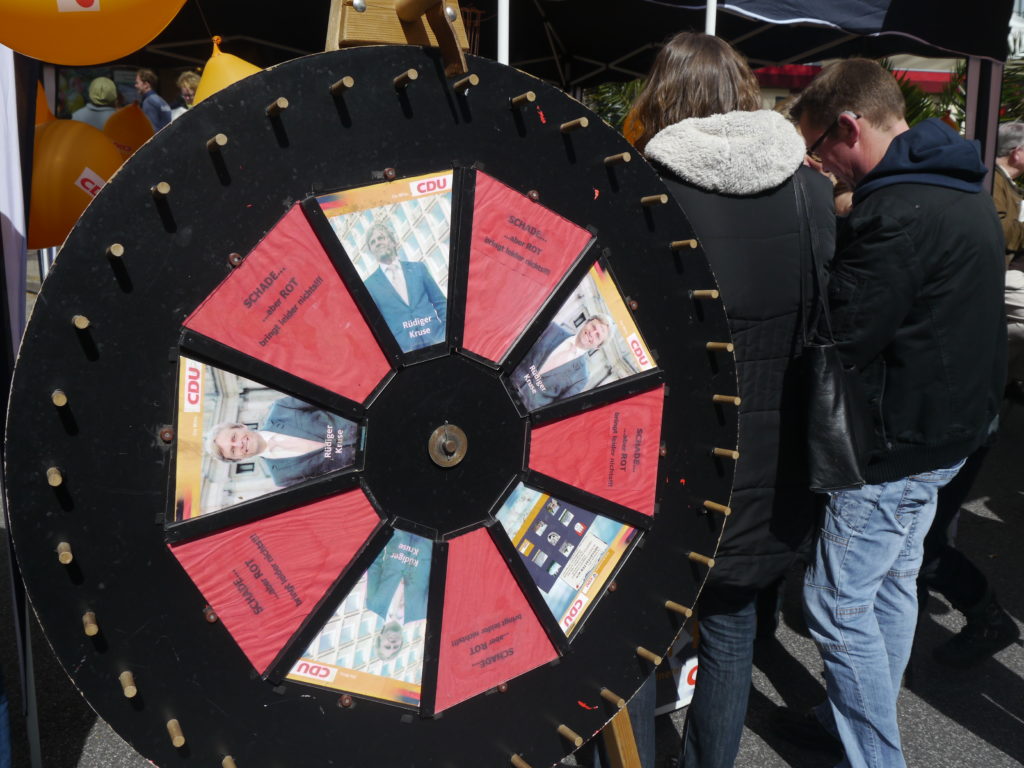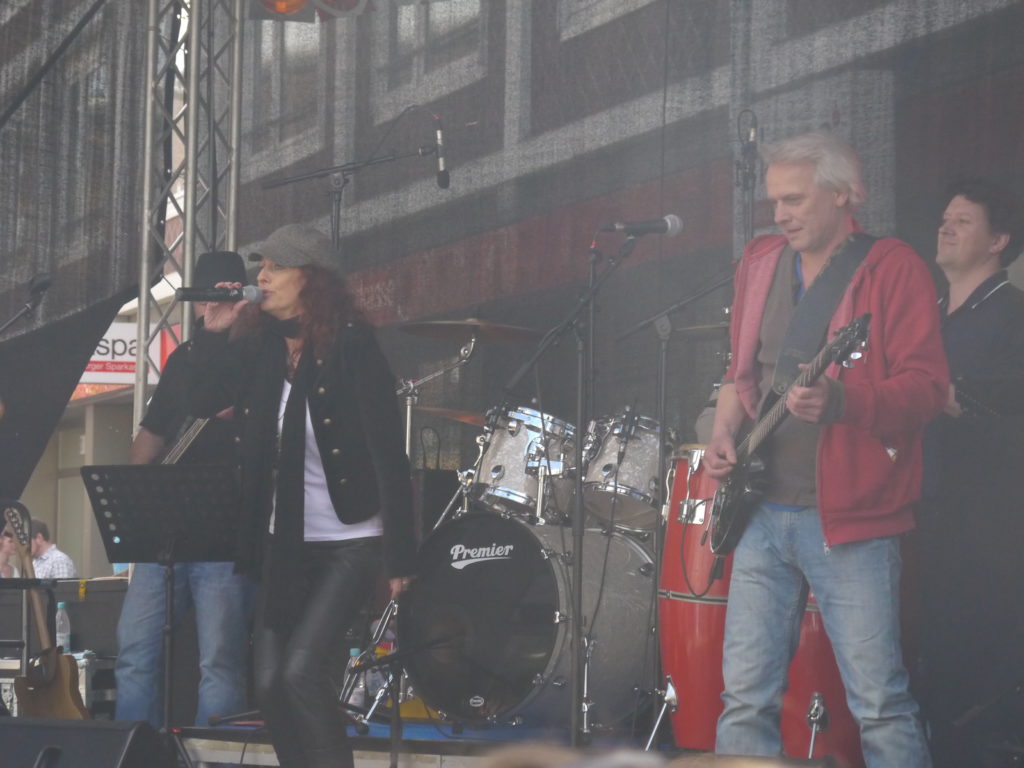 The Osterstraße Street Festival also includes a flea market which adds even more variety to the festival. I like to check out these flea markets even though I usually don't buy stuff there.
These are my impressions from this year! It's a good one if you've got nothing else to do on a weekend. Just like with the Christmas markets, I know what to expect. It's the same every year.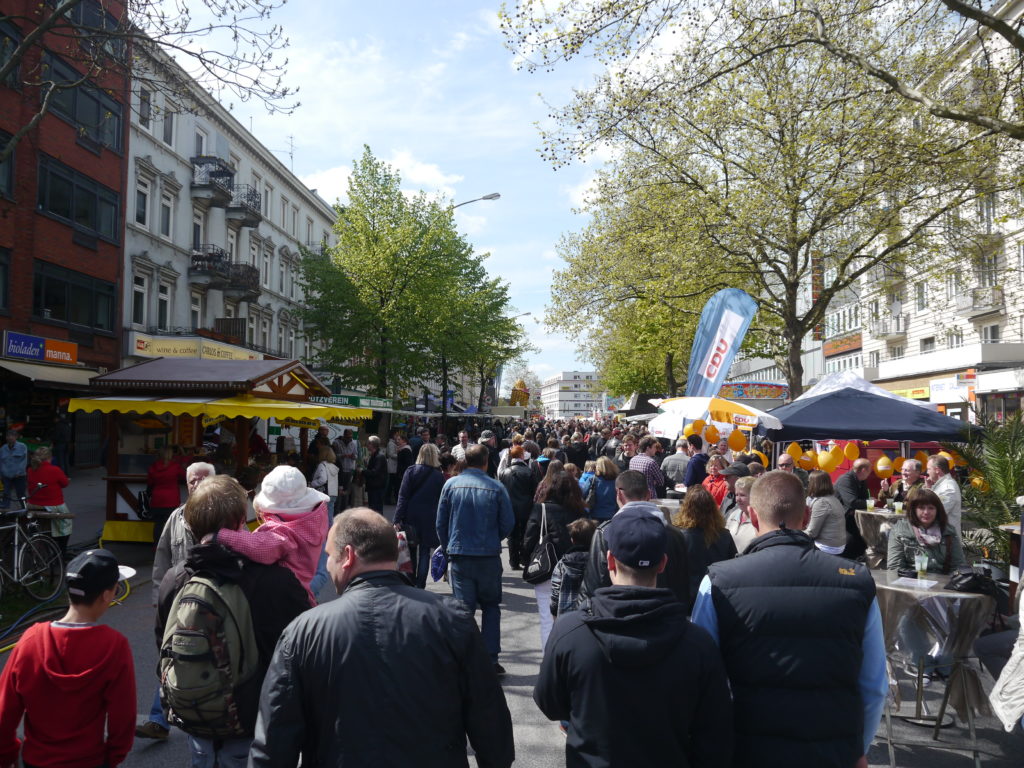 Location + more info