Bazar de Nuit x Mooi at Odonien: Vintage! Plants! Music!
Vintage fashion, plants, an auction, live music and more at one of Cologne's most unique places! Odonien invited the Bazar de Nuit and Mooi for a whole day… and night.
Odonien is the creation of artist Odo Rumpf, an open-air studio, workshop and event venue. It's full of metal creatures built out of scraps and various repurposed vehicles. I've been to this place multiple times, especially to the annual Robodonien. That festival feels like a mix of robotics, Mad Max and steam punk. But there are plenty of other events, especially in Summer.
Night market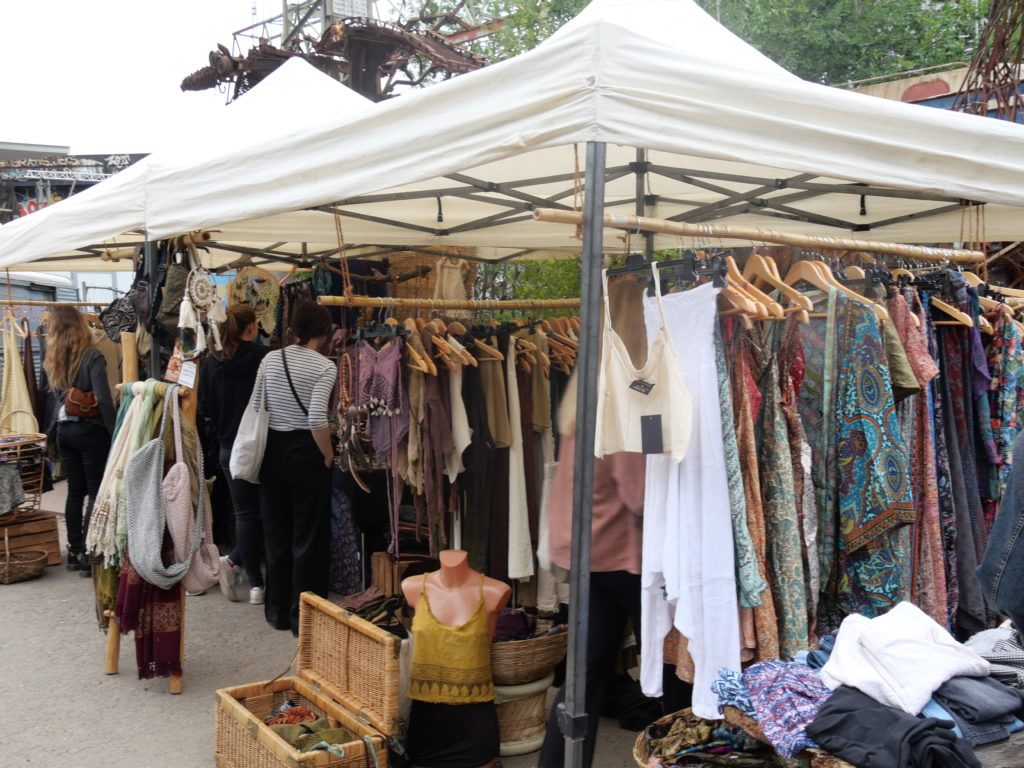 The Bazar de Nuit is a night market, although you can start shopping during daytime. Due to the location, the market was held outdoors and indoors. The flea market is open to everyone, but attracted more professional vendors and artists. Plenty of (mostly) vintage clothes, handmade jewelry and upcycled items.
As usual during events at Odonien, the beer garden was open too. Sit and drink below the metal creatures!
Bazar de Nuit was joined by mooi. Mooi is a store in Cologne selling plants and vintage fashion. The shop is just a small part of mooi – they also offer a plant rental for company events and plant planning for offices.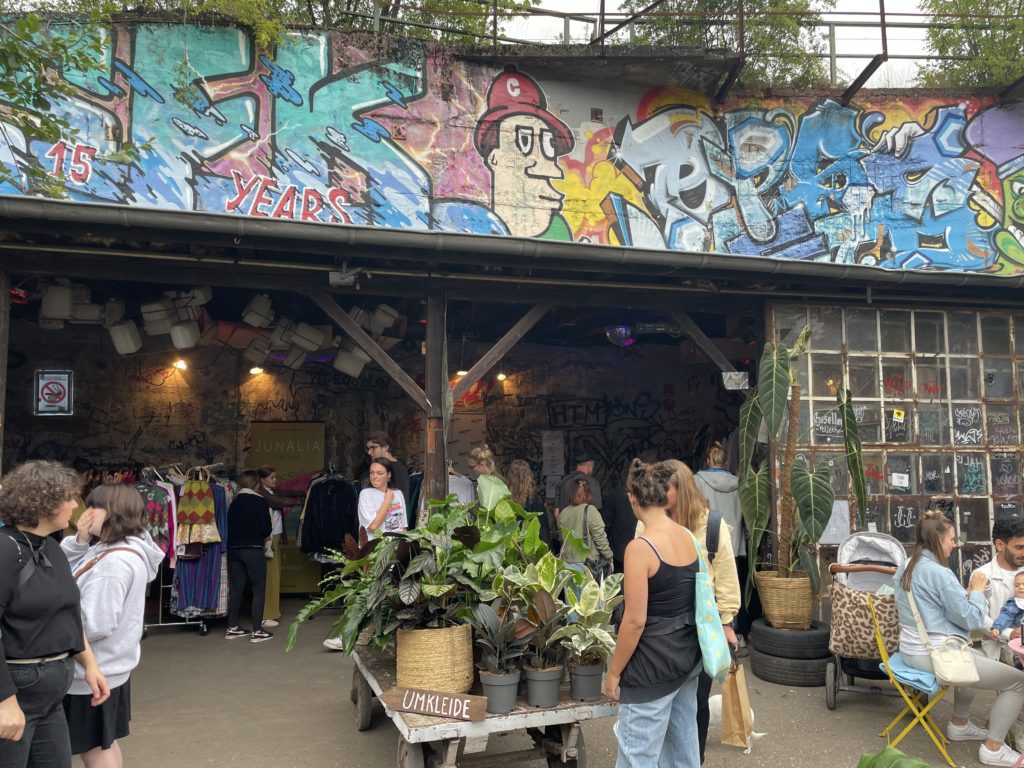 Stage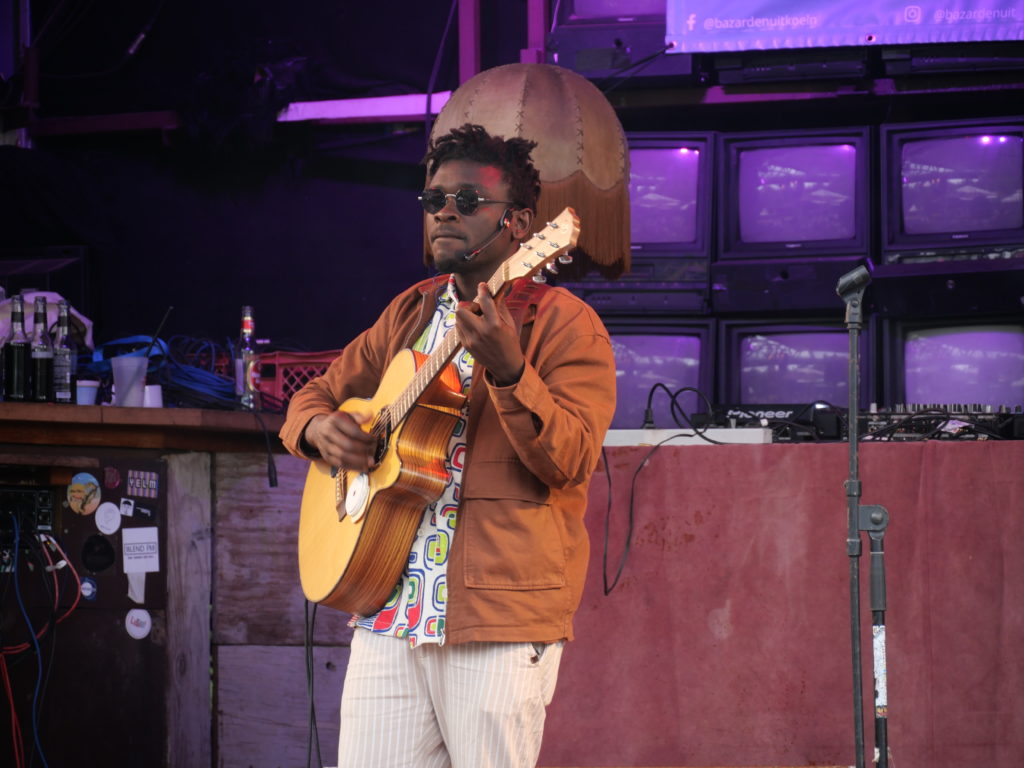 Part of Odonien is a stage with plenty of old CRT monitors. Various performances took place on this stage during the event: auctions and music. So there was definitely some variety and reasons to stay longer compared with a regular flea market.
Odonien hosts music and dance festivals, so it's not surprising they had DJs performing at the Bazar de Nuit.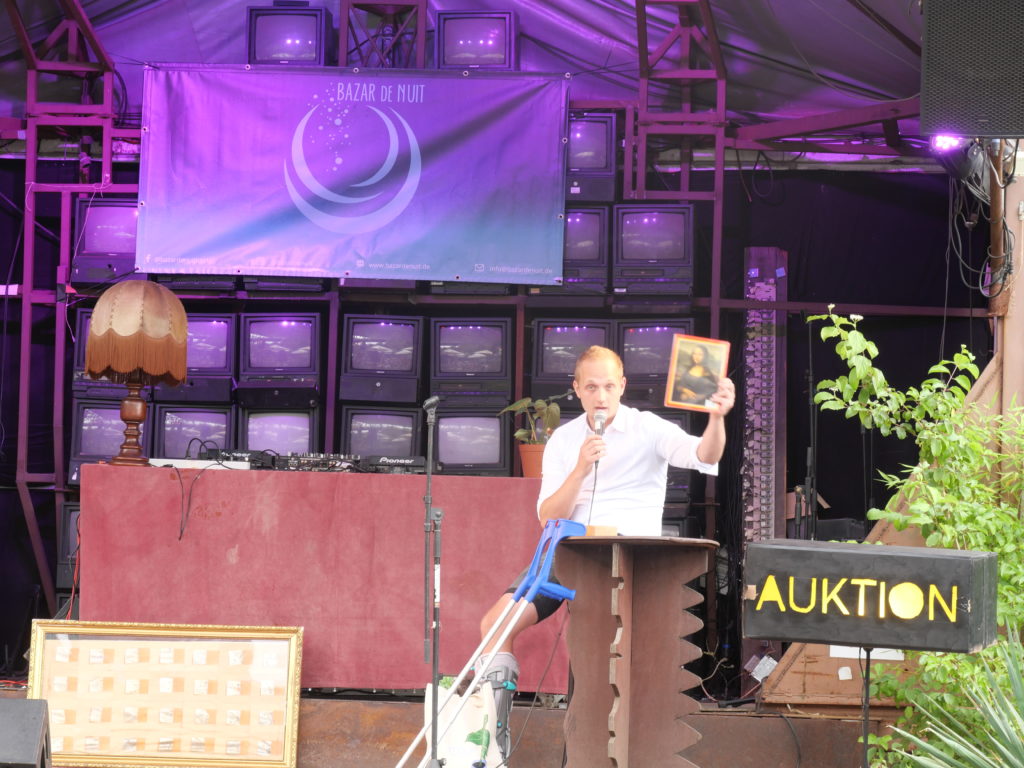 Bazar de Nuit conclusion
This event had plenty of variety and I can see people staying there for hours. I didn't. The reason is, I know the place from my previous visits and the music wasn't my style. The architecture limits the size of the market, but I did like how the vendors were placed at the venue. It's more joy exploring a flea market at such a location, compared to one put on a parking lot.
It should be noted that the atmosphere is likely different at night, when parts of Odonien's metal creations are illuminated. I can see myself coming back for an EDM festival for example.
Odonien Location + more info