Xperion Days 2021 – Cosplay, Casemods & Retro
Xperion is a store all about electronic gaming and this year was the location for a sort-of replacement for the digital-only Gamescom: Xperion Days 2021.
The location wasn't always about gaming though: The store next to Cologne's Hansaring was a regular Saturn electronics store. You could buy DVDs there or smartphone accessories. There's another Saturn in the central city, not far away from the Hansaring one. On September 3rd, 2020, the Hansaring branch reopened with a new branding and a new concept: gaming, e-sport and social media.
All the major brands are there, obsolete media is gone and an "arena" has been added for live events. There were also plenty of PlayStation 5 when I went there – doesn't mean that you can actually buy them there, though.
Obsolete media!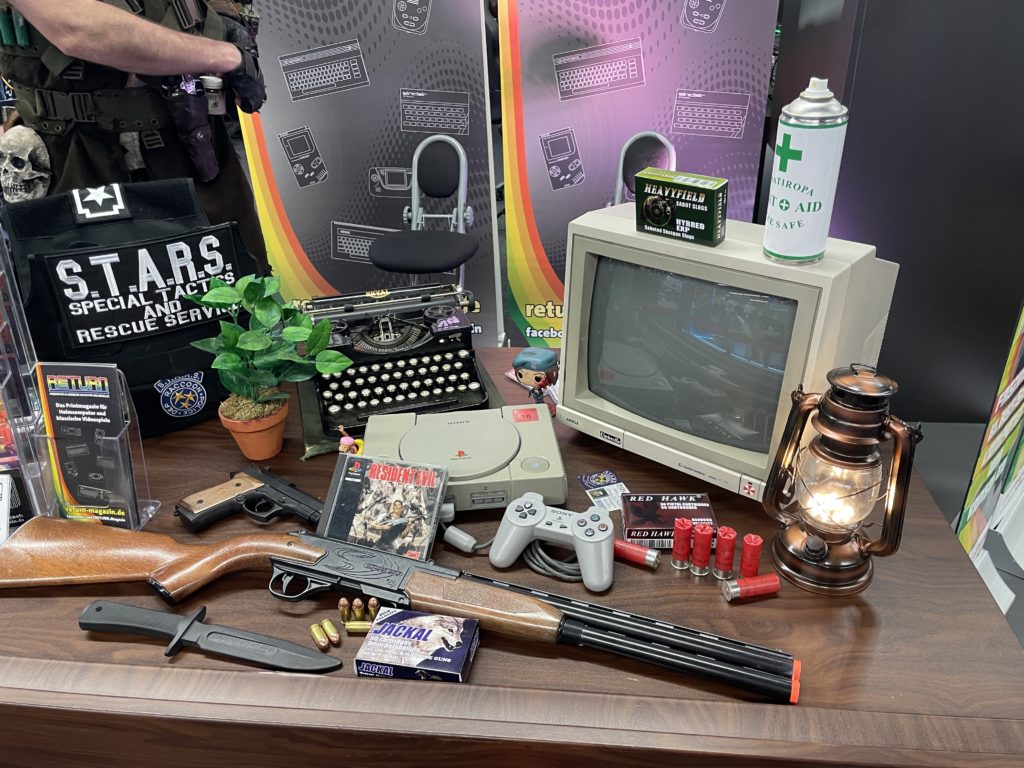 Talking about obsolete media, there was plenty of them. And it was the fault of German retro magazine RETURN. The retro area is well-known from the annual Gamescom. Because the cover feature for the current issue is Resident Evil, the booth had a Resident Evil feel as well. This only applied for the decoration, not the games.
The main focus was "new games on old systems" so what ran on these retro machines wasn't necessarily the most popular ones.
Atari VCS: Asteroids
2x Commodore 64 (1): a Bomberman clone, Outrage
Amiga CD32: Reshoot-R
Master System: R-Type
Mega Drive: Fire Shark
Neo Geo CD: Viewpoint
PC-Engine: Galaga '88
Super Nintendo: Super Mario World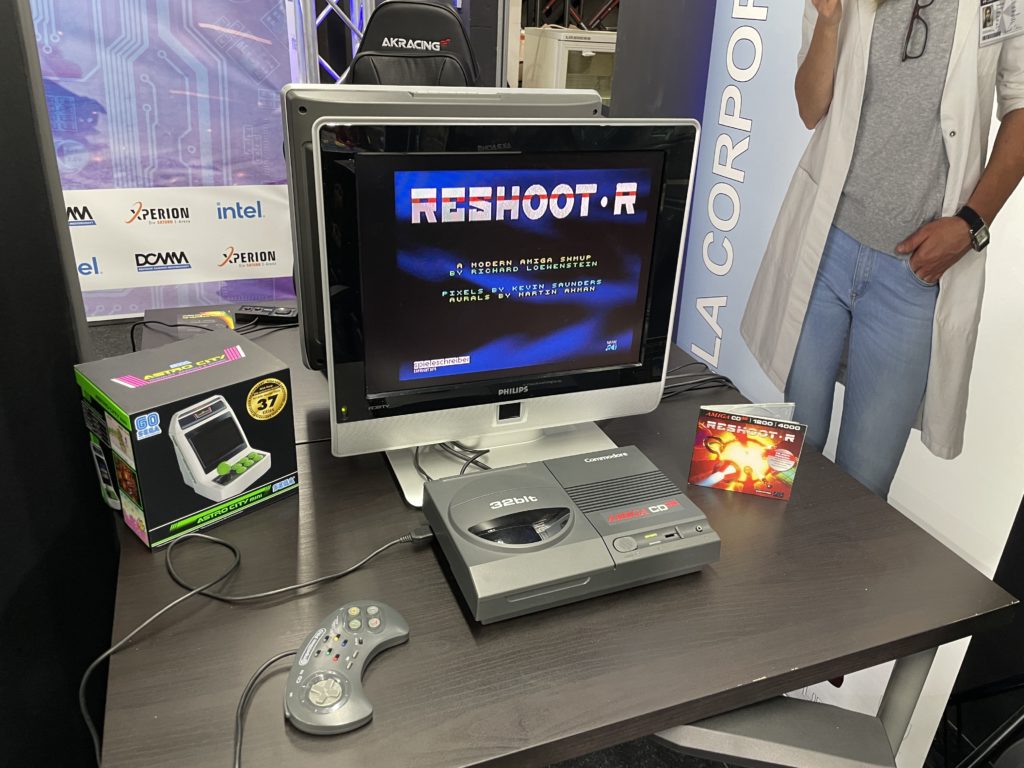 Cosplay
Cosplay is also part of the Gamescom experience and was part of the Xperion Days as well. Unfortunately I'm a noob with rpgs and PC games so I had ask one cosplayer where her costume is from. It was Diablo (2?) – I know the game, but never played it. Other cosplayers took inspiration from Ghostbusters or Resident Evil.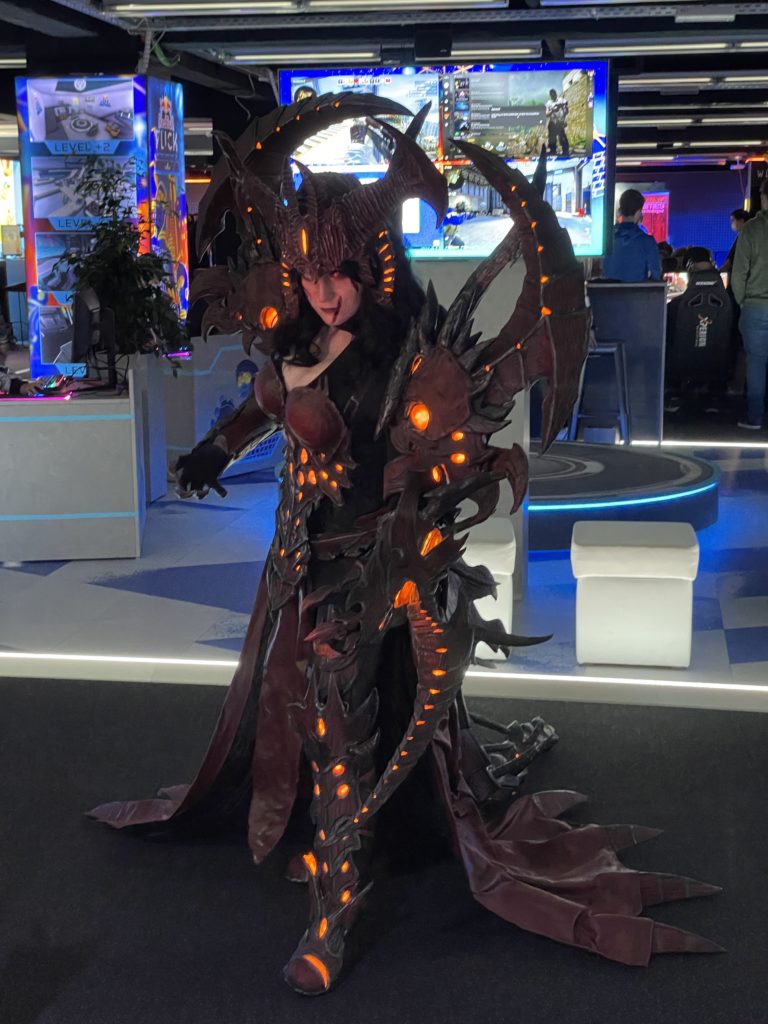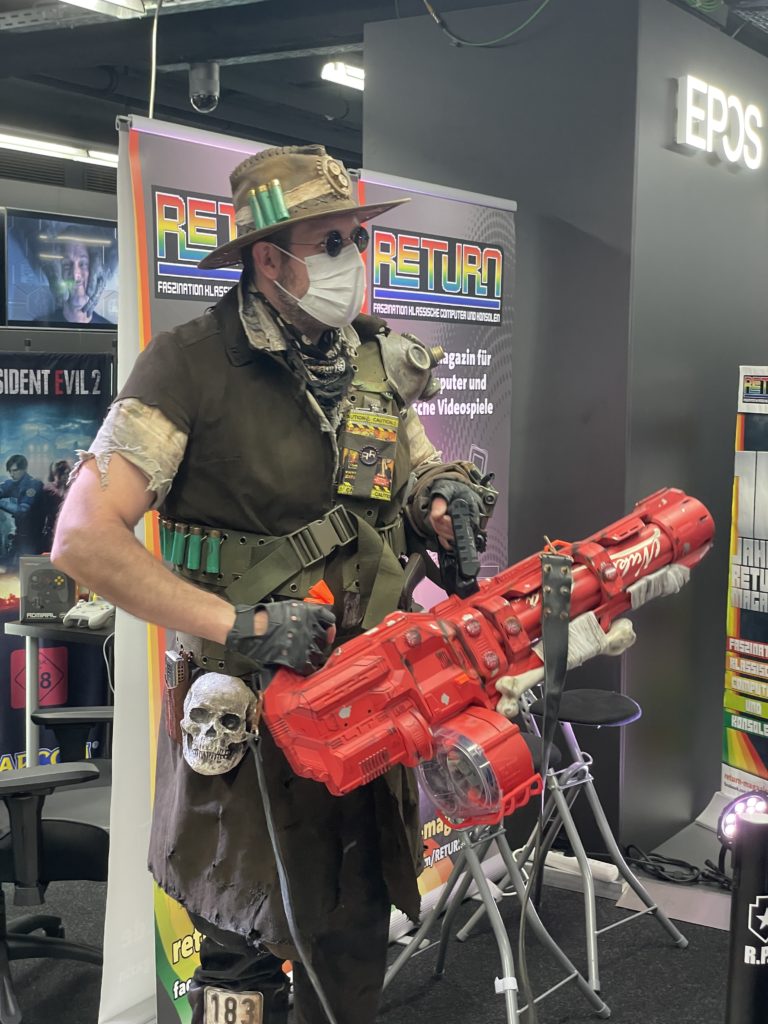 Casemod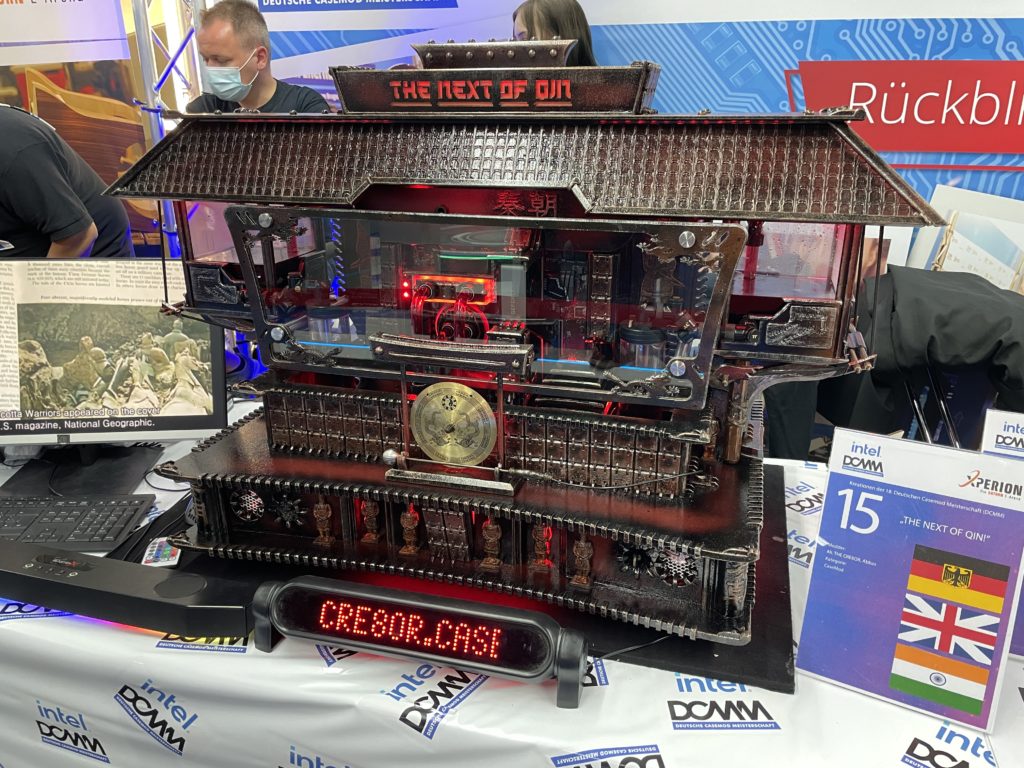 The German Casemod Championship 2021 was held during the Xperion Days. Fans and a jury decided on the winners in four categories. Just like the cosplayers with their costumes, casemodders put a lot of work into their creations.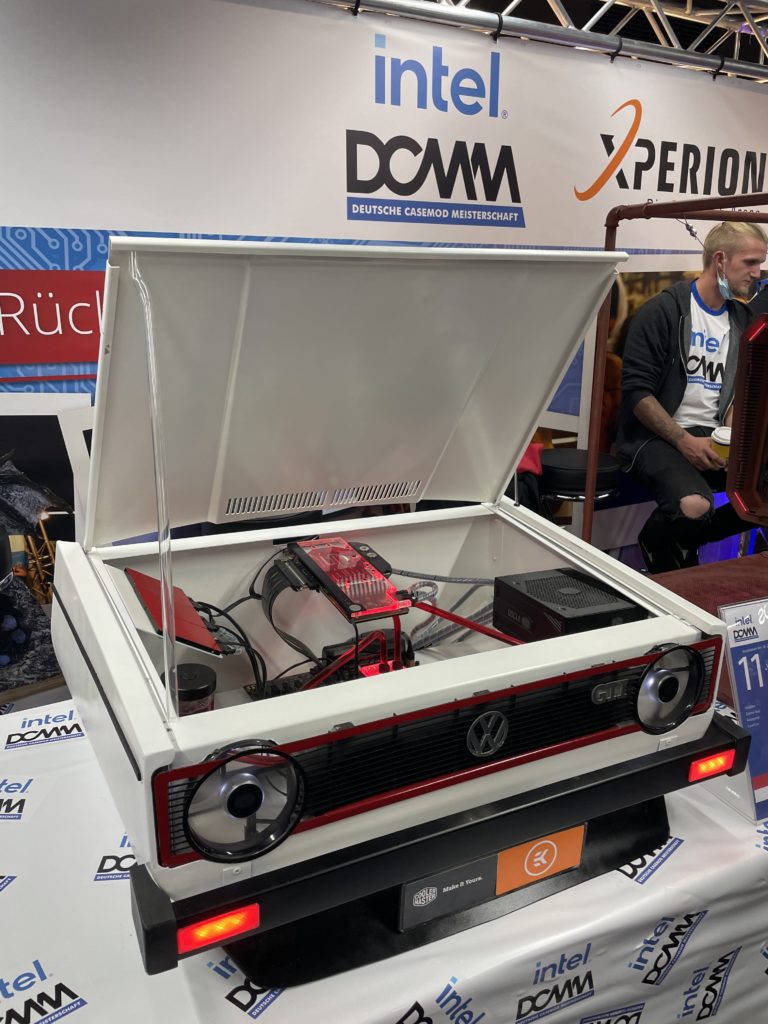 A Gamescom replacement?
The Xperion Days were a welcome gaming event. Of course it can't be compared with the Gamescom. Gamescom is massive, filled with huge booths from major publishers. The merchandise halls alone were bigger than the space used by the Xperion Days.
But such massive events such as the Gamescom are unlikely to be permitted until the pandemic is over. Until then, it's small events like this – or the current social media channels of course.
Location + more info